Last Updated on 04/15/2021 by Inside Tailgating
Just last week we posted about the sad decline of tailgating at the University of Illinois. Little did we know that major news would come out of Champaign, Illinois in regards to that very same subject.
Athletic Director Mike Thomas announced that Lot 36, that is just west of Memorial Stadium would be reconfigured as a dedicated tailgate area. It will be known as "Grange Grove" to honor the most famous Illinois football alumni Red Grange. This lot also sits right next to the Grange statue at the west entrance to the stadium.
The athletic department released official renderings of the proposed new tailgate area. It will make its debut when Illinois host Kent State on Friday, Sept. 4.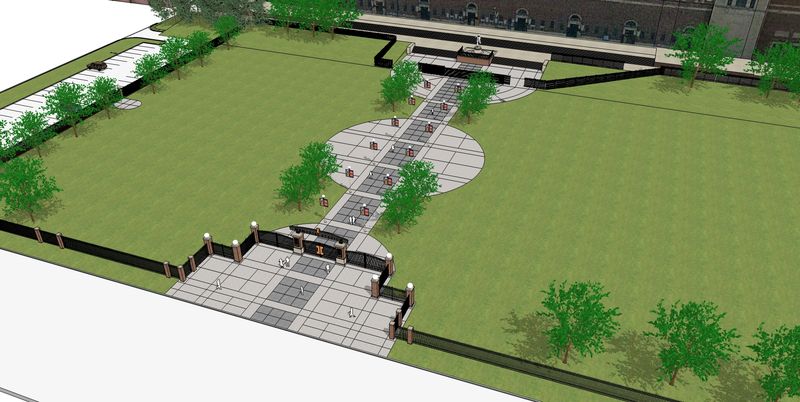 The new look will obviously try to emulate Ole Miss' famous Grove.
There will still be many details to be worked out. How will tailgate equipment get into the area if it is not open to cars, as it appears to be. And what about the big money donors who parked their car in this area in years past?
No matter the answers it is a good attempt by the university to bring life into a boring program.