Last Updated on 04/15/2021 by Inside Tailgating
We have a lots of friends in Baltimore. And we love Baltimore. Tailgating before a Ravens or Orioles game is one of our favorite activities ever.
So we are very sad when we see what has been happening in "Charm City".
Our friends over at A History Of Drinking are based right outside of Baltimore and have had some great Maryland cocktails over the years. Heck, they even are coming out with a book about that very subject. So they kindly allowed us to re-post some of their best cocktails.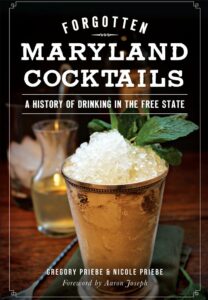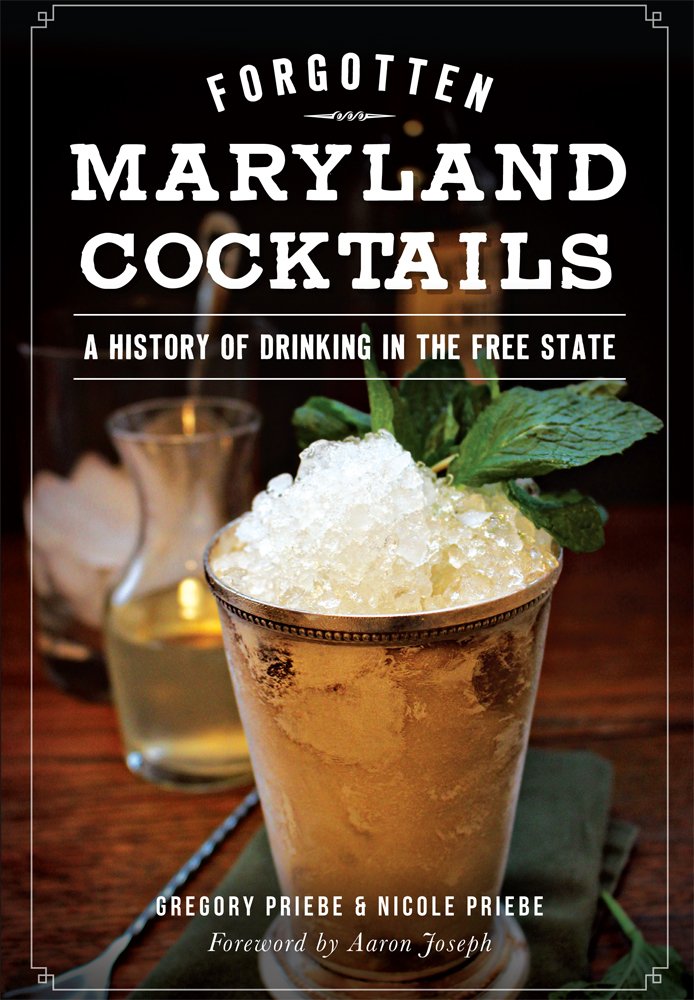 Belvedere Cocktail
"A Good Morning Bracer"
One-third Camparo Antica Italian Vermouth
One-third Bluecoat Barrel Finished Gin
One-third Teeling Irish Whiskey
Few dashes of Absinthe
Shake with ice and serve in an iced cocktail glass.
Andy Ervin's "Baltimore" Southside
recipe by Andy Ervin, Elkridge Club. Makes enough for four 12-ounce cocktails
1 "heavin' handful" of mint cuttings (about 2 cups)
3 ounces fresh-squeezed lemon juice
4 ounces fresh-squeezed lime juice
8 tablespoons granulated sugar
8 ice cubes
rum
Place every ingredient, except the rum, in a blender or food processor and run on high until mint is chopped, about 30 to 60 seconds. Strain, pouring mixture into a pitcher. For each drink, fill a 12-ounce glass with ice. Add 4 ounces of mint mixture and 3 ounces of rum. Stir well. Top with a shot of dark rum.
Rob Kasper's Tasting Notes:
Made from a recipe that mirrors the one he uses at the Elkridge Club. Gorgeous green marriage of rum, mint, lemon and lime juice and sugar served on ice. The minty mix is a mess to make; you have to do a lot of squeezing, pulverizing and straining, but it delivers heavenly mint and fruit flavors.
Southside Cocktail
adapted from the "21" Club's official recipe by Nora Maynard of Serious Eats

2 ounces gin
1/2 ounce fresh lemon juice
2 tsp granulated sugar
4 or 5 fresh mint leaves
Glass: Collins
Garnish: None
Combine all ingredients in a cocktail shaker with ice. Shake vigorously and strain into an ice-filled Collins glass.