Last Updated on 07/08/2021 by Inside Tailgating
A Super Bowl between the Patriots and Eagles features two of the best beer-making cities in the U.S., so it only makes sense that Sam Adams of Boston and Philadelphia's Yuengling would make a friendly wager on Sunday night's outcome These two beer industry giants have teamed up with another brewer from their cities, Sam Adams with Jacks Abby, and Yuengling with Victory.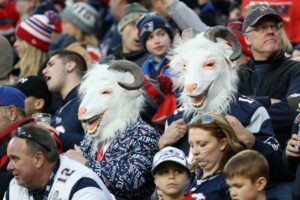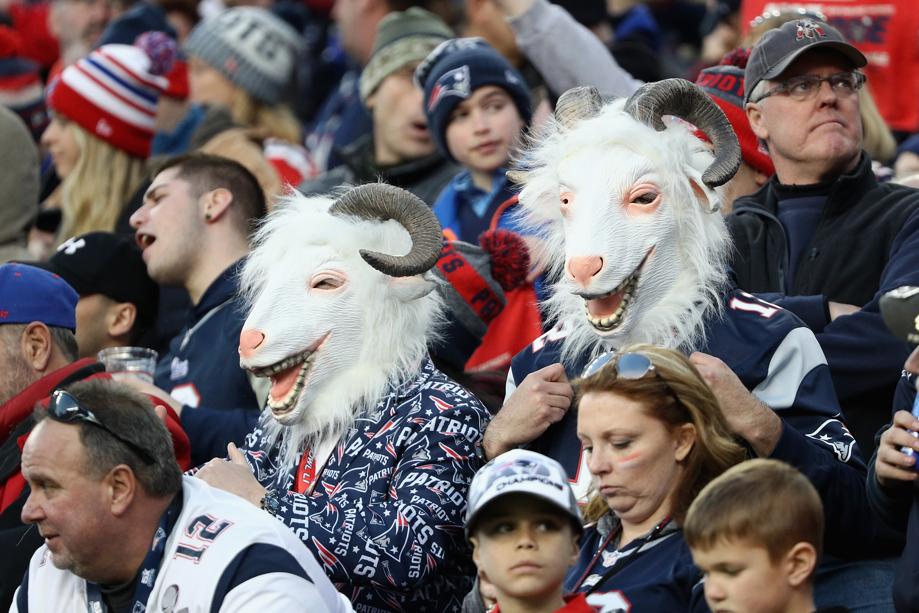 Here's the bet: The loser has to wear the opposing team's colors and jerseys at their brewery as well as the opposing team's signature mask – Philly fans have taken to wearing dog masks this season for their team's perceived underdog status and Patriots fans have worn goat masks, a nod to quarterback Tom Brady being the "Greatest Of All Time." Each beer maker is also collecting donations this week for a charity in the opposing city – in Boston to a bald eagle preserve and in Philly for the Freedom Trail.
"To put our beer where our mouth is, we're wagering a brewer's bet with our lager-loving friends at The Abby against underdogs, Victory Brewing and Yuengling," said Jim Koch, founder and brewer of Sam Adams. "Watching a thrilling game with a great craft beer in hand never gets old and we hope to watch Goodell hand over another trophy our favorite New England team."
Yes, it's pretty weak as far as trash talk goes. The way these brewers talk, it's more like a slogan showdown!
Cue up Ron Barchet, Co-Founder of Victory Brewing Co: "The birds have been underdogs for quite some time and there's nothing we'd like more than to see them taste victory!"
You can follow the banter on Sam Adams' Twitter feed.
As much as fans across the country might be tired of watching Tom Brady hoist Super Bowl trophies, here's one reason to celebrate if Bill Belichick picks up a sixth Super Bowl ring as coach of the Patriots. Sam Adams is inviting Boston-area fans out to their tap room on Monday to celebrate if New England wins. Fans who are 21 and over and wearing Patriots gear they get a free beverage. Cheers to that!