Last Updated on 04/15/2021 by Inside Tailgating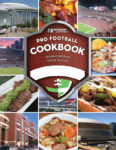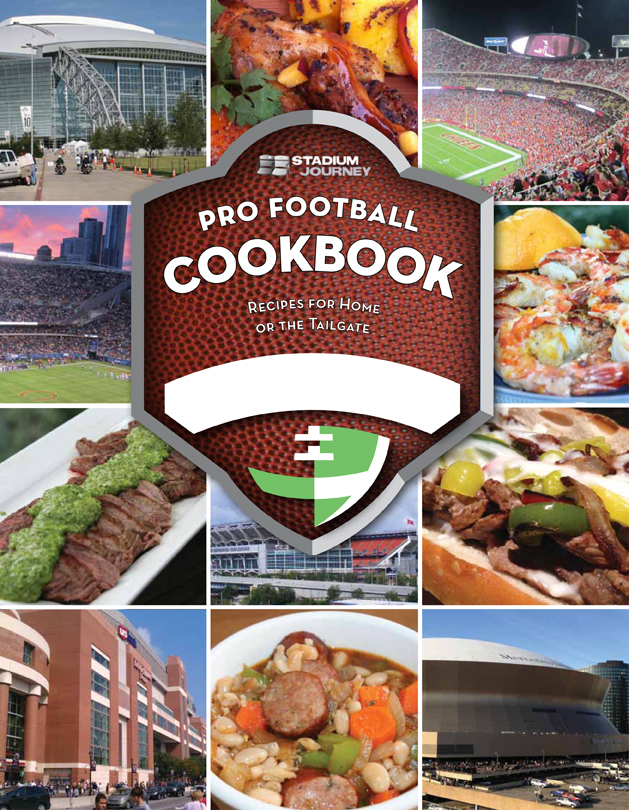 The goal of the Stadium Journey Pro Football Cookbook is to provide inspiration to fans who want to take their next party up a notch. With recipes inspired by each team of pro football, you'll be able to throw a party with dishes that perfectly compliment the combatants of the big game, whether you are tailgating or hosting a party at home.
For each team in the NFL we created an appetizer, entrée, and cocktail that is inspired by the team or the region. This gives fans an opportunity to create a dish specific to each game.
Sunday night's game features the New York Giants versus the Philadelphia Eagles. Our Giants-inspired recipes include the perfect Brooklyn-style Reuben, pepperoni pizza bread, and a cocktail we call the "Lawrence Taylor Iced Tea."
But since the game is in Philly, we've chosen to share our recipe for Cream Cheese and Chorizo Stuffed Jalapenos, and our cocktail, the Midnight Green Mojito. We hope you'll give them a try. For these recipes and more, check out the Stadium Journey Pro Football Cookbook, on sale now: Stadium Journey Pro Football Cookbook Stadium Journey -by Paul Swaney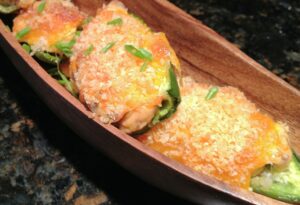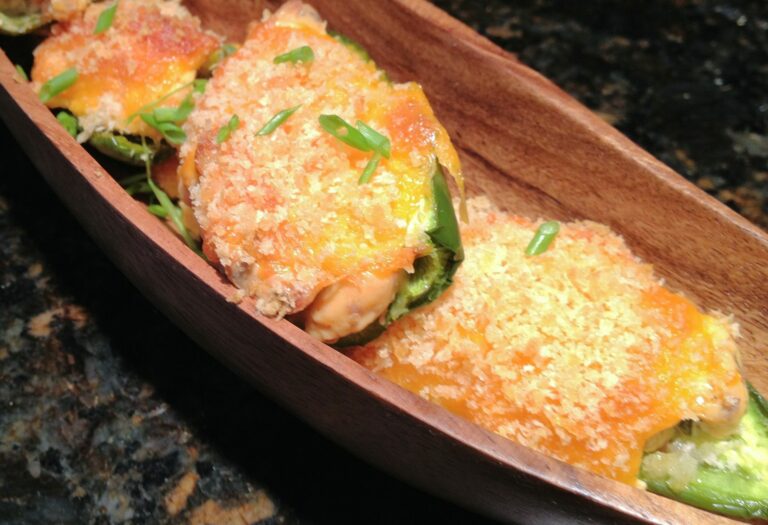 Cream Cheese & Chorizo Stuffed Jalapenos
by Anna Hopkins
Crunchy jalapenos baked with a chorizo cream cheese and panko breading.
Serves 2-4
Ingredients:
5 jalapenos, cut lengthwise, seeds removed
8 ounces cream cheese
2 ounces, chorizo sausage
1 clove garlic
2 tbsp sour cream
8 chives, finely chopped
½ cup, shredded cheddar cheese
½ cup panko breadcrumbs
Instructions:
Preheat oven or grill to 350 degrees
Heat a sauté pan and cook chorizo sausage over medium heat. Once cooked through, reduce to a low heat and add cream cheese and sour cream.
Chop garlic and add to cream cheese mixture. Add chives.
Once cream cheese mixture is well mixed, place halved peppers on a foil lined sheet tray. Spoon cream cheese into peppers. Top each pepper with shredded cheddar. Next top with panko.
Put peppers in the oven for 25 minutes or until breadcrumbs are golden brown.
Midnight Green Mojito
by Paul Swaney
Midnight green because it's the official uniform color of the Eagles.
Makes one cocktail
Ingredients:
5 mint leaves (in honor of Donovan McNabb, use 7 if you're more of a Ron Jaworski fan)
2 ounces white rum
2 ounces Midori
1 ounce simple syrup
Soda water
Mint sprig, for garnish
Ice
Instructions:
In a cocktail shaker, muddle the mint leaves and rum. If you have the time and patience, allow to sit for 15 minutes.
Add the Midori, simple syrup, and some ice. Shake and pour into a glass over additional ice.
Garnish with the mint sprig and top off with soda water.
Join the Inside Tailgating Community For Free Today!