Last Updated on 06/24/2021 by Inside Tailgating
I saw a recent social media post about a portable high chair and it got me to thinking: what a great way to solve a tailgating problem! Bring high chairs for the baby (or in our case, babies! We have 16-month-old twins.) We tailgated with our older son when he was seven months old without a high chair, and that meant somebody had to be holding him at all times. Good luck trying to enjoy a plate of barbecue yourself, while holding a baby! Worth it, but there's another way!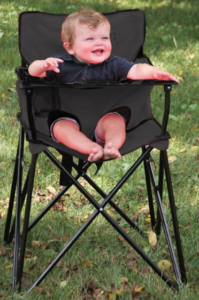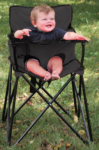 The portable high chair I saw posted was the ciao! baby Portable high chair which retails for $59.99 It looks like a regular canvas camping chair, only it comes with a five-point harness and a plastic food tray. Like a camping chair, it folds easily and fits into a carrying case with a shoulder strap which makes getting it back to the car a snap. The only issue that might arise, according to a couple of reviews I read, is that the tray isn't the sturdiest thing in the world so food tends to slide off. One mom worked around this by bringing one of those silicone plates to hold the food and it gripped to the plastic. I'm a fan of the plastic snack holders babies can hold and grab finger food from themselves. Or you can just feed the babies a little bit at a time. It's still easier than holding them.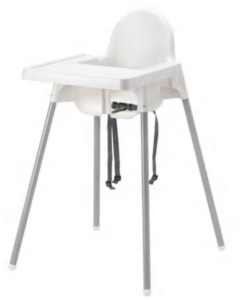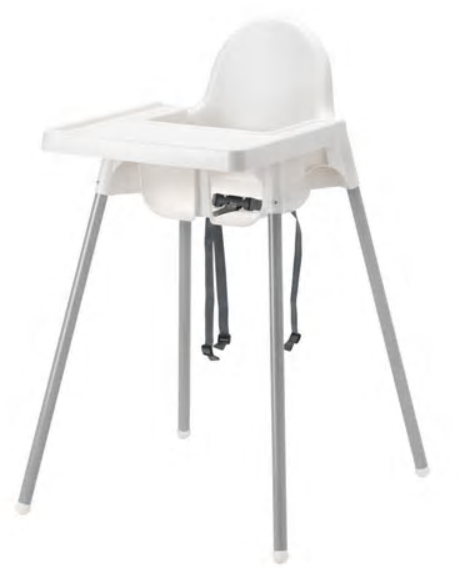 Another great option that I should have thought of earlier is the IKEA Antilop high chair. First of all, it only costs $22.99, which is a total bargain. These high chairs are not meant to be portable, necessarily, but they might as well be. We bought two of them them when we had our twins because they are affordable and SUPER easy to clean. Who has time for cracks and crevices when you have two babies to clean up after, or a tailgate to pack up? And they are portable in their own right. You can take the trays off and stack them, and go so far as to remove the legs. We throw them in the back our minivan stacked to take to relatives' houses and will probably do that on road trips this summer too. So why not take them to a tailgate? (Pictured above is the time we took our high chairs to my sister's house for a pool party and their first birthday party. Blue cupcakes for all!)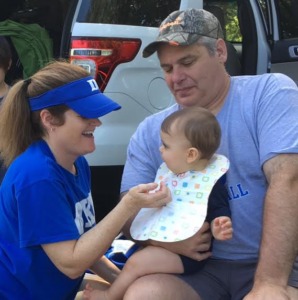 Sometimes as parents, especially of multiple little ones, you wonder why go to all the trouble to bring children to tailgates anyway. It's not like their attention is good for much of the game anyway. But having an easier way to take kids to a tailgate – even if one of the parents heads home with the little one(s) before the tailgate or game is over – you still get to go and join the fun rather than staying home and missing out. You can even do what we did when we took our older son (left) to his first football game. My husband took him back out to the tailgate after he got scared by crowd noise following a touchdown and just hung out at our tailgate the rest of the game. It was a beautiful day anyway and not a bad way to spend it.