Tailgating is a family event. It's full of traditions that were passed down by our parents and grandparents. Now it is time to pass those traditions down to our children. Taking your family to a tailgate is a great way to introduce them to the culture. That way one day, they'll continue the legacy and take their children. Bringing the whole family to a tailgate is great, you just need to do a little pre-planning and grab some of the best family camping gear before you head out. Here are our tips for what you'll need when you bring the whole family.
1. Be Prepared For Everything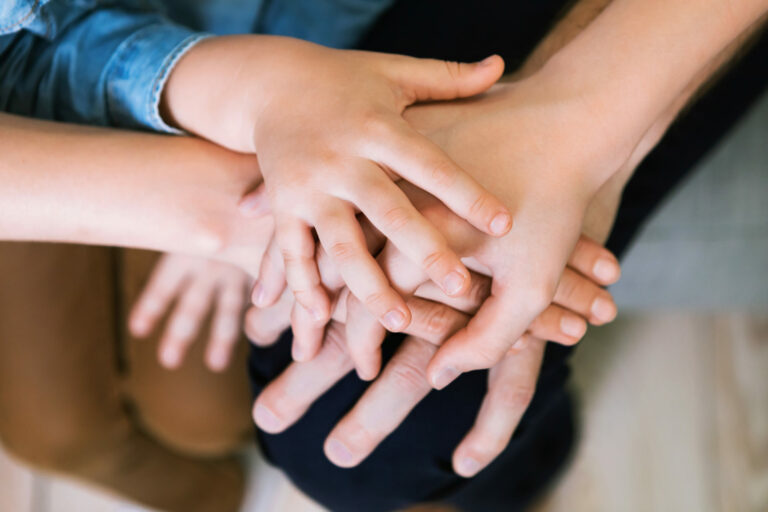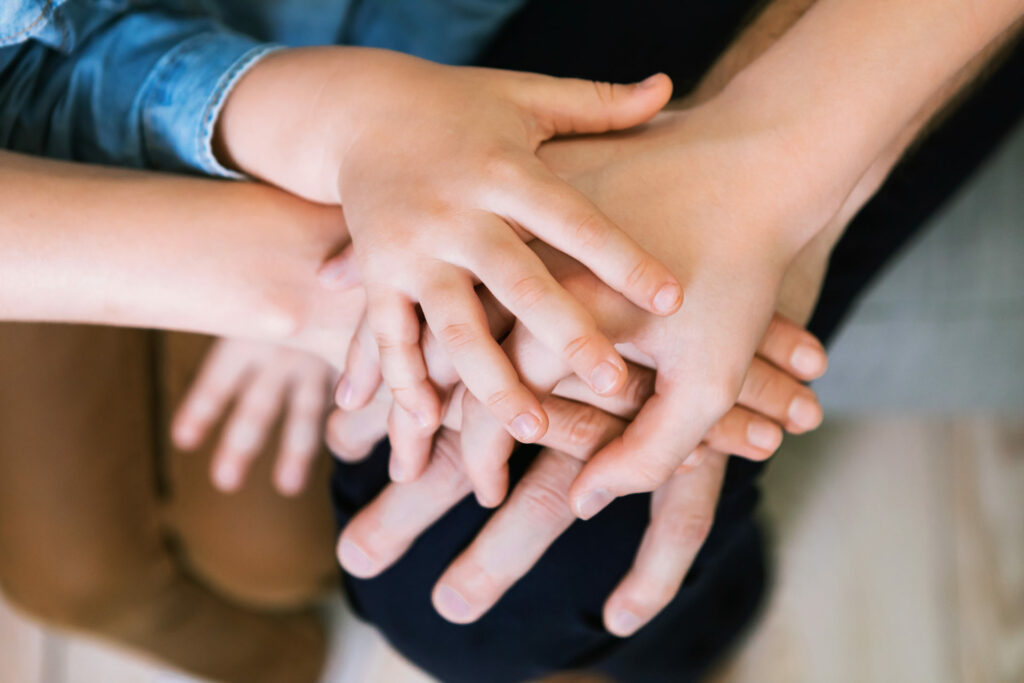 Pretty quickly parents realize that when it comes to their kids, they need to be prepared for anything. The same is true when taking your kids to a tailgate party. Pack a special bag for backups. In it, we recommend packing things like extra outfits including socks and shoes, wipes and hand sanitizer, and a first aid kit. It's also good to have anything else like extra binkies, toys, and other necessities. Remember, it's always better to be over-prepared than under at a tailgate.
2. Protect Them From The Sun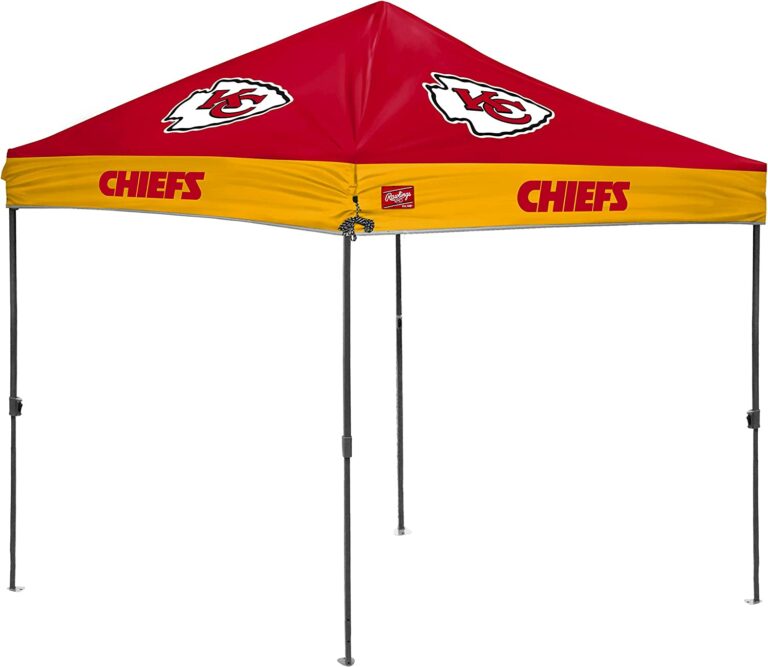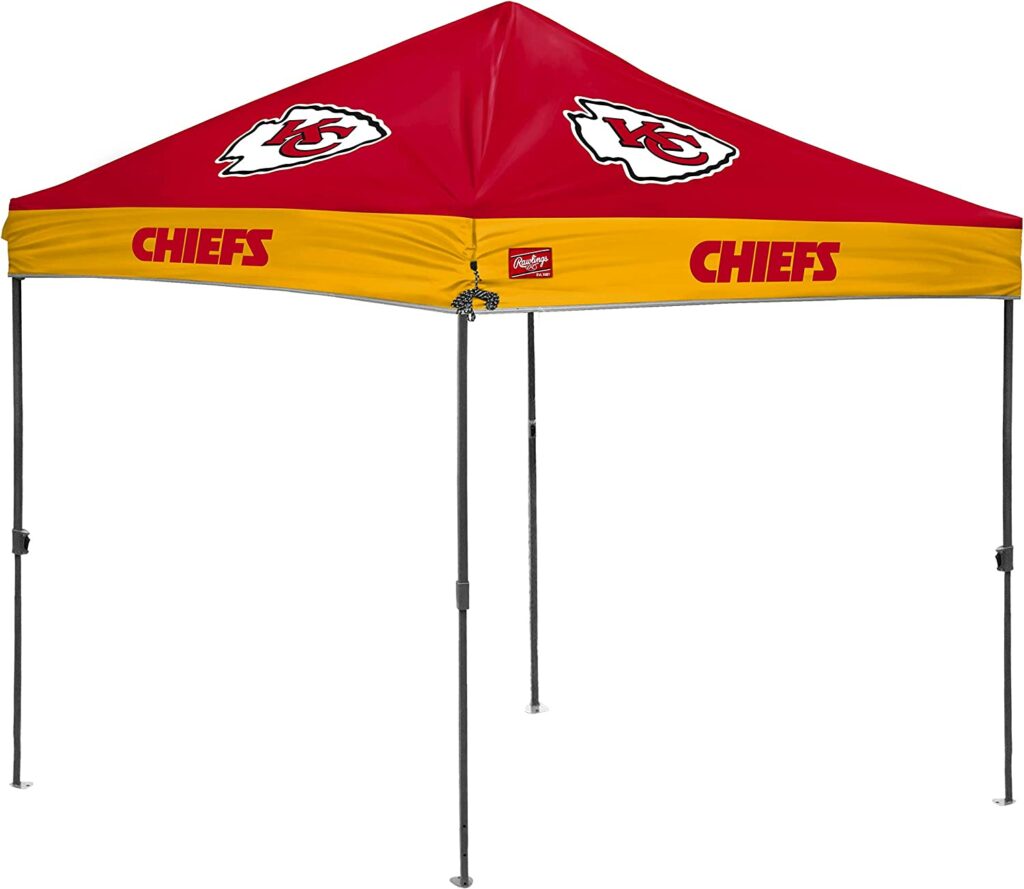 Tailgating is an all-day outdoor event. So your children will be exposed to the sun the whole day. Children have very delicate skin, so you must protect them from the sun. A great way to start is by setting up a shade canopy or a tent. This will give your children a place they can play without being in the sun. You'll also want to keep plenty of SPF 30 or higher sunscreen on hand. As well as sunglasses and sun hats. We love these sun hats from Columbia because they offer protection for the face and the neck, while also keeping your kids cool.
3. Arrive To The Stadium Early To Set Up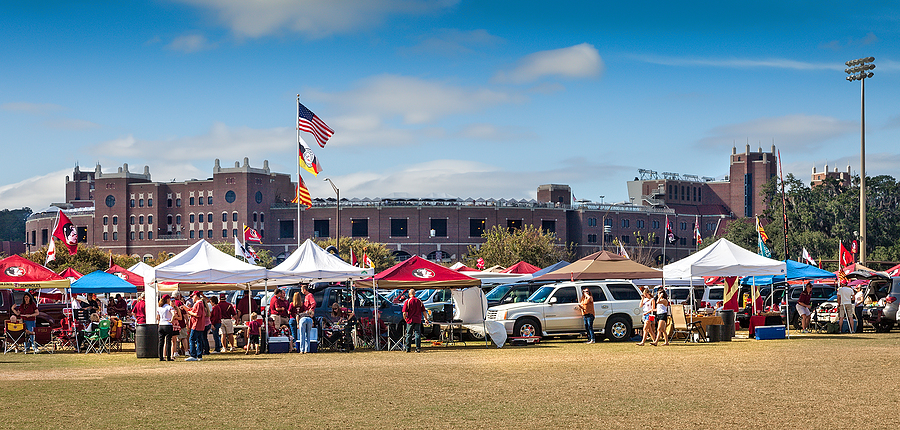 Getting to the stadium early will help make sure that you pick a safe place. You want something away from the traffic like the entrances. Also, try to position yourself near any bathrooms and trash cans. You should make note of where you can find security and if there are any first responders around in case of emergency. The best advice though is to look for other families. They'll be watching out for kids as well and will have things set up safely. Plus you never know, your children could end up becoming friends and tailgating together in the future.
4. Set Up For Safety
Once you've found a safe place, you'll want to be strategic on how you set up. Get creative with your safety strategy. Set up your tables and chairs in a circle or block the street with a table. This will create a safe boundary where your kids can play without getting into the lot. You can use a long table to block the road. It will also make it easy for the adults to keep an eye on the kids while they are enjoying the tailgate.
5. Get Some Kid-Friendly Furniture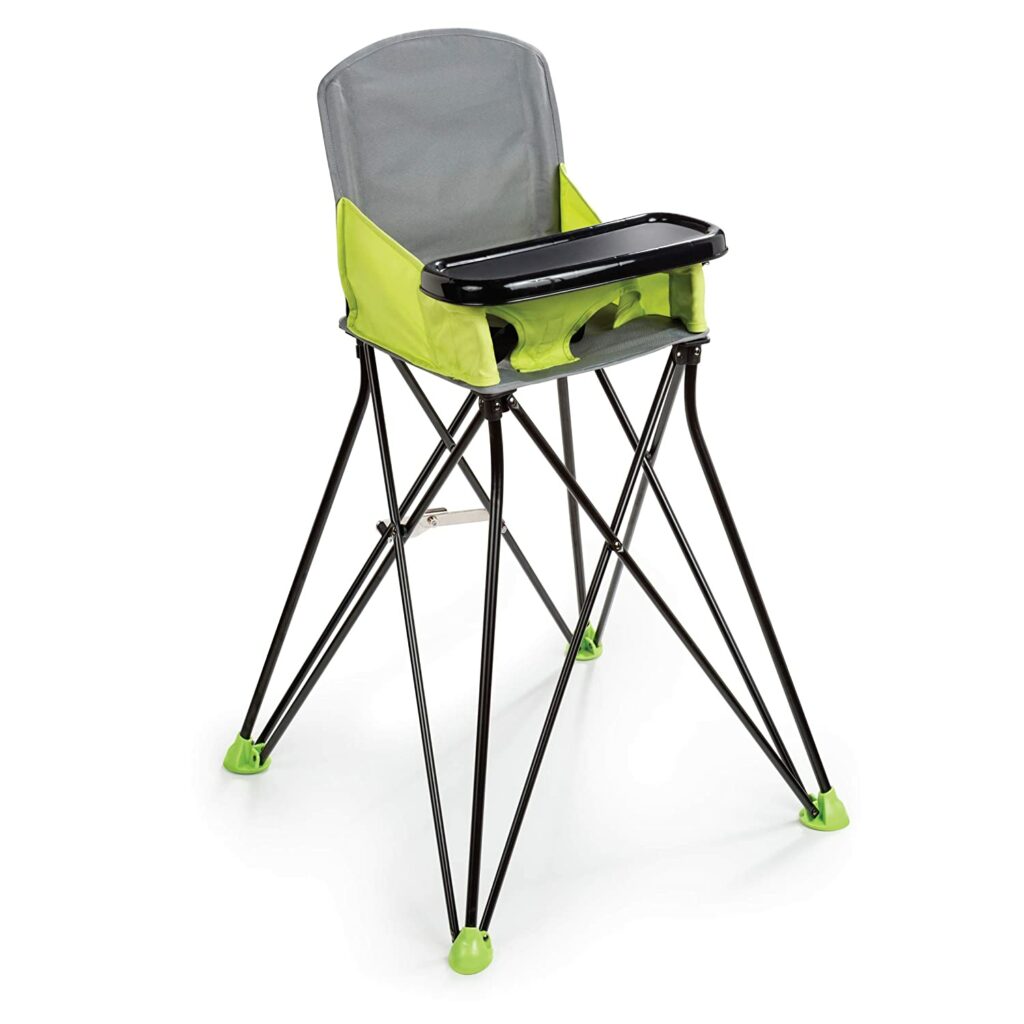 Tailgating chairs and tables are often too big for kids. However, some of the best family camping gear is perfect for kiddos. For example, if your kids still use a high chair, consider grabbing a camping high chair. If they are a little older, you can get a folding table and chair set for a great price. They also make camping chairs that are perfect for kids up to 160 pounds. They have all the same features as adult tailgating chairs but are pint-sized. This will help your kids feel comfortable and part of the tailgating team.
6. Keep Kid And Adult Refreshments Separate
Kids definitely love hot dogs and hamburgers, but that doesn't mean you have to shelve your favorite tailgating fare. Instead, keep the kids' food and drink separate from the adults. This way the adults can eat spicy ribs with fresh slaw. While kids can enjoy their favorites. It's also a good way to ensure your kids don't accidentally drink an alcoholic sparkling seltzer instead of a soda. It also makes it easy for them to help themselves to things like a drink or some snacks.
7. Get Them In On The Games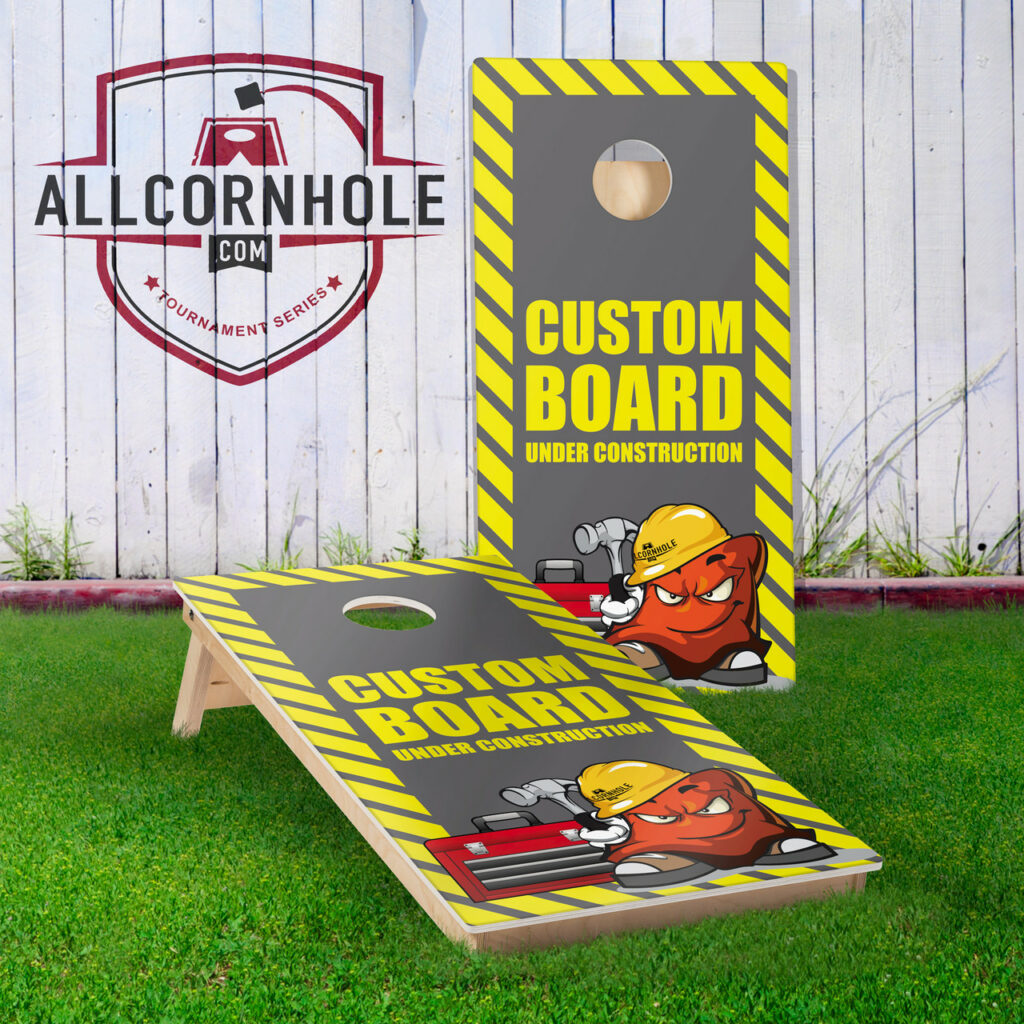 Kids love to play games. They especially love cornhole because it's easy for them to learn and play. You can also have them play some of the other games like ladder toss, kan jam, and horseshoes. They can even get in on a game of beer pong. Just make sure to swap out the beer for juice or soda. If you have the room, consider setting up a games area just for them and other kids.
8. Plan For Some Downtime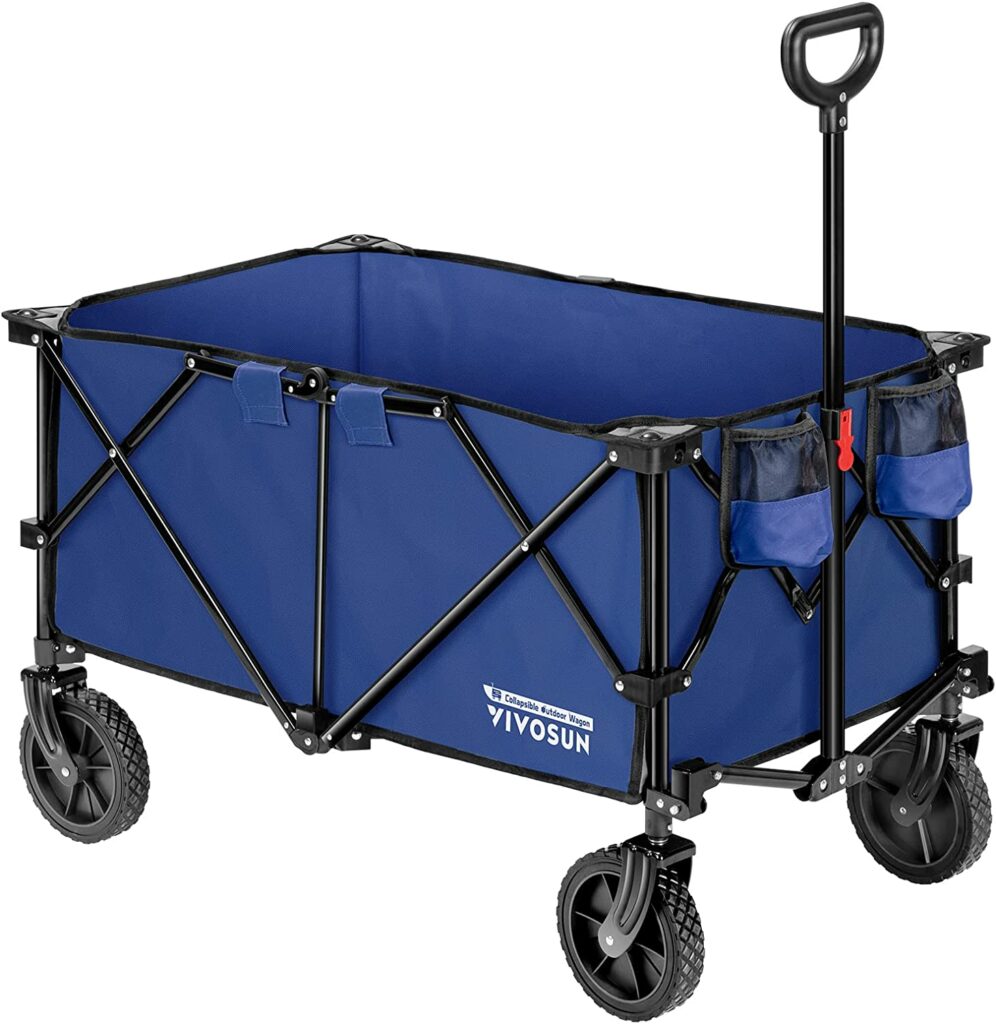 Children definitely seem to run on an unlimited battery. However, when that battery goes out, they are out. So it's a good idea to also plan some downtime for when the excitement dies down. It's a good idea to bring a couple of blankets and pillows. That way your kid can take a nap when they run out of steam. Also, consider bringing a wagon or stroller. That way if your kid gets tired of walking they can still enjoy going around the tailgate.
9. Teach Them About The Game, The Team, And The Traditions
Tailgating is definitely one of our favorite things to do. However, at the end of the day, we're really here for the love of the game. When you're at the tailgate, make sure to show them around. Have them touch the lucky statue, meet the mascot, and show them how to play the game. The more you include them in all the traditions, the more they will learn. You'll see they'll quickly fall in love with the game just like their parents.
Bringing your whole family to a tailgate is a great way to pass on the traditions of the game. By planning ahead, bringing some of the best family camping gear, and having fun, your family will want to carry on the legacy.
For more ideas, for tailgating with the family check out our website. We have tons of great tips for parents and grandparents looking to bring their family to a tailgate. Also, be sure to follow us on Facebook, Twitter, Instagram and check out our Amazon Storefront as we feature tons of recipes, games, and decor ideas for any tailgate.
Let us know in the comments if you bring your kids to tailgate.