Last Updated on 08/18/2021 by Inside Tailgating
Watching the Cleveland Cavaliers go up 2-0 in their Eastern Conference first round matchup with Indiana get you in the mood for some local Ohio brew? An Akron, Ohio brewery called Hoppin' Frog makes a seasonal brew in honor of Lebron James. It's a sour-flavored German style beer called Gose, and this particular brew is aptly-named "King Gose Home."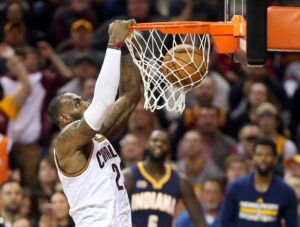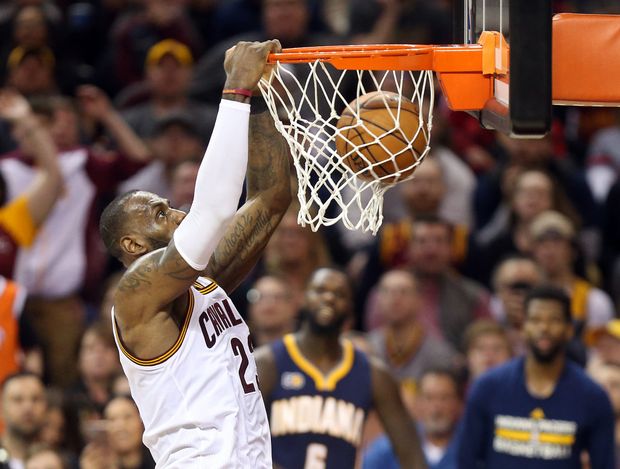 The mix of salty and sour was a reaction to some of the bitter beers first created to describe how the locals felt when their hometown hero announced he was headed for Miami. But now that he's back, all is well, and King James is attempting to bring Cleveland its second straight NBA title. If Lebron scores at least 12 points Thursday night against the Pacers, he will move ahead of Kobe Bryant into third place all-time among NBA scorers in the playoffs, behind legends Michael Jordan and Kareem Abdul-Jabbar.
The colorful explanation from the Hoppin' Frog website puts it this way:
KING GOSE HOME

When the King was crowned, fans in his home town of Akron were excited and proud! But his departure left a sour taste in their mouths making Akron salty about losing their King, and wanting to forget. Now to honor his return and share these sour and salty feelings, we have brewed a beer to express these feelings in flavor, which was a nearly forgotten style itself! This rare Gose style beer is refreshingly sour and salty, and was nearly forgotten – now it's making a come-back, and so is our King!