Last Updated on 04/15/2021 by Inside Tailgating
We are going to try something different this week and focus on a small city and the approach they can take to tailgating. Owensboro is the 4th-largest city in the state of Kentucky with a population of 58,416. Opportunities to tailgate are at events at Brescia University and Kentucky Wesleyan College. The Kentucky Mavericks of the Premier Basketball League recently announced they will be moving their franchise from Shreveport, Louisiana.
The International Bar-B-Q Festival is also held in Owensboro, Kentucky, every second weekend in May since 1979.
The Dizzy Pig Barbecue Company is actually from Virginia. But their version of a BBQ Lamb is quite tasty. They made it to honor an awesome mutton dish found at the Moonlite BBQ in Owensboro, Kentucky. Because mutton is not always found everywhere they substitute in lamb shoulder.
And we will finish with a Kentucky version of the classic Mule drink.
Kentucky Style BBQ Lamb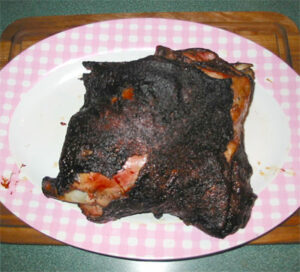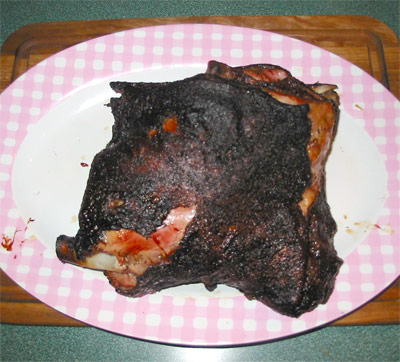 Author: Dizzy Pig – Qfan
Ingredients
1 lamb shoulder roast.
Here's the Dizzyfied version of Owensboro Mutton Mop:
1 cup white vinegar
1 cup water
1 cup beer
¼ cup Worcestershire Sauce
2 tablespoons Dizzy Pig® Cow Lick rub
1 tablespoon brown sugar
½ tablespoon salt
½ tablespoon garlic powder
1 teaspoon cayenne
Instructions
Trim silver skin and exterior fat and cover with Dizzy Pig rub.
Prepare smoker indirect at 225 and cherry wood.
Put lamb on cooker.
Mix all ingredients in a saucepan over low heat.
Use mop, once an hour on the shoulder roast.
Heat extra mop to a boil and then use as a 'dip' with finished meat.
After about 10 hours of smoking at 225°F
The shoulder roast should be fully rendered, and reading about 195°F
Rest for 20 minutes, then pull meat into tender, juicy pieces.
Heat remaining mop to a boil, then drizzle of the warm dip over pulled lamb.
Kentucky Mule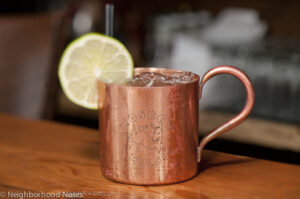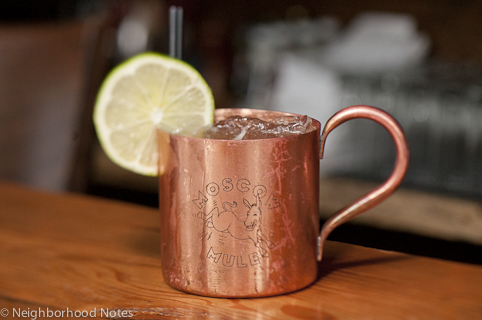 Ingredients
1 1/2 oz bourbon whiskey
Ginger beer
1 splash Rose's® lime juice ice
Instructions
Fill glass with ice.
Add bourbon
Fill with ginger beer and a splash of lime juice.
Stir and drink!