Last Updated on 06/24/2021 by Inside Tailgating
It's Hall of Fame Sunday in Major League Baseball and for baseball-lovers it's one of the best days of the year. In my former life, I wrote about the Atlanta Braves for the Atlanta Journal-Constitution, and I was lucky enough to parlay that into trips to Cooperstown for the induction ceremony in 2014 – when Braves manager Bobby Cox and pitchers Greg Maddux and Tom Glavine were inducted – and again last July when Braves third baseman Chipper Jones went in. This year I'll be home with the family but watching with great interest as Yankees great Mariano Rivera leads the 2019 class of six, including Edgar Martinez, Mike Mussina, Harold Baines, Lee Smith, and the late Roy Halladay.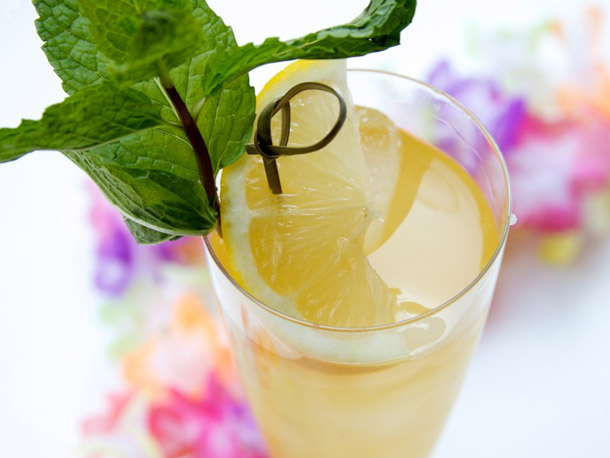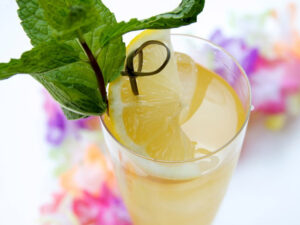 The next best thing to being on the lawn at the Clark Sports Center in Cooperstown to see these six claim their own piece of baseball immortality is to be taking it in with friends and family at a TV watch party. What better way to toast this year's class than serving up a Fog Cutter, in honor of the one pitch – the cut fastball – that Rivera used to devastate hitters and become the best closer of all time?! Rivera is the first player ever to be elected unanimously to the Hall of Fame. While you're letting that factoid sink in, check out the recipe from www.seriouseats.com. But be forewarned, this vintage tiki cocktail packs some punch. If you're not careful, you might end up like the hitters heading back to the dugout after grounding out against Rivera, thinking, "What the heck just happened? "
Ingredients
2 ounces freshly squeezed orange juice
1 ounce freshly squeezed lemon juice
1/2 ounce orgeat
1 1/2 ounces white rum
1/2 ounce gin
1/2 ounce brandy
1/2 ounce Amontillado sherry
Directions
Add everything except sherry to a cocktail shaker and fill with ice. Shake well and strain into an ice-filled highball glass. Carefully pour the sherry on top of the drink; garnish with a sprig of mint.