Last Updated on 08/18/2021 by Inside Tailgating
So it might not be a lot of consolation to SweetWater Brewing and Atlanta Falcons fans, who lost a Super Bowl bet to Sam Adams and have been serving their 420 Pale Ale under the name "New England Patriots Pale Ale," but Sam Adams is making changes to a product that sounds good to Southerners, anyway: Rebel IPA.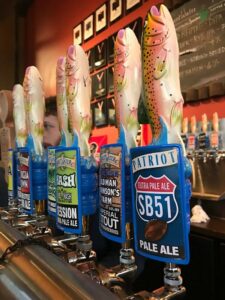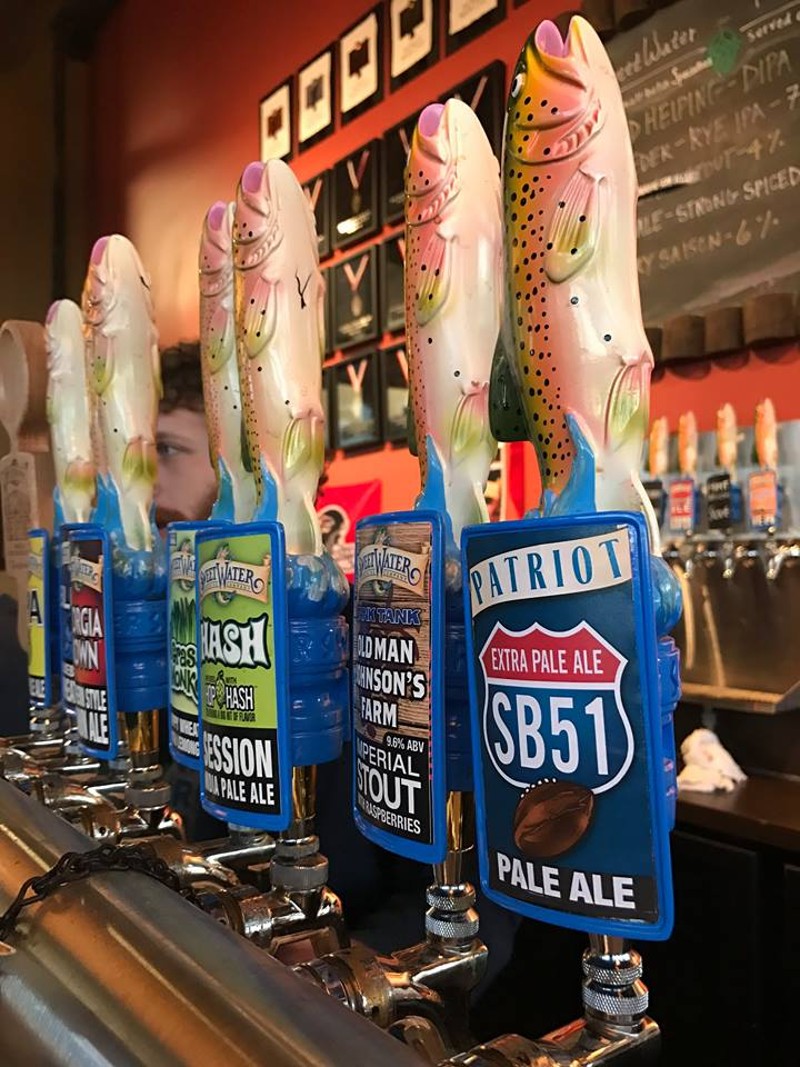 Sam Adams has reformulated its flagship IPA, and here's why, according to the folks at the Boston Beer Company:
"After more than four years, the brewers undertook what they called 'Project Lupulus,' an experiment that takes advantage of hops that were not readily available or have been newly-cultivated since Rebel IPA first launched in 2014. As part of this project, the brewers collaborated, starting in 2013, with a hop breeder in Yakima Valley, WA to create a new hop variety proprietary and exclusive to Sam Adams called HBC 566. After months of experimenting with dozens of trial batches at the Boston Brewery, the brewers are now ready to release the new Rebel IPA recipe which is brewed with HBC 566 and another new experimental hop variety for bittering, HBC 682. Rebel IPA now has a more intense juicy, tropical and citrus flavor supported by a leaner body and a crisp, clean finish to optimize the hop character."
Here's more for the diehard beer connoisseur:
"So what changes? Paying homage to the original recipe, Rebel IPA is brewed with a few of the original hop varieties including Cascade, Centennial, Simcoe® and Chinook. For the 2017 release, the brewers added Mosaic hops, alongside HBC 566, a new hop proprietary to Sam Adams, and HBC 682, a new, experimental bittering hop."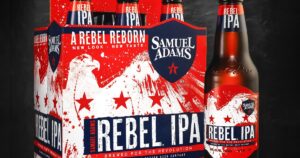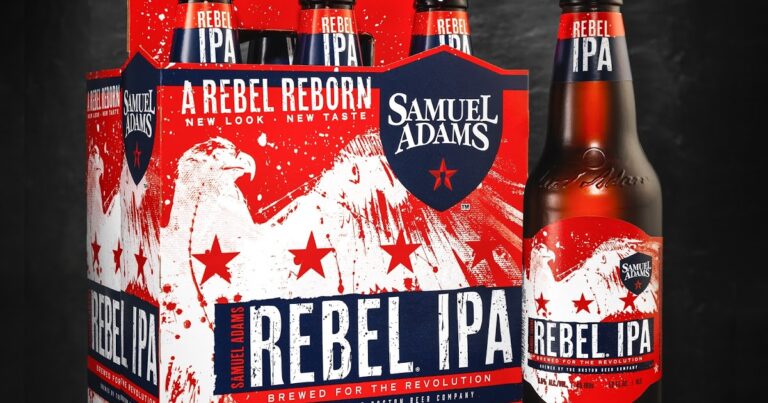 "This is the first time we've significantly changed the recipe of a flagship beer," said Jim Koch, the founder and brewer of Samuel Adams. "As hop varieties evolve, we want to use the new varieties to keep brewing the best beer possible. Like with the original Rebel IPA recipe, this release isn't a palate-scorching hop-bomb. Our goal was to showcase the intricate aromas and flavors of hops, especially with new, experimental hop varieties HBC 566 and HBC 682. Not that long ago, it was a challenge just to find quality, flavorful hops and now, we're developing our own proprietary hop with unparalleled lemony-lime, orange and eucalyptus notes. It's wild to think how far the brewing industry has come and that today, a beer can evolve."
Samuel Adams Rebel IPA and Rebel Juiced IPA will be available nationwide in early 2017 on draft, in six-packs for a suggested retail price of $7.99-$9.99, and both brews will be in the Pack of Rebels variety pack (bottles and cans) which also includes Rebel Grapefruit IPA and Rebel White Citra IPA for a suggested retail price of $14.99-$17.99.
To find where Samuel Adams beers are sold near you, visit this site.