Last Updated on 04/14/2021 by Inside Tailgating
I tested out a product called the GrillGrate. GrillGrates are said to sear foods better than traditional grills. GrillGrates virtually eliminate charring but accentuate searing.
The GrillGrate sits on top of your existing grates. They are made of super strong Hard Anodized Aluminum. The holes in the GrillGrate let fat drain through and burn up on the back of the grate and not on the food itself.
Meats like chicken and pork chops brown beautifully. Juices drip and are vaporized in the valleys between the rails and penetrate the meat preventing flareups and enhancing flavor. The sturdy stainless steel spatula's fingers slip between the rails and lift even the most delicate pieces of fish with ease.
The first few times you grill on them make sure to spray them with oil. The steak recipe that I include below worked out perfectly (I threw in a tasty cocktail as well). Overall I am super happy with how well the GrillGrates worked out. They do exactly what they are made to do and a great job at that. I could not come up with a single thing I didn't like about them.
Choose from a Ribeye, Strip, T-Bone, or Filet Steaks.
Directions:
Heat your grill to about 500°F. Rub the grates with a towel dipped in vegetable oil.
Season the steaks on all sides with salt and pepper.
When the grill is ready, place the steak on the grates. Cook, undisturbed, until grill marks appear on the bottom. Flip and cook until the steak's medium rare. (To check for doneness, use your finger to press on the meat: It should be firm around the edges but still give in the center.)
Remove the steak and let it rest for at least 5 minutes before serving.
Why not add a nice bleu cheese topping:
blend together bleu cheese and butter in small bowl until creamy.
Equally divide blue cheese mixture over steaks.
Royal Promise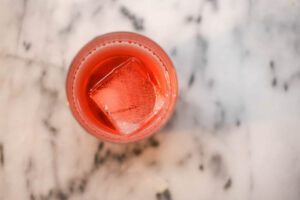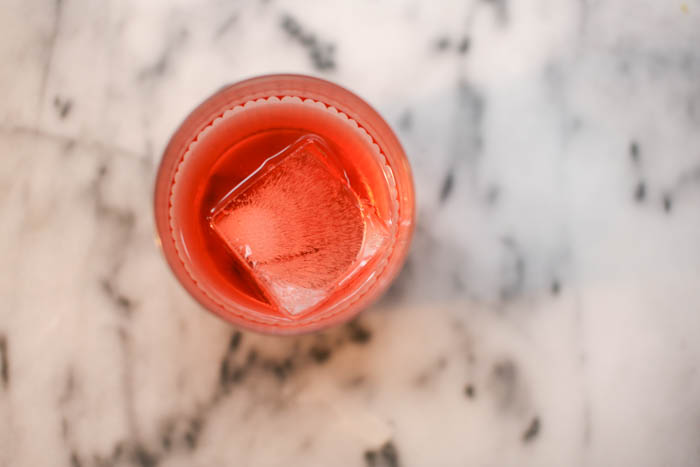 By Erick Castro, Boilermaker NYC
1 oz. Campari
½ oz. Espolon Tequila
1 ½ oz. Lillet Rose
Double old fashioned glass, garnish with grapefruit peel