Last Updated on 04/14/2021 by Inside Tailgating
Summer officially kicks off June 20th so when assembling cocktails, fire up your grill because guess what, you can grill a cocktail (or at least pretend to)! Grilled pineapple is the ultimate summer flavor as it blends sweet, char and caramelization all in one.
Sauza® Scorched Wahini
2 parts Sauza® Signature Blue Silver Tequila
1 part simple syrup
2 parts pineapple juice
1 grilled pineapple wedge
1 pineapple leaf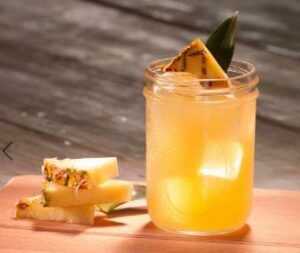 Preparation: Reserve pineapple wedges and add remaining ingredients to an ice filled shaker. Shake and strain over ice into a Mason jar or margarita glass. Garnish with a grilled pineapple wedge and leaf.