Last Updated on 06/24/2021 by Inside Tailgating
I gotta admit, I was a little skeptical of the whole "Super Bowl Experience" thing, which the NFL pitches as its "interactive theme park." I'd come across information about the fan-oriented festivities being held at the Georgia World Congress Center leading up to Super Bowl LIII in Atlanta and just immediately assumed it was a poor corporate substitute for the kind of atmosphere you get from tailgating. And I'd read in a recent article in the Atlanta Journal-Constitution that tailgating for the Super Bowl was going to be extremely limited, given the lack of parking available, the logistical problems, the expense, the access, yadda yadda. Of course it was! The Super Bowl is "corporate" sports at its height, right?! To heck with the tailgating community and the awesome traditions you see in parking lots across the NFL on any given Sunday.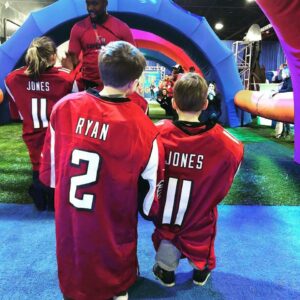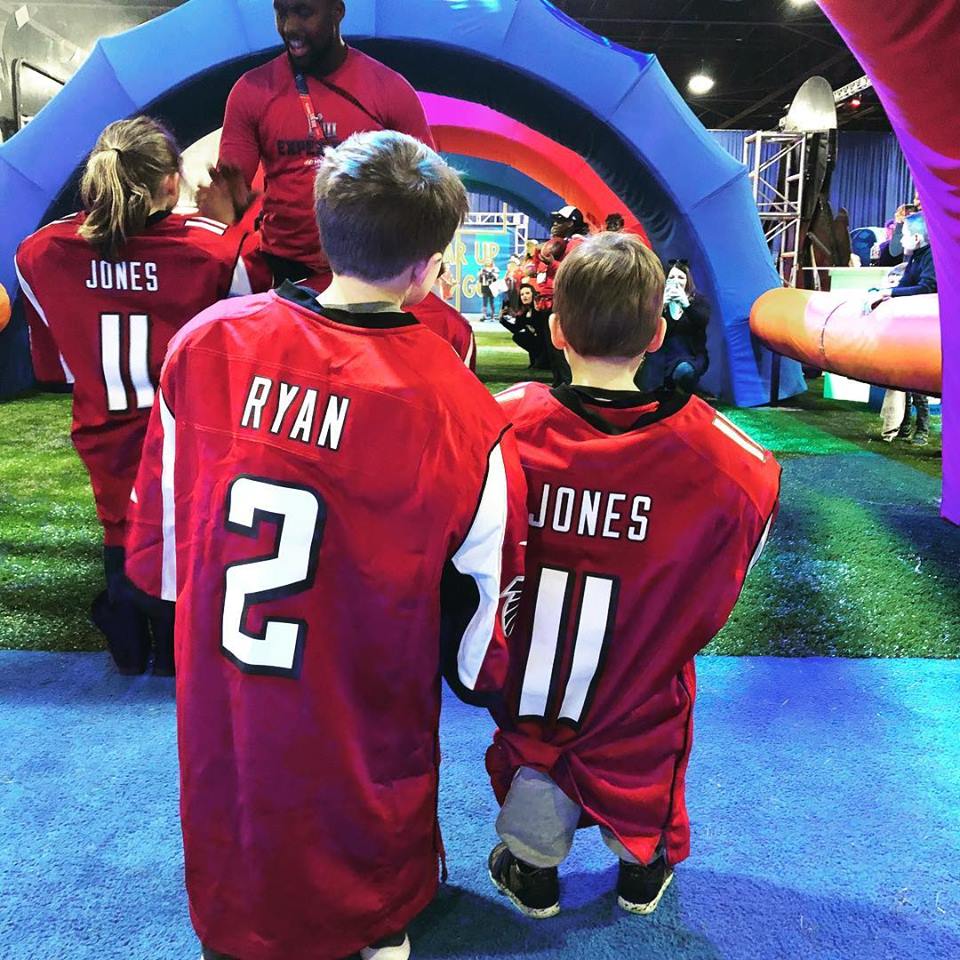 The chief operating officer for the Atlanta Super Bowl host committee, Brett Daniels, told the AJC tailgating was going to be taking a backseat. "You don't quite have the same experience of fans driving up to the game and tailgating in the back of car like you would for a regular season game." And he admitted that parking lots normally reserved for tailgating were going to ill be used by Super Bowl personnel. Bummer, right? I mean just the listing of road closures around Mercedes-Benz Stadium was enough to give me a headache!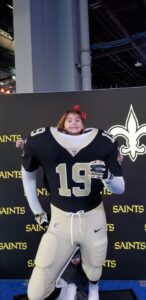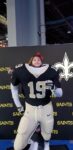 BUT then I kept coming across friends' posts on social media this week all about their visits to the Super Bowl Experience, and it looked like they had a blast. These weren't just unfamiliar fans getting interviewed about it in news reports, which can seem like manufactured enthusiasm, but good friends of mine from the 17 years I spent living in Atlanta. And they weren't fans from out of town, just in for the game; these were people who'd lived in Atlanta for years and weren't necessarily even the biggest football fans in the world. They'd caught the bug too.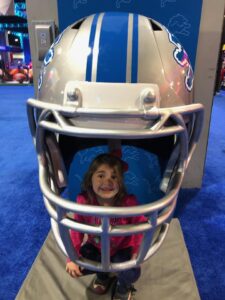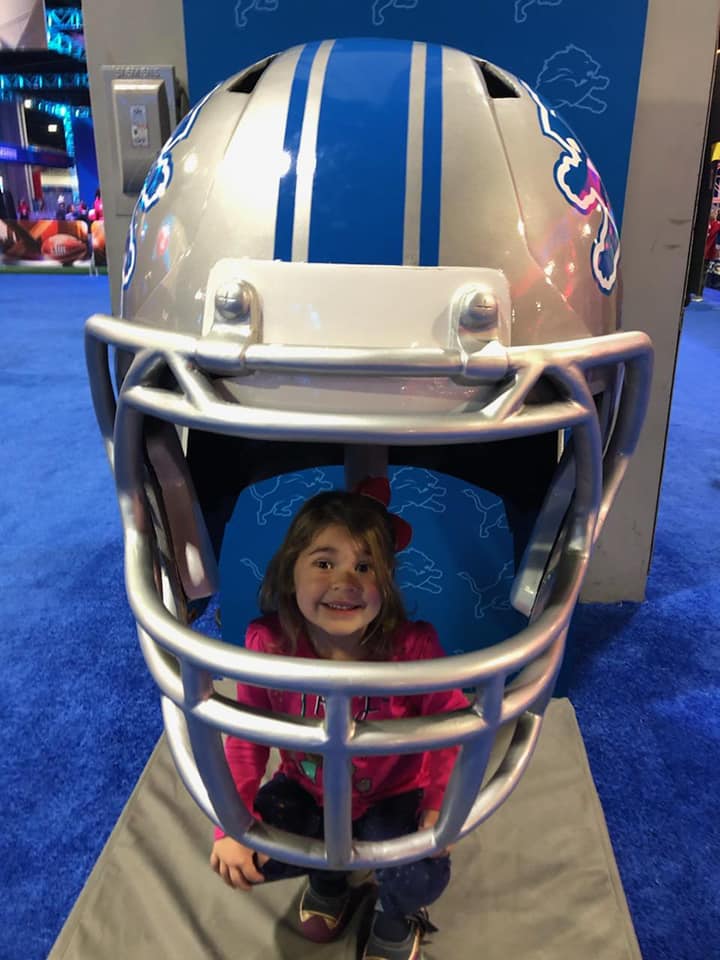 Most of them took their kids. How adorable does my friend's 3-year-old son Brooks look in those shoulder pads (pictured left), ready to run out onto a mock field with a football in his hand like he's coming out of the tunnel for a game? He got to try to kick a field goal too. Another friend of mine took her 5-year-old daughter, Sally Anne, and told me she got in on the fun herself: running the 50-yard-dash with her daughter! A highlight for the two of them was seeing the Vince Lombardi trophy in person. Both of these friends were gracious enough to let me share their photos with you here. (Total cuteness!)
As a mother of three young boys, I can totally appreciate how much fun you have doing something when it's fun for your children. So now, as a mom, as well as the content editor for Inside Tailgating, I'll have to concede that the Super Bowl Experience needs a thumbs-up and a recommendation from us. I actually just texted another friend in Atlanta to see if she got her 5-year-old son out there this week. Come Sunday, the Super Bowl Experience is only open from 2-5 p.m. and to those who already have tickets to the Super Bowl. Only now do I realize what a prized pre-game activity it actually is!