Last Updated on 08/19/2021 by Inside Tailgating
[fblike style="standard" float="left" showfaces="false" width="450″ verb="like" font="arial"][twitter style="horizontal" source="@TailgateWithUs" hashtag="#tailgating" float="left"][hr]
Group Name: Bengal Bomb Squad
Team: Cincinnatti Bengals
Parking Spot: Lot 1 at Paul Brown Stadium
Go-To Food: Texas Raisins
Gameday Tradition: sing along to the Dropkick Murphys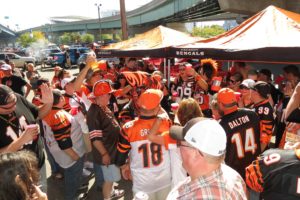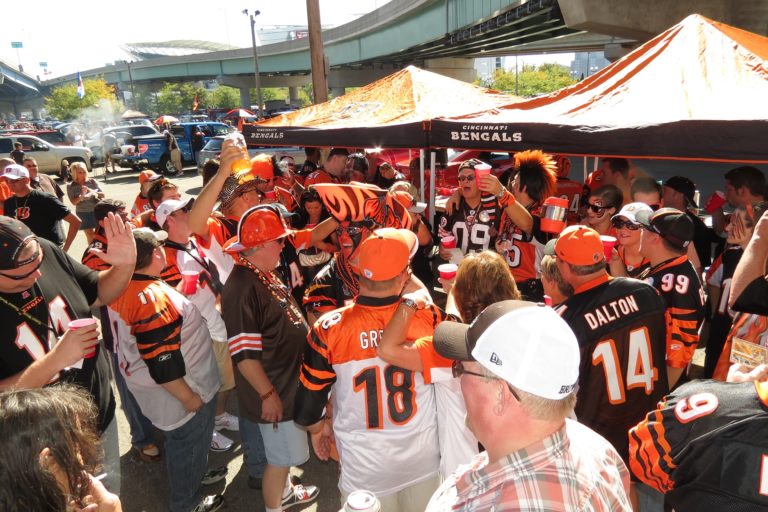 Tailgating can lead to a multitude of experiences. Experiences with new food, new drinks, new friends, and in some cases even a new family. The Bengal Bomb Squad has adapted this philosophy when tailgating, and have added many new additions to their tailgating group from all over the world. They all share the beloved interest of tailgating and a supreme love for the Cincinnati Bengals. Originally, this group started as separate tailgating groups and then combined with each other to form the super tailgating group you have today. The group has overwhelmingly grown in size since forming and christening their name in 2008. TBBS is run by co-founders John "Big John" Robinson, Mike "The Bengal Thing" Johnson & his wife Tracy, Shawn "WhoDeyBaby" Moore & his wife Karen along with the Ballenger family (Joe & Judy and their daughter, Melissa) and Melissa's husband Stuart Burton. Whew! With that many people heading up the group, you know this tailgate can get big on gamedays!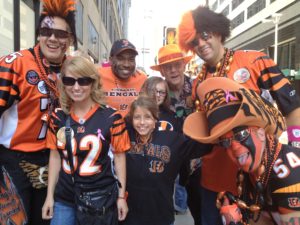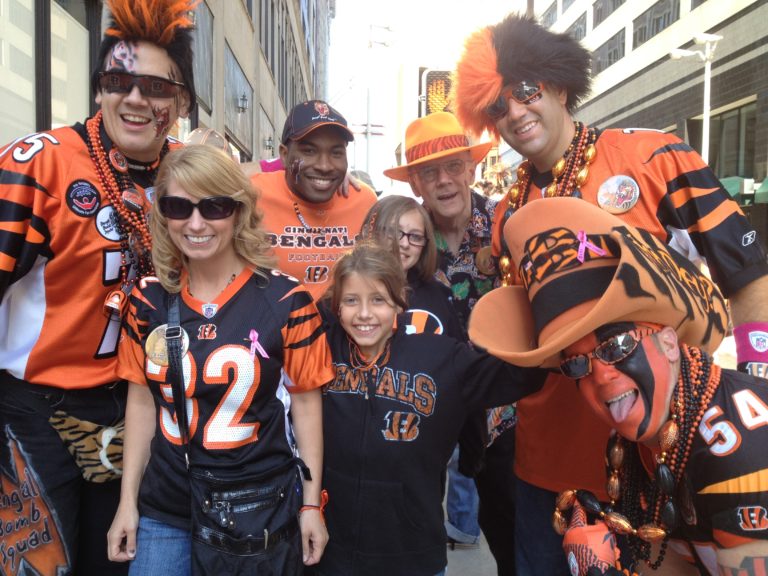 Like every exclusive group, the Bengal Bombsquad has a few traditions that they adhere to: they proudly display their Bengal Bombsquad logo, they drink out of their Bomber Cups, and make sure to sing along to the Dropkick Murphy's "Kiss me I'm Shitfaced" before they head into the game. They even ride around in their very own official Bengal Bomb Squad "Who Dey Heroes "bus.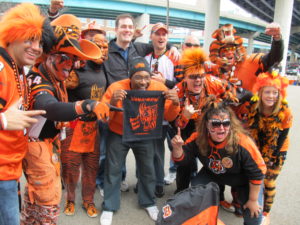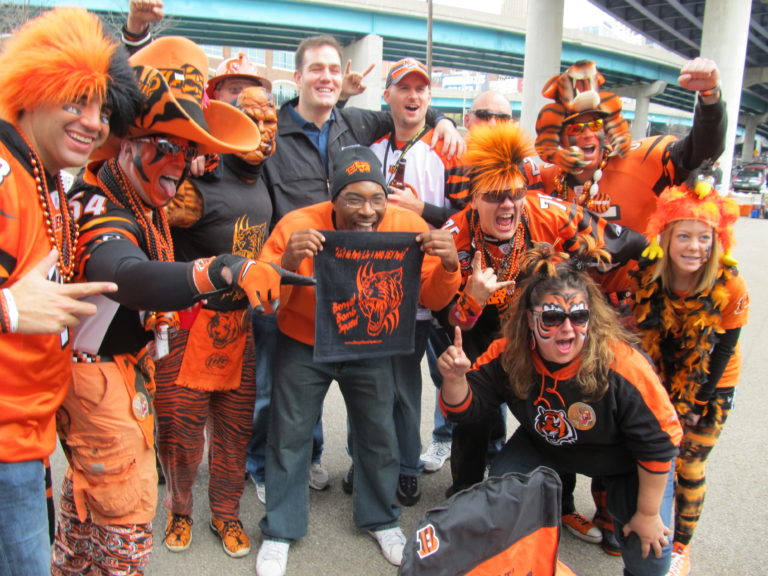 The Bombsquad prepare for their tailgating gatherings by getting to the stadium four hours before kickoff. They are the first bus in line and want to start the party off early. All Bengals fans are welcome to join them and they have been a commodity in the Cincinnati tailgating scene. They have been featured on the Sports Illustrated website, ESPN Radio, and several media outlets in the Cincinnati area. When it comes to the Bengals, they are the talk of the tailgating circle and they keep on growing more and more every year.
From what we've found, each unique tailgating group has a go-to food or recipe that they rely on every game. One Tailgating to go meal that the Bengal Bombsquad loves to eat while tailgating in lot 1 of Paul Brown Stadium is their famous Texas Raisins! Here is how it's done by Big John himself: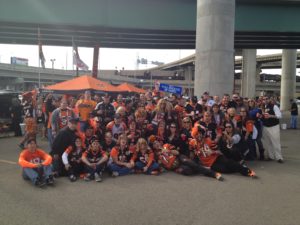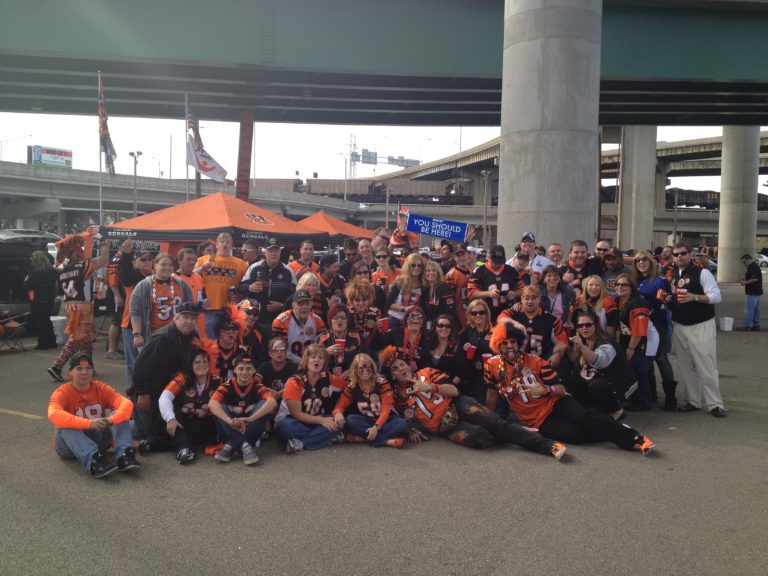 Bengal Bombsquad's Texas Raisins
Prep — In advance, wrap a pitted & dried date w/ half a strip of uncooked bacon. Hold together w/ wooden toothpick. (normally, we'll go through two bags of dates for 3 packages of bacon)
Cook — Gameday, we grill the bacon/dates until the bacon is cooked & warm/hot.
Serve immediately!!
The Bengal Bomb Squad is always open and looking for more members and becoming a member of the Bengal Bomb Squad is incredibly easy! If you are interested in hanging out with this rambunctious crew, head to to www.bengalbombsquad.com and email Big John to be a part of it. The next class of Bomb Squad members are preparing for the season so hurry up and join so you can be part of the fun!
If you and your crew would like to be featured in Inside Tailgating Magazine, nominate your crew today!