Between NASCAR, the NBA, and the PGA tour, we've got a lot of tailgating coming up this Spring. Just as the players are planning their strategies for the game, we're planning our strategy for our tailgate party food. We want to spend most of the time at the tailgate hanging out. So we'd rather do our cooking at home and just bring the food. We've got a pretty awesome menu put together and we definitely do not want our food getting cold. We needed a reliable way to transport the food and we did some digging.
In our hunt, we found some really cool options we want to share with y'all. These will help you not only keep your food warm on the way to the tailgate but at the stadium. Let's get into it.
Get A Hot Cooler
A hot cooler is exactly what the name implies. It is a cooler that keeps your food hot instead of only cold. Most models of hot coolers provide both heating and cooling options, so you'll get a lot of use out of them. Hot coolers are awesome for keeping dishes like queso, chili, chicken wings, and ribs warm.
Here are some hot coolers to consider: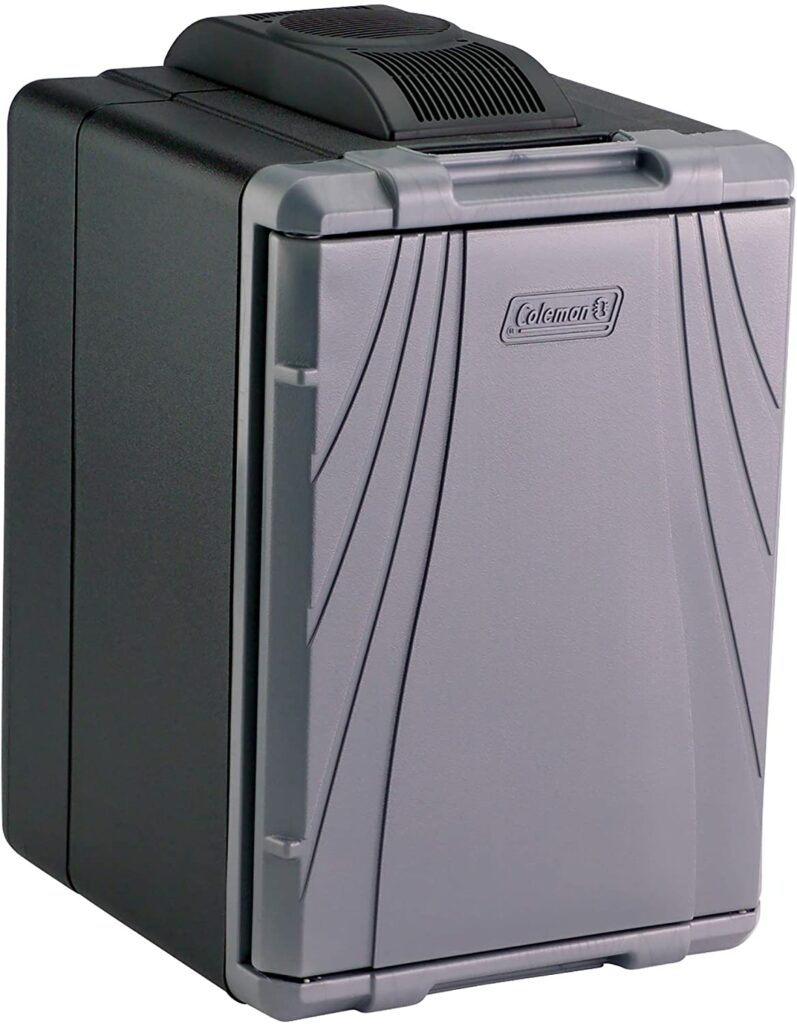 If you have access to an outlet, you cannot go wrong with the Coleman Hot/Cold Thermoelectric Cooler. Iceless, this cooler chills to 40°F below the ambient temperature. It can also hold everything inside up to 140°F. Inside there are shelves that can hold all your dishes for warming. It can also hold 44 cans of beer for cooling. It's a very versatile option.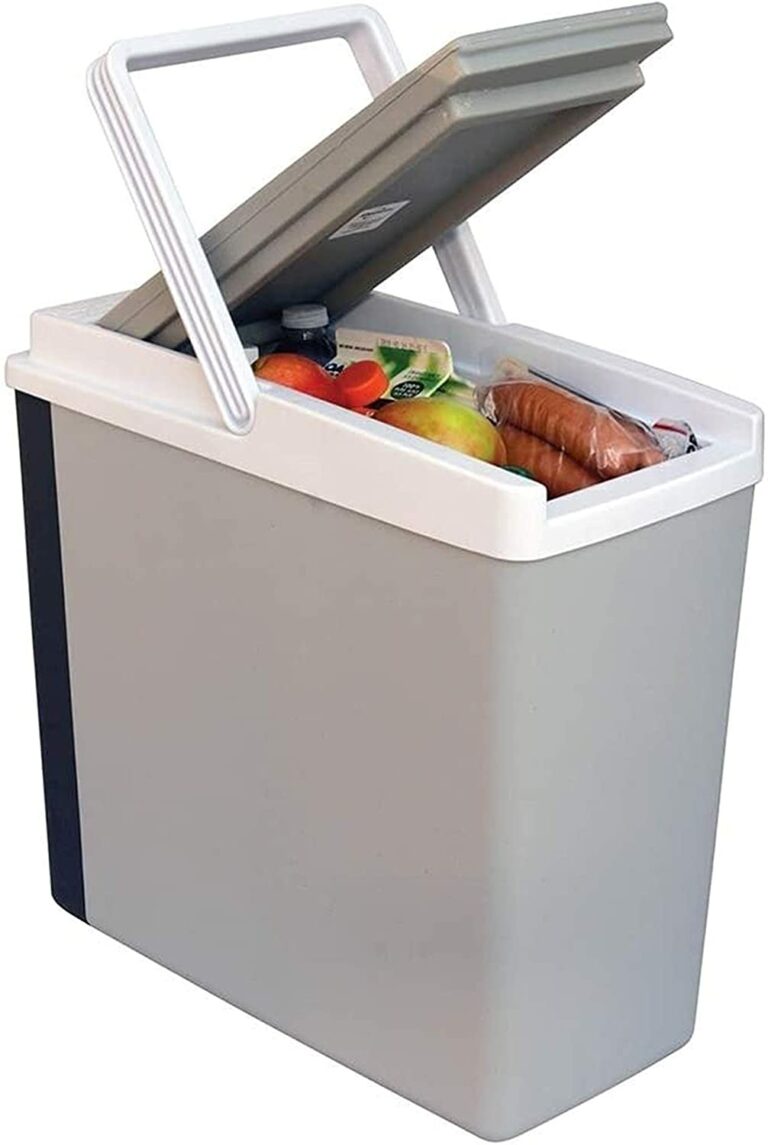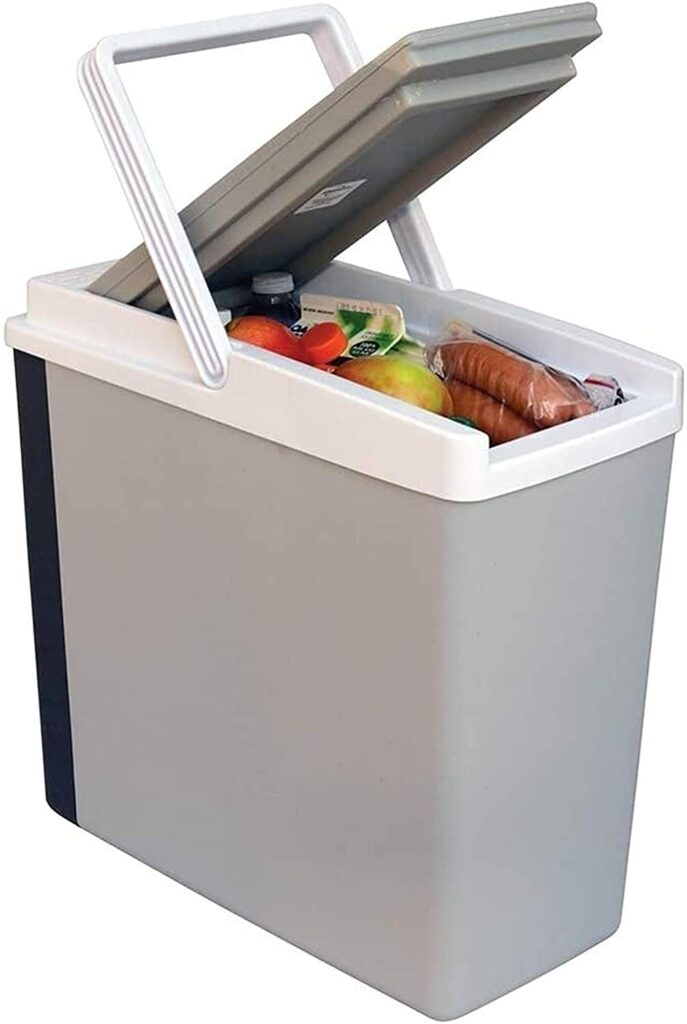 If you don't have an outlet but can plug into your car, the Koolatron P20 Thermoelectric Hot Cooler will keep your tailgate party food warm. It's slim to fit nicely in your vehicle. About half the size of the Coleman model, it holds 23 cans. The Koolatron cools food to 40°F and warms food to 135°F.
DIY Your Own
If you have an old cooler lying around, you can easily DIY your own. Start by finding a couple of bricks. Then wrap them in aluminum foil and heat them in the oven to 300°F for 20 minutes. While they are baking, line the bottom of your cooler with thick cotton towels. When the bricks are done baking, lay them on the towels. Cover the bricks with another set of towels and then just put your warm dishes on top. This will keep them warm for the entire length of the tailgate.
Get A Portable Oven To Go With Your Grill
Another great option for keeping your tailgate party food warm is to have an oven at your tailgate. Camping ovens are portable and easy to set up for a tailgate. They work just like the ovens in your kitchen, just on the go. We love doing all the prep work at home and then heating everything at the stadium with these. Here are some portable oven grill options.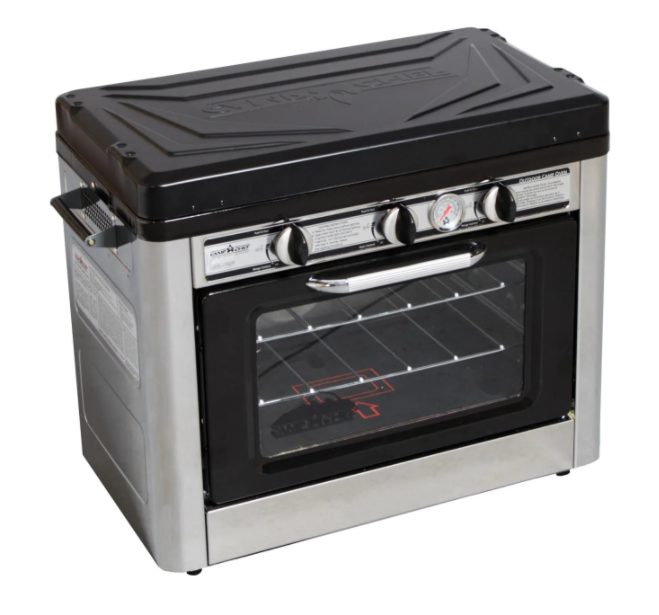 The Camp Chef Portable Outdoor Oven is a double-duty option perfect for tailgating. Powered by propane, this oven is also a tailgating grill. It has two shelves inside so you can bake and warm multiple items. It's also very efficient. One tank of propane will run this oven at 350°F for seven hours. You'll be sure to last the whole tailgate.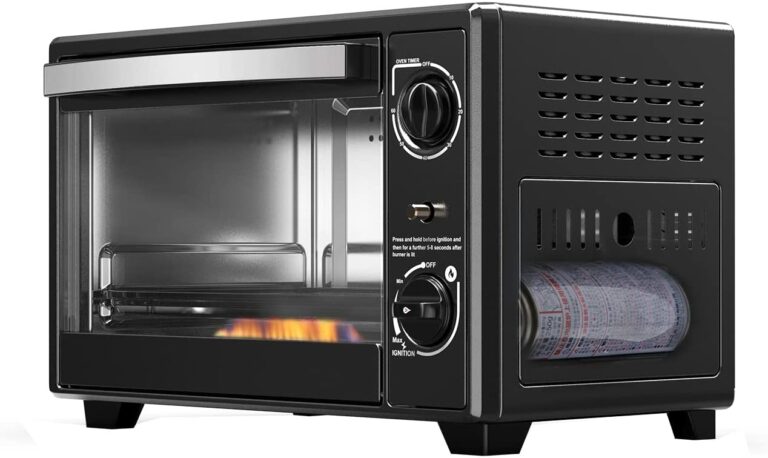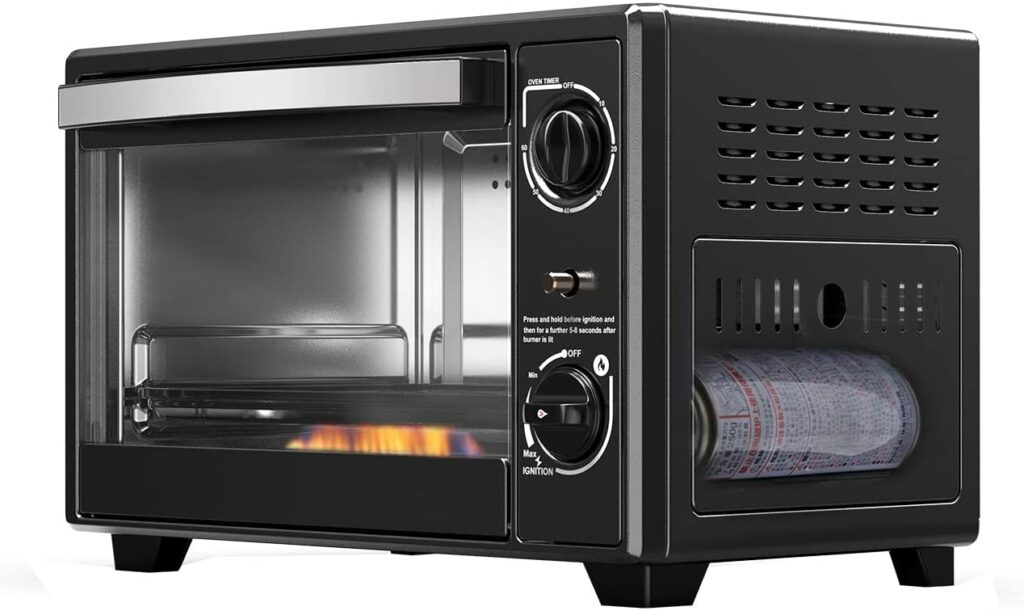 Another camp oven option is this 20 QT Camp Oven from Change Moore. It is a very multifunctional option as it bakes, toasts, broils, and works great for pizza. It runs on butane and can heat food to 536°F. Don't worry about getting distracted at your tailgate and burning something. This unit also has a built-in timer.
DIY Your Own
If you have cardboard and aluminum foil, you have everything you need to DIY your own solar oven. Solar ovens are great for keeping food warm. You can make them in any size or shape to meet your needs. Here's a list of 19 different models of solar ovens you can DIY. They're easy and will keep your tailgating party food warm without breaking the bank.
Also, before we move on to the next great option, we'd be remiss if we didn't also recommend a portable slow cooker. If you're looking for something to keep your chili, queso, or stew warm, these are great. We love this 8 QT Nomad Traveling Slower Cooker from National Presto Industries.
We also love this portable steamer from TFCFL that has three shelves to keep multiple dishes or ingredients warm. This is best for feeding a smaller crowd though.
Grab Some Insulated Bags
Finally, another excellent way to keep your tailgate party food warm is with insulated bags. Insulated bags are perfect for when you really just want to make all the food ahead of time so you can chill and have fun at the tailgate. Here are some options for insulated bags we love: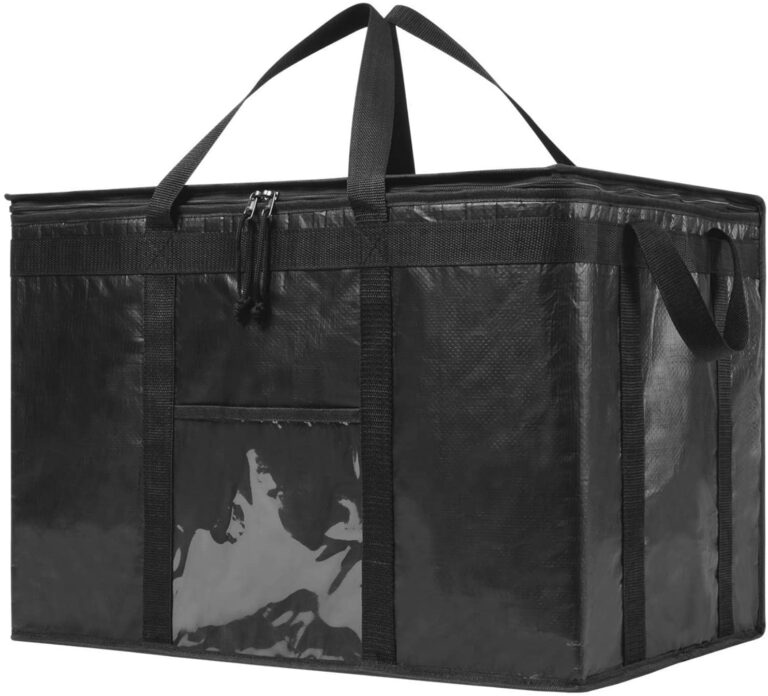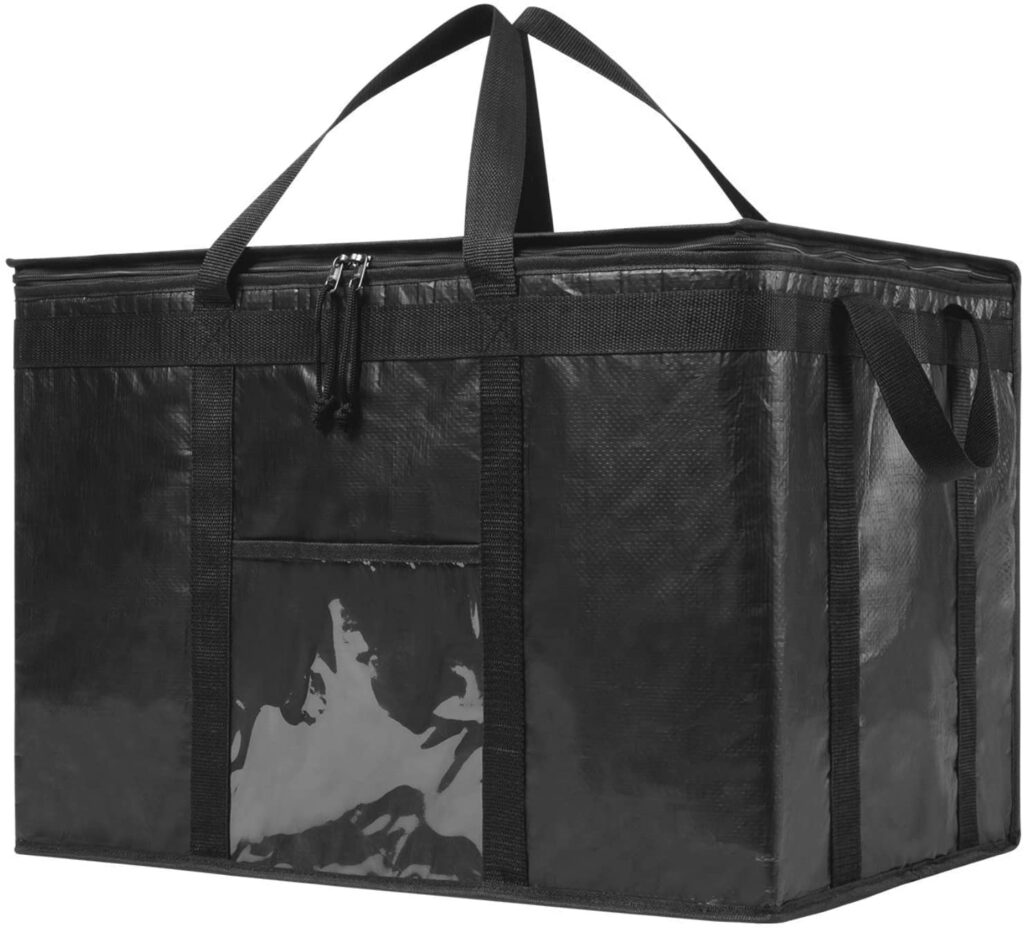 Designed for food delivery services like DoorDash and Uber Eats, these commercial insulated bags are perfect for transporting your warm tailgating party food. They hold a lot of dishes and are easy to carry even through a large stadium crowd.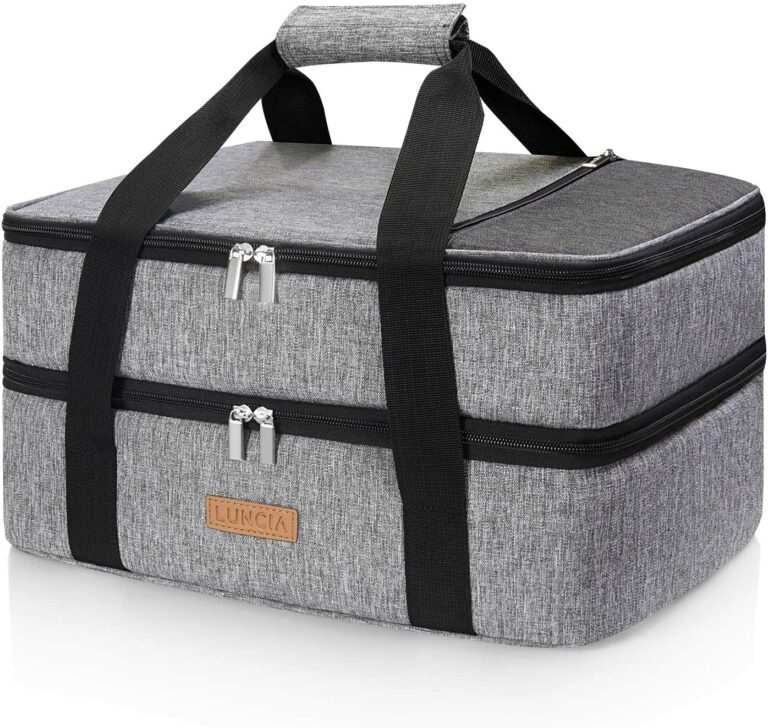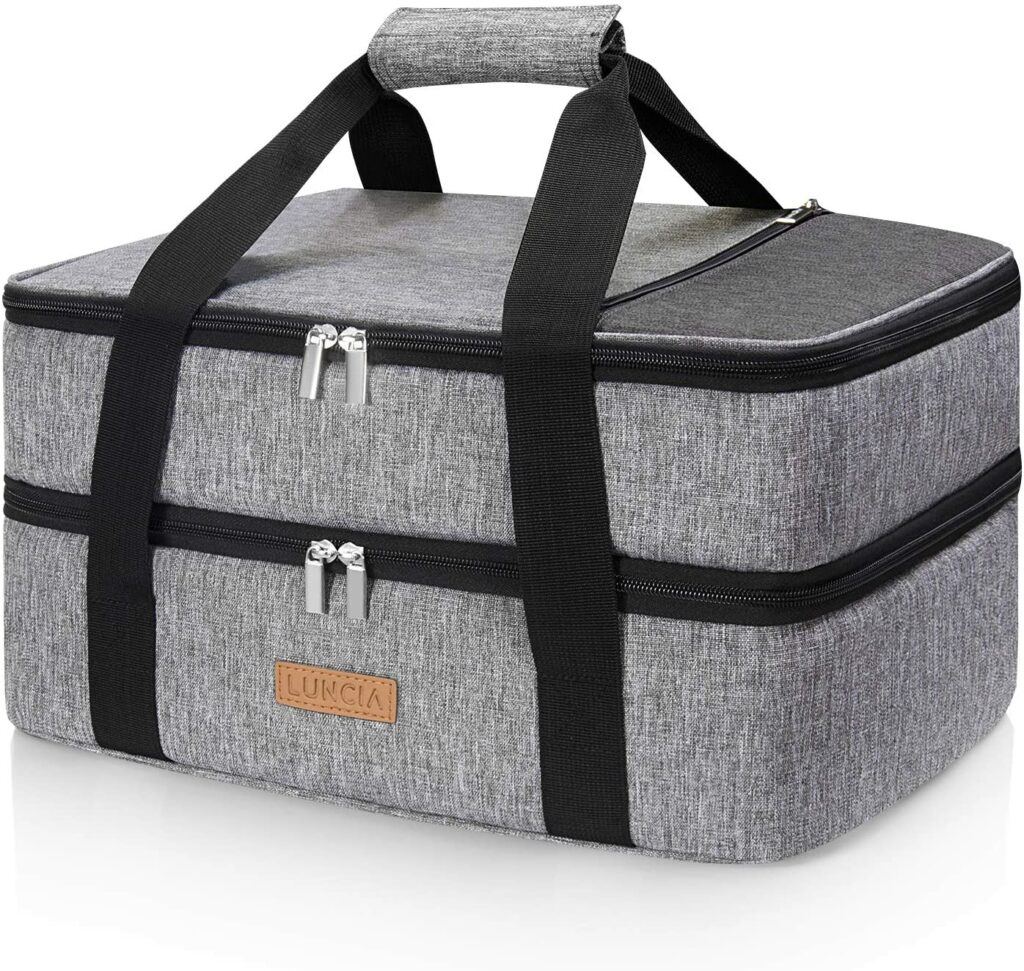 These style insulated food carriers hold two casserole dishes easily. They're perfect when you're just tasked to bring a dish or two for a potluck tailgate. They are also just great to have around for when you want to make some dishes ahead. They come in two sizes and a range of colors.
Insulated grocery bags also do the trick for keeping your food warm when transporting.
All of these options are ideal for keeping your tailgate party food warm on the go and at the stadium. No matter how big or small your crowd and your budget, we hope this helps you find exactly what you need. Now if you're looking for great recipes to fill them with, head over to our food section.
Be sure to follow us on Facebook, Twitter, Instagram and check out our Amazon Storefront as we feature tons of recipes, games, and decor ideas for any tailgate.