Last Updated on 04/14/2021 by Inside Tailgating
I have been searching for years for the perfect glove that will handle everything we do here at Inside Tailgating. The duties of Thrilla the Gorilla are vast and oftentimes include dangerous activities that require advanced protection. The protection of Thrilla's big monkey paws is key, to say the least. Finally, the TailGator Beverage Glove has provided me with the comfort and protection I have been looking for.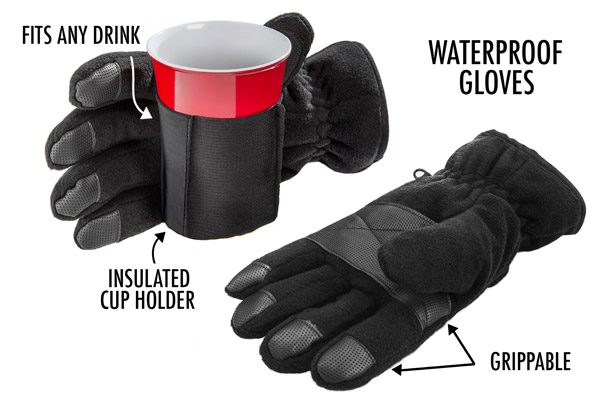 If a combination of comfort and durability is what you have been looking for also, check out TailGatorGlove.com for a pair of the most versatile beverage-holding gloves out there. They come in a variety of colors and all of them are waterproof and insulated with Thinsulate. However, the highlight for me is the rubber tech palm and fingertip construction that adds extra control and durability. I have worn right through the fingertips of many other types of gloves. That is no longer going to be an issue thanks to the TailGator Beverage Glove. Our ALL HANDS TEAM Award definitely goes out to this pair of winning gameday gloves!!