Last Updated on 04/14/2021 by Inside Tailgating
In previous installments of Who Would You Rather Tailgate With, we have asked our readers which entertainer they would rather sit down, grill, and eat with. So far in past editions we have focused on entertainers of the male variety, but what about the ladies? That's why in this version of WWYRTW I have chosen two females who are in the prime of their careers and have both come a long way in the music industry to entertain the masses: Katy Perry and Nicki Minaj.
Some of you may not admit liking either of these performers's music, but I know that most of you have been caught singing super bass or Firework in your car or in your home because those songs are just too damn catchy! So I will put these two princesses of pop at war in the following categories: Appearance, Hits, and Enjoyability. Let the debate begin!
Appearance: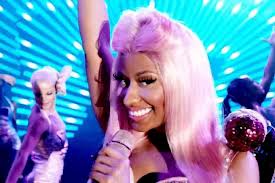 Katy Perry is gorgeous, but I am rating this on the uniqueness of Nicki Minaj. A lot of people say that she is a Lady Gaga ripoff when it comes to her clothes but I will definitely say she stands out and makes sure all eyes are watching her. Katy Perry is great to look at but she keeps it pretty simple when it comes to her outfits. I know I'll catch heat for this but in my opinion Nicki Minaj tries her best to stand out and be a talking point the next day. Winner: Nicki Minaj
Hits:
Both of them have hits all over the charts every week. They both work hard and put out music at the right times so they have everlasting hits. Nicki Minaj has Super Bass, Moment for Life, Pound the Alarm, Your Love, and many other features with other artists. Katy Perry has Firework, I Kissed a Girl, Waking Up in Vegas, Thinking of You, E.T, and California Girls. They are fairly equal in this category so I would have to declare it a tie. Winner: Tie
Enjoyability: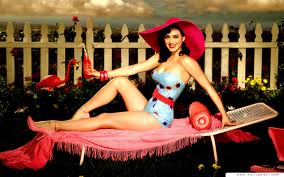 Nothing against Nicki Minaj, but Katy Perry has been more entertaining to me than Nicki Minaj. Katy Perry has made appearances on SNL, Raising Hope, a deleted scene on Get Him to the Greek, and she has her own movie. Katy Perry is comfortable with herself to poke fun at herself before other people get to and I will always appreciate a sense of humor.
Nicki Minaj has done the creep with the Lonely Island which is a classic and she is currently on American Idol, but I think Katy Perry wins this one. Nicki Minaj will have plenty of opportunities to showcase her talents in other media but as of now I will give it to Katy Perry. Winner: Katy Perry
If it were up to me I would have chosen both, but Katy Perry definitely wins this battle of who I want to tailgate with. If you agree or disagree feel free to leave a comment, send me an email @ Su[email protected] or send me something on twitter @Steve Urena.