Last Updated on 06/05/2021 by Inside Tailgating
In mid-summer, the world's oldest Tennis tournament will capture the attention of millions worldwide. While watching the top tennis players hit and serve the ball, our friends at A History of Drinking have served up some refreshing Wimbledon drinks. Though we may not be on the court, we can make an ace off the court by recreating these spectacular cocktails.
On July 9, 1877, the All England Croquet and Lawn Tennis Club began their first tennis tournament at the London suburb of Wimbledon. The twenty-one amateurs in attendance competed for a 25-guinea trophy. Obviously, the tournament has grown since then and now commands it own traditional cocktail. Where the Kentucky derby has the obligatory Mint Julep, Wimbledon goers reach for the Pimm's Cup; an English summer-time drink consisting of the gin-based Pimms No. 1 liqueur, fizzy lemonade and a virtual garden of garnishes…
Pimm's Cup: Classic Wimbledon Drink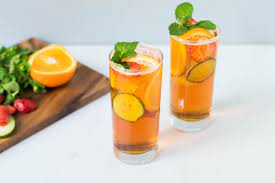 James Pimm, a London oyster bar owner, created Pimm's No. 1 in 1840. A blend of gin and a secret recipe of herbs, it began it's life as a tankard-served digestif. Once Pimms No. 1 reached the commercial market in 1859, it became a staple in the more fashionable English circles. After World War 2, several other Pimm's blends were tried, each utilizing a different base spirit, but only the original gin-based Pimms #1 and Pimm's #6 (produced in small batches and sometime referred to as "Vodka Cup") survive to the present day. Pimm's Winter Cup, a modified version of the brandy-based Pimm's #3 is also seasonally available.
Author: Addie K. Martin
Ingredients
2 oz. Pimm's No. 1
4 oz. English lemonade or lemon-lime soda
Instructions
Fill a chilled collins glass with ice. Add the Pimm's, then pour in the English lemonade or lemon lime soda. Stir very gently to combine, then garnish with the mint, cucumber, strawberry and apple.
Wimbledon Cocktail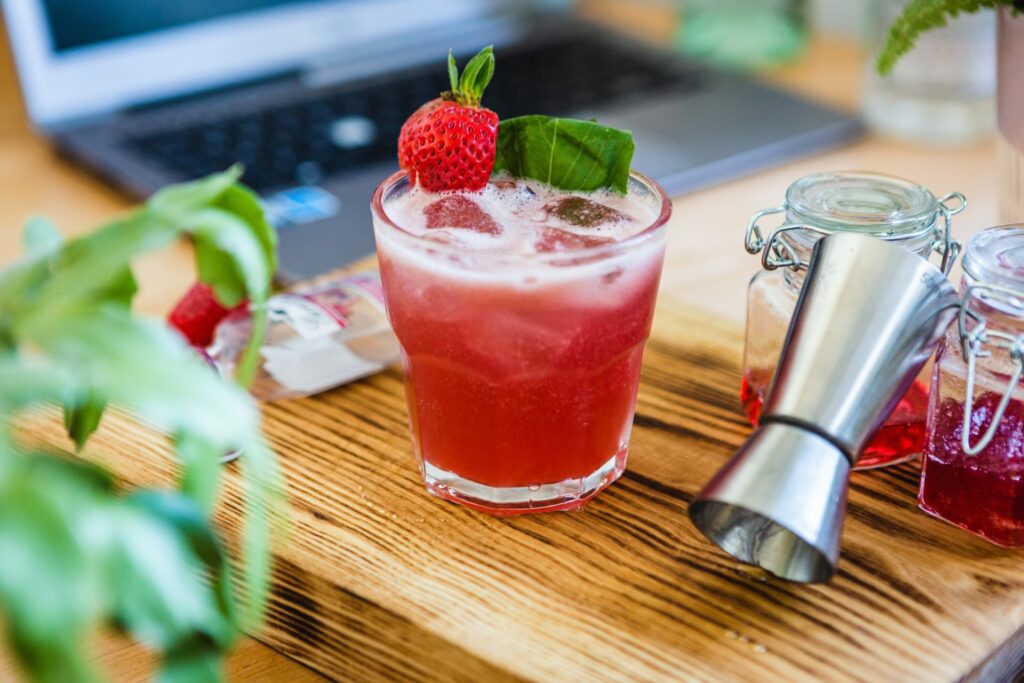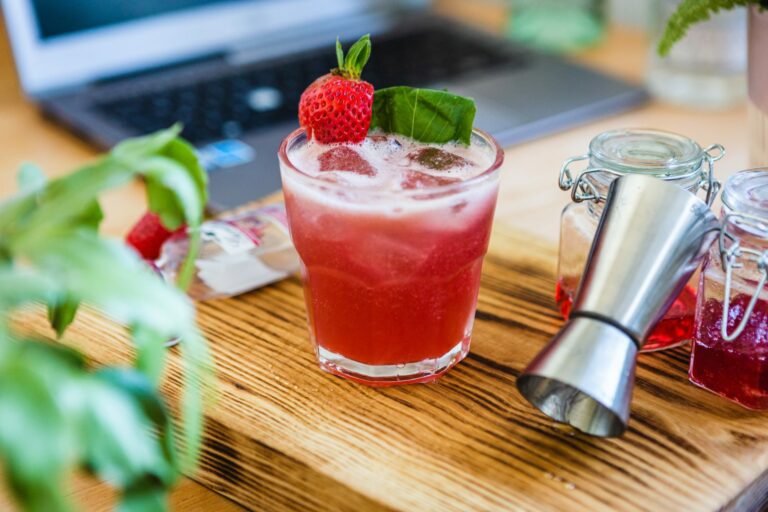 If you don't happen to be a Pimm's fan, here is another spring-flavor-forward cocktail:
recipe adapted from BBC Good Food
25ml Vodka
25ml Strawberry Puree
15ml bottlegreen Strawberry & Elderflower Cordial
10ml Lime Juice
Ginger Ale
Garnish: strawberry fan.
Glass: Highball
Shake first 4 ingredients with ice, strain into ice-filled 12oz highball glass, top with Ginger Ale.
Let us know which Wimbledon drink is your favorite and we've got plenty more tailgating drink recipes sure to please!
P