Last Updated on 06/24/2021 by Inside Tailgating
This article appeared in the spring edition of Inside Tailgating magazine which can be accessed for free by registering here.
The annual Sports Licensing and Tailgate Show in Las Vegas featured more than 380 exhibits from companies touting the latest in sports and tailgating merchandise. They were peddling everything from slippers that look like NBA high tops to peel-and-stick cheek tattoos, from hair ribbons in coordinating team colors, to RV covers. We at Inside Tailgating have the audacity to pick out what we think were the five coolest products shown by new exhibitors at this year's event, but hopefully along the way will give you a taste of the wide and interesting range of new products you'll find on the market soon.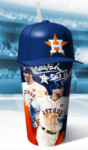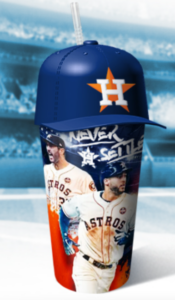 1. Cup Caps. In honor of the start of baseball season, we had to include these. Just when you thought the mini batting helmets to hold ice cream were cool (and yes, a collector's item) come these souvenir cups that have three-dimensional ballcap-shaped lids with straw holes that snap on to a reusable 32-ounce cup. They're new on the scene in Major League Baseball, the NFL and the NHL and elsewhere. A cool and refreshing keepsake. (https://cupcapnation.com/)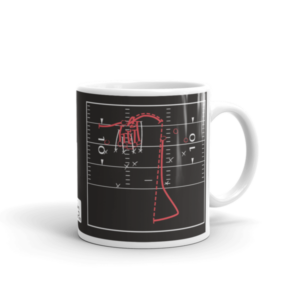 2. Playbook Products: You can get blurry-eyed looking at all the sports apparel on the market these days but when we came across these, we knew we'd stumbled upon something fresh and new. And they're fantastic. These folks have created products – everything from coasters to a gym bag – that have diagrammed plays from your favorite team's big moments, whether it's football or basketball, baseball, soccer or hockey. Coaches are never big on opening up their playbooks but these designers figured it out anyway and we love it. Their list of plays is impressive, especially to a Dallas Cowboys fans who was 7 when Robert Newhouse – the fullback – threw a 29-yard touchdown pass on the halfback option to receiver Golden Richards to beat Denver in the Super Bowl. Beyond cool. (https://playbookproducts.com/)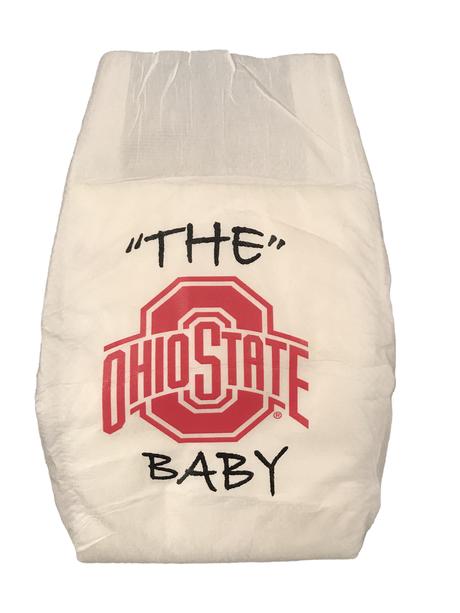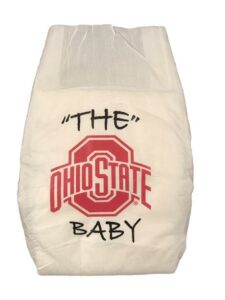 3. Prime Time Babies disposable diapers: Now this is fan sports dedication, outfitting your baby in diapers with their favorite school's logo stamped on the fanny. But we can respect it, especially as the warm months approach and it's fun to let your little one toddle about freestyle (a.k.a without britches.) The diapers cost $2 a pop, so you'll want to save them for tailgate weekends or watch parties, but you just know they'll be a talking point! Right now Prime Time Babies is offering a limited number of colleges, like Ohio State, Baylor, Wichita State and Kansas State, but more will surely follow and in the meantime they have generic sporty ones that are cute ('lil slugger for baseball, for example). Diapers are available in sizes newborn up to size 5. (https://primetimebabies.com/)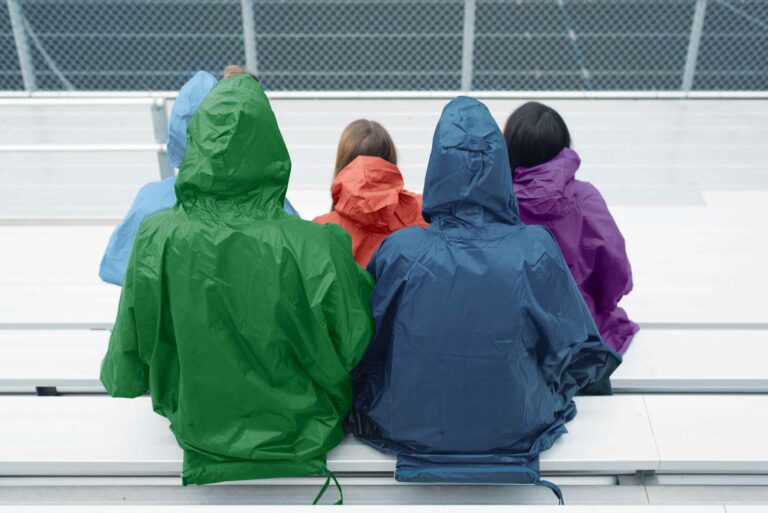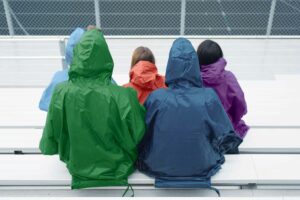 4. Slicker seats: When it comes to toting things to tailgates and into the bleachers, dual-purpose is the way to go. And that's what you have here with these seat covers that double as rain slickers. The creators came up with the idea after getting caught in a rain shower at a NASCAR race in an otherwise sunny day. Pack one of these and you never have to try to guess at the weather again. They're available in a wide variety of colors as well as camouflage and can be customized with a school logo. You can buy them online or find them at select Academy Sports & Outdoors. (https://www.slickerseat.com/)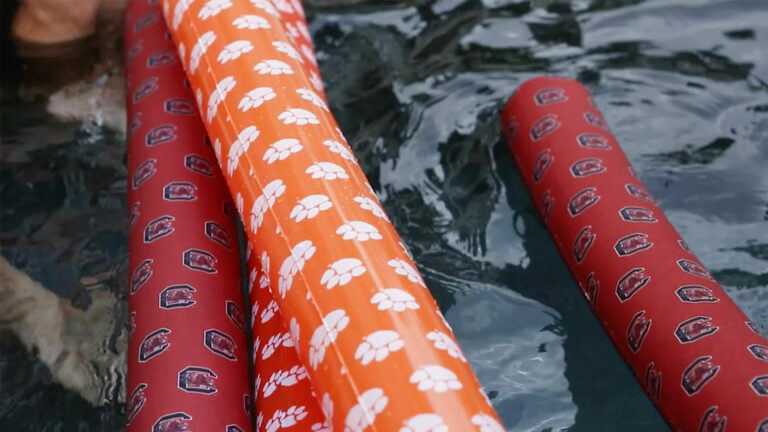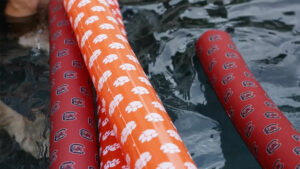 5. FANnoodes: Just when you thought they'd thought of everything to adorn with a school logo and sell! Wrong. Check out these swim "noodles" which make floating in a pool or at the lake a cause for celebration. The creators live in Mount Pleasant, S.C. so the University of South Carolina and Clemson fans have yet another way to express their loyalties. But we can also visual these things taking off in places like Knoxville, TN and Seattle, WA where tailgating on boats – also dubbed sailgating, boatgating and sterngating – is the way to go. (www.fannoodleus.com)