'The easiest hard game ever' hits new milestone
Do me a favor. Think back to your last tailgate.
Remember the smell of the grill. The feeling of a cold beer in your hand. The taste of hot wings dipped in chunky bleu cheese.
Think about how it feels to crack jokes with your friends. High-five strangers. Pump your fist after winning a game of cornhole, beer pong, KanJam, or CupCheck.
Now multiply that. By a lot. I'm talking like by 100.
That's the 2021 American Cornhole League Championships.
Held inside the massive Rock Hill Sports & Event Center in South Carolina, the biggest event on the ACL calendar was just the latest watershed moment for a sport that's enjoyed a steady stream of them over the last several years.
It was the second time Rock Hill hosted the world championships, but this year marked the first with the ACL headquarters just a hallway away from the action in its brand new, state-of-the-art space.
American Cornhole League opens new HQ During World Championships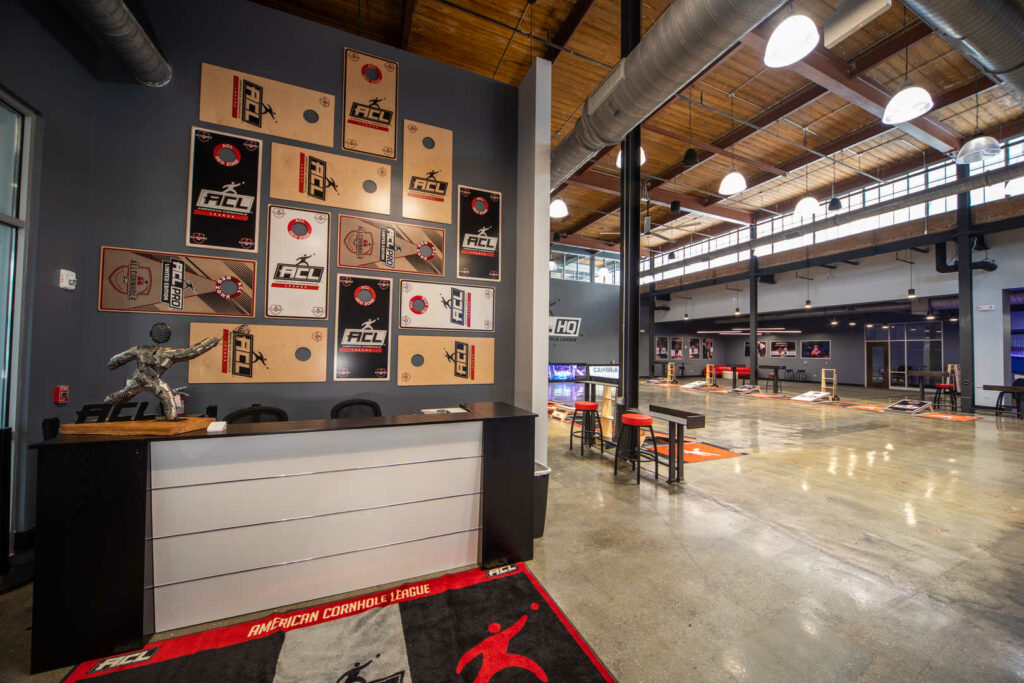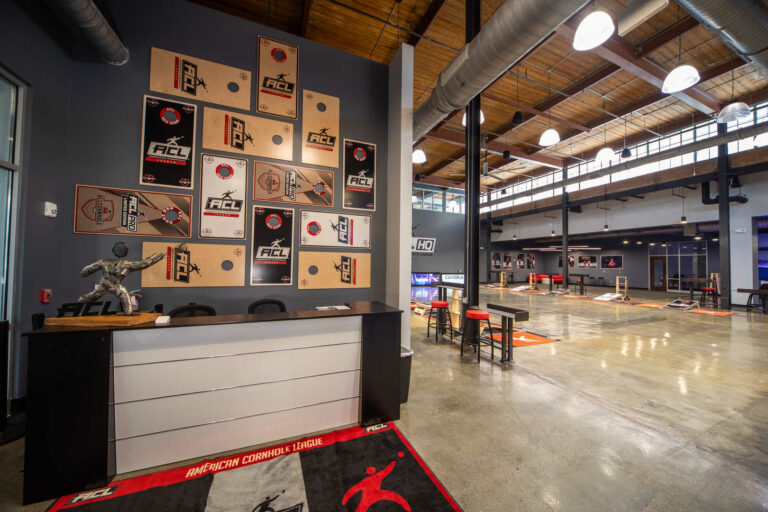 For ACL Commissioner Stacey Moore, the event represented another we-made-it moment for his organization and the game at large.
Throughout the weekend, competitors, their families, and local fans enjoyed competition (and their fair share of beverages) throughout the event center and inside the brand new ACL headquarters. With the main area, inside the Rock Hill Sports and Event Center, comprised of 128 sets of boards and dozens of others scattered about the building, the sound of bags thudding and people cheering was inescapable.
Even harder to miss was the apparent, meteoric rise of a yard game into a national phenomenon.
Moore started the ACL just five years ago in 2016. The league's first televised event on ESPN2 came just a year later. Now, even after a year-plus of enduring a global pandemic, the sport is more popular than ever.
"It's been a pretty humbling week with opening the headquarters and having so many people here. Last year we were restricted with the number of players and fans we could have. It's made a massive difference to have something the players and fans can see, enjoy and be proud of," Moore said.
At the new ACL HQ, visitors will be able to play on Pro regulation boards for a few hours, watch the multiple wide-screen TV's, while enjoying a beer or White Claw. Spanning 13,500 square feet in the historic Lowenstein Building, across the hall from the Rock Hill Sports and Event Center, it has 13 courts (or lanes similar to bowling) that can be rented out. The HQ will host tournaments, leagues, manage court rentals, and sell merchandise. ACL Pros will be able to offer lessons onsite. Additionally, there will be a space for producing original studio content, including their new 24-hour channel.
Moore has kept a relatively tight circle as the sport has grown. One person who's witnessed the evolution of the ACL as closely as anyone is Greg Weitekamp of Tupelo Honey production company, who produced the famed 2016 event in Cherokee, North Carolina, on ESPN2.
"I watched that event and knew it had potential," Weitekamp said, noting Tupelo Honey now produces around 20 annual events for the ACL. "From that first event, you felt the excitement. It had excitement. It had atmosphere. The content was compelling. The personalities were good," Weitekamp said.
Competition. Comradery. Community.
What you see on TV during an ACL broadcast is actually a fantastic representation of the intense nature of the sport. Players lock into the hole, visualize their bag flying through the air, and execute a strategy with precision. Half of the players experience the highest of highs, the others – well, you know.
But what the cameras can't show you is the overwhelming sense of community for those who compete. Many of these men, women, and children battle on a weekly basis – descending on national and regional events from every corner of the country.
For Adrian Knapper, 39, this event was a culmination of a season that took him from his home in Parsons, Kansas, to Tula, Kansas City, Las Vegas, Oklahoma City. This game sunk its teeth into Knapper only a few years ago when he saw how the heat of competition during a weekend barbecue.
"Normally I would just play dominos, but they were playing this game," said Knapper, who was a competitive basketball player growing up. "The way they were yelling every time the bag went in brought me back to the old days.
"I told my barber I really wanted to learn this game. He told me he had been playing this game for 18 years and told me he would start coming over to teach me."
Knapper said his barber had his number for months in the beginning, but he trained through the winter in his garage, dropped 40 pounds, and took a serious leap toward not just beating his barber but becoming a pro cornhole player.
And there's no shortage of competition for Knapper nearby. Parsons, Kansas, a town of just 10,000 people, is home to five cornhole pros, including 11-year-old Alex Hicks, who climbed to No. 1 in the ACL rankings in 2021.
"We're out there every night until at least 8 p.m. throwing bags," Knapper said of the local cornhole scene. "And out there, you have to be in the hole. We got a 70-year-old man named Catfish that can get you any night. You can't be slipping."
While Knapper and Hicks run the quaint town of Parsons, Chase Haulbrook is down in Houston trying to bring players from a city of more than 2 million together for the love of the game.
"There was no home for cornhole in Houston," said Haulbrook, the ACL director for the Houston region. "There would be four local events going on the same day because no one wanted to work together. There was competition for who could run a better event, and that diluted the actual competition in the city because it was splitting the best players up.
"We can all run events, but let's not do it on the same day. Let's rotate weekends and bring the best players to the same spot to compete."
Haulbrook, 38, said tournaments in the Houston area routinely draw hundreds of players.
Meanwhile, the rocket ship that is cornhole has also drawn in top-tier, front-facing talent including Trey Ryder, the voice of the ACL, and comedian and 20 Dollar Chef Shaun Latham, who has become a recurring figure on ACL broadcasts and social platforms (as well as our own).

Subscribe to our channel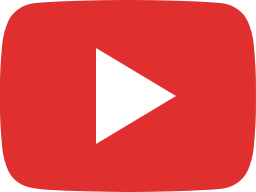 Tactical Tailgate Unit – Spice Vest – Inside Tailgating | Guns Blazin'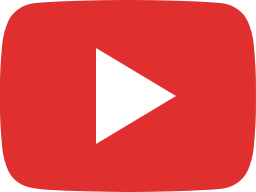 Tactical Tailgate Unit – Water Proof Box – Inside Tailgating | Guns Blazin'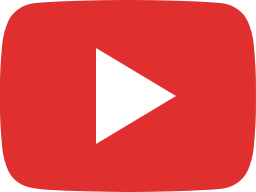 Tactical Tailgate Unit – BBQ Tools – Inside Tailgating | Guns Blazin'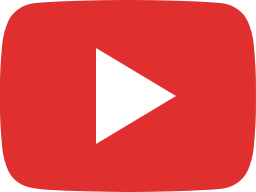 Tactical Tailgate Unit – No Free Ads – Inside Tailgating | Guns Blazin'

"It's just a great fit. I want to help these guys get exposure," said Latham, also a co-host on the Guns Blazin' podcast. "After living in the cutthroat New York lifestyle, this is a different speed. No one has an agenda. They just want to win and have a few beers. It's just awesome."
Between television spots and creating unique content, Latham is on the boards like everyone else.
"Deep down I just want to be a pro and keep getting better so I can be the 2024 rookie of the year," Latham (jokingly?) told Inside Tailgating. "That's my undercover agenda. I want to be on ESPN hitting airmails for a win."
As the ACL motto says: Anyone can play. Anyone can win.
What jumps out immediately after walking into a major ACL event isn't just the sheer amount of people, but the different types.
Young. Old. Big. Small. Fit. Skinny. Men. Women. Black. White. Everything.
The dynamic was obvious during Friday night's celebrity showdown between ESPN's Ryan McGee and Marty Smith with their ACL Pro partners.
The first match of the night featured top Pro Jamie Graham (partnered with McGee), a heavyset, bearded man in socks and slide-on sandals. Next to him was fellow pro star Ryan Smith (partnered with Smith), a former collegiate football player who's in better shape today than he was covering receivers at James Madison University.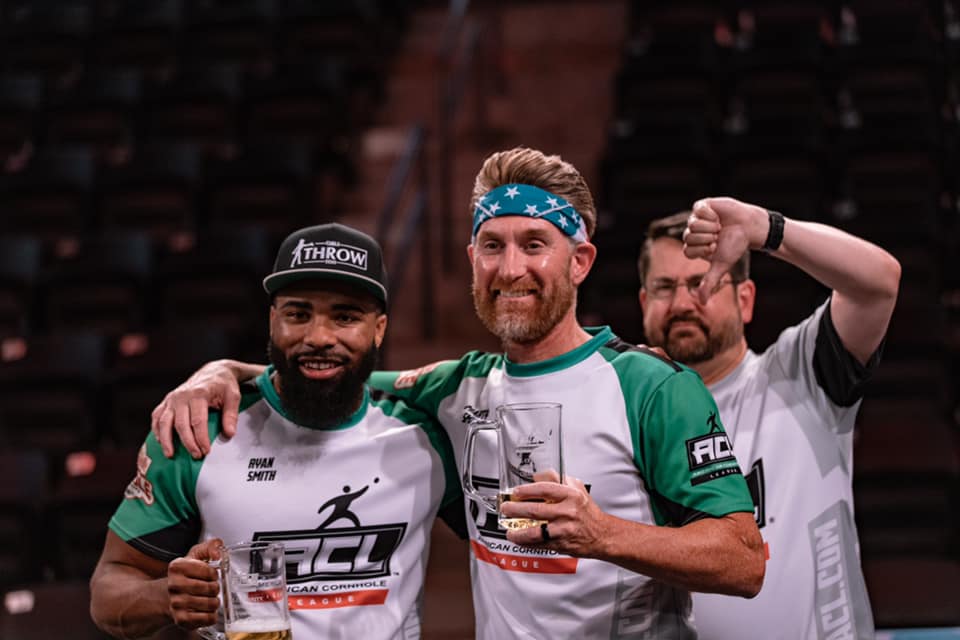 As for Moore, he believes the sport's innate inclusion of every shape, size, age, race, and gender as a characteristic that makes cornhole the perfect game for this day and age.
"That's one of the strongest aspects of our sport right now. With what the world's going through, and the timing of our messaging where men and women play on the same level, it's history-making for both us and sports in general," Moore said, citing the immense support for Cheyenne Renner, who became the first woman to make the final four in a singles bracket.
Renner, still in her early 20s, fell in the championship singles match to superstar Trey Burchfield, but her run reminded Moore of a historic moment earlier this year when Kamryn Belvin made a clutch airmail to become the first female to win an ACL Pro Championship in a doubles match alongside partner Noah Wooten.
"What happened that day with Kamryn and this weekend with Cheyenne can't be replicated in many sports," Moore said.
Meanwhile, in every corner of the building, kids like (now) 6-year-old Trevor Caballero are draining bags left and right. That youth movement, according to Haulbrook, is what proves to him this sport has staying power.
In the next match, fans watched the top-ranked player in the game – 60-year-old Daymon Dennis – coach teammate Mike Tolbert, a former NFL running back, through the ins and outs of the game.
"You're seeing the kids take over the game. As a sport, that's what you want," Haulbrook said. "We're finally at a point where you're seeing guys like Steve Wendling, Seto Soto, Daymon Dennis – guys all still at the top of their game – ushering in a new era. It's amazing. It's beautiful."
As for Latham and his quest for pro status, he understands anyone can dash his dreams.
The Future of the American Cornhole League
The ACL has enjoyed an exponential growth trajectory since launching in 2016 with a modest 14 pros. Now the league has more than 100,000 registered players, major corporate sponsorships, and TV deals with ESPN and CBS Sports.
Over the course of the world championships, ESPN broadcasted nine hours of cornhole coverage. This type of momentum has sparked Olympic chatter for those in the sports.
Cornhole in the Olympics
What's wild about it? It seems realistic.
"I don't think it'll happen in the next four years," Moore said about the Olympics conversation. "But maybe in eight or 12.'
To make that dream a reality, the sport must become more global. According to Haulbrook and Moore, the appetite is there as evident by the blind emails they field on a regular basis from players in Canada, Germany, Scandinavia, and other countries from around the world looking to get their hands on ACL gear.
To better feed that hunger abroad and at home, Moore and the ACL are opening an 85,000-square-foot board manufacturing facility just a few miles from the new ACL headquarters.
"We want people playing on the best boards, not the recreational stuff," Moore said.
Though no one can be certain if cornhole players will walk into the opening ceremony of the Olympic Games in Paris in 2024 or Los Angeles in 2028, there's no denying the game is on solid footing.
While baseball has struggled to grow its interest from younger fans, and football has battled negative attention around safety — cornhole's stock is rising as a game that transcends generations, backyard barbecues, and parking lot parties.
It's not just a yard game. It's a competitive sport that's proven to bring the very best out of its competitors. Players want to win and reach pro status, but more than that, they want to grow the game, have fun, and pass that on to others.
Take your cornhole game from your tailgate or backyard homegate to the next level and check out the new ACL HQ in Rock Hill for yourself, and who knows, you may end up a pro athlete and eventually in the Olympics. Keep us posted!