Last Updated on 04/15/2021 by Inside Tailgating
Cricket Lighters – Light Up Your World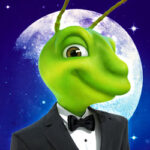 Looking for a safe and effective way to light your candles, campfires, gas grills, or any one of a thousand little things that may require you to ignite a flame? Try Cricket Lighters, a wonderfully useful tool. They are now refillable, so you can get even more use out of these great little fire sticks. Cricket Lighters like the Cricket Multi-Lite are attractive, rugged, and easy to use. They are great for camping, grilling, barbecuing, and of course tailgating. Cricket Lighters are child-resistant, which is always an important feature.
The main thing to note is that they are much more environmentally friendly now that you can purchase refills. That, in and of itself, is absolutely awesome. They can be purchased in multi-packs so you can have one easily accessible in every area of your home, or tailgate party for that matter. You never really know when some fire may come in handy. With Cricket Lighters, you won't have to know because they are already in perfect position to Light Up Your World!! For all the great products and features that Cricket Lighters have to offer go to cricketusa.net and make Cricket Lighters an important part of your tailgating.


Join the Inside Tailgating Community For Free Today!