We here at Inside Tailgating are here to hook you up with the latest tailgating products with our monthly giveaways. In May that means one lucky winner will take home a Tailgater Tire Table – a travel table that attaches to most any vehicle or trailer tire and makes entertaining on the go a breeze.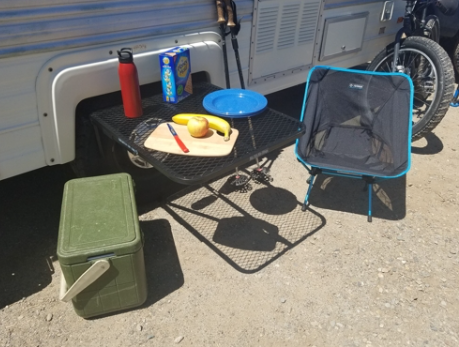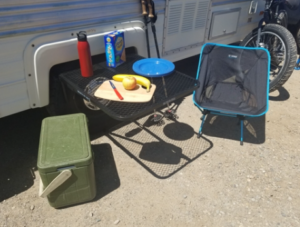 The table fits almost all tires 14 inches and up, is easy to install, holds up to 50 pounds, and relies on the tires – not the legs – for its main support. That means you can set this bad boy up in a muddy parking lot, on the edge of a hiking trail, or the bank of a river – wherever you might be fishing, camping, or watching the big game.
Here's how Ward Graham, the creator of TailGater Tire Table, explains its benefits: "After always having to deal with the hassle of a folding table not being stable on uneven ground or sliding around on the snow, I targeted a vehicle tire as the main support for the table because the table is cantilevered from the tire needing no legs, therefore, the table is stable regardless of the ground conditions."
The retail value of a Tailgater Tire Table is $139.95 and you can get one FREE. Register here for your chance to take one home.
For more information, visit their website at www.tailgatetiretable.com.