Last Updated on 07/22/2021 by Inside Tailgating
Beat the stay-at-home doldrums with this take on backyard football
In times like these, we've got to get creative about how to keep ourselves entertained and our home environments thriving. Why not dust off some of your tailgate games to play in the backyard with your family – or whoever comprises your inner circle? We at Inside Tailgating love the game called QB54 for its dual function, creativity and catchiness! It's two canvas tailgating chairs that convert into a goal and goalposts to play a two or four-person game of "football."
Here's a link to their website for more information or to order through Amazon if you don't already have one. They've lowered the price and are offering 20 percent off with the promo code "Bored."
To play, all you need are two chairs and a football. The makers of QB54 have created a standard canvas tailgating chair that converts into an "end zone," complete with a basketball-goal shaped net to catch touchdown passes and bright yellow uprights for extra points.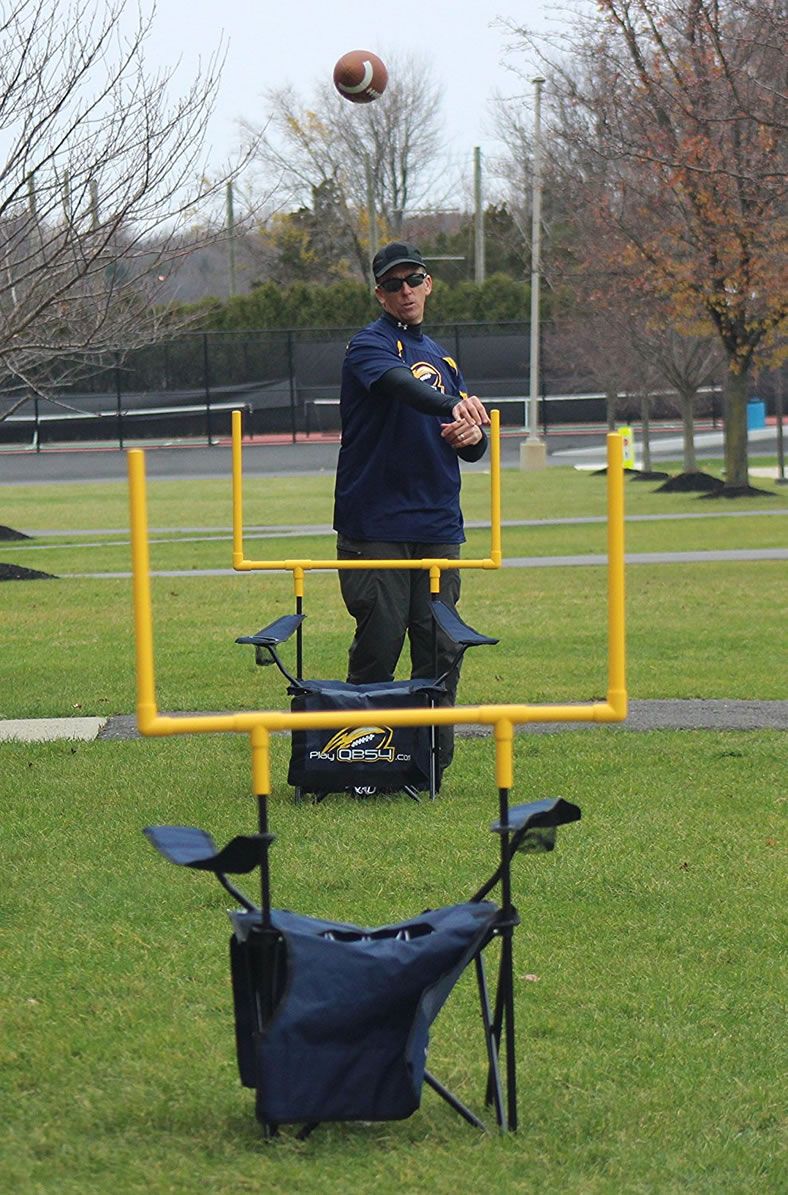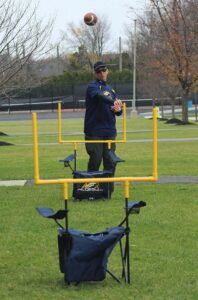 The chairs are set 40 feet apart (or closer depending on skill level.) Players take turns making throws. If you throw the ball into the basket, it's a touchdown and six points. Hitting any part of the chair on the fly is three points and kicking the ball through the uprights gets you an extra point. If your kick goes into the hole, you automatically win the game then and there. Otherwise, the first team to 54 points wins. The game can be played one-on-one or in teams of two. It's great for adults and kids of all ages!

We featured QB54 in our 2019 fall magazine, highlighting brothers Mike and Frank Silva, who created the game, and the story behind how they came up with it. Check it out in full below.
FYI- as a participant in the Amazon Services LLC Associates Program, designed to provide a means for sites to earn advertising fees by advertising and/or linking to Amazon.com, Inside Tailgating may receive a commission on sales or other compensation through those links on this page. It is at no additional cost to you, but we gotta pay for our tailgates somehow…