Last Updated on 06/24/2021 by Inside Tailgating
Just when you thought this was the big lull in tailgating season between football and NASCAR, you find out about these guys: tailgaters for ski jumping in the Upper Peninsula of Michigan! What the what? Yep. Every year several thousand fans layer up in winter gear and show up in droves at Pine Mountain to watch the annual FIS Continental Cup. It was in its 80th running this weekend and features an international field of Olympic level jumpers.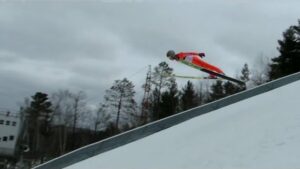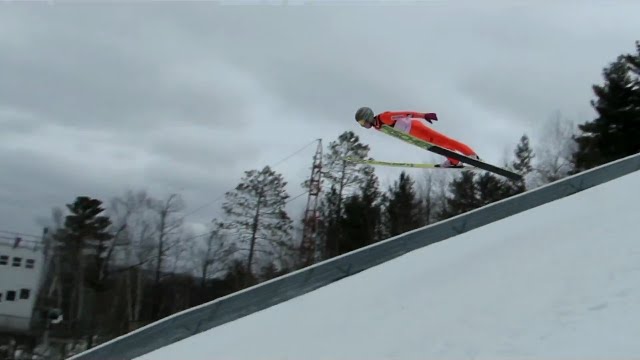 When you watch some video taken from the lots, tailgating for it actually makes a lot of sense, frigid weather notwithstanding. While cooking up brats and tossing back a few cold brews, fans can watch the entire three days of tournament unfold from the backs of their four-wheel drive vehicles. It's like taking in a NASCAR race from the infield. Great vantage point from the parking lot!
I ran across this story from a TV station in Iron Mountain, Michigan, explaining that high winds postponed Friday's tournament but fans kept on tailgating. Hey, as long as the grills were hot and the fires were crackling, they were good.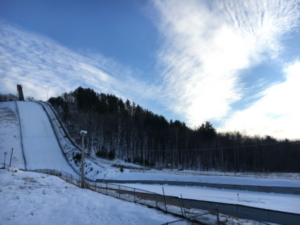 Intrigued, I read a little bit more about this event, which one local travel writer considers one of the great "things to do in the U.P. (Upper Peninsula Michigan)" on his quest to document 1,000 of them. The ski jumps are basically a huge party, he writes. "Around 5,000 people bundle up and hang out in Iron Mountain, MI to watch Olympic caliber ski jumpers launch themselves off Giant Pine Mountain. Beer is consumed, brats and burgers are grilled, and when the wind is right, there's even some ski jumping. (inside joke)"
I found this video of the event on YouTube that was taken five years ago, but it's a great look at the culture and feel of what it's like to tailgate in Pine Mountain in mid-February. And watch until the end. Watching a flag bearer ski down the bottom of the jump to finish off the national anthem is right on par with an Opening Day flyover in Major League Baseball. Enjoy!