Last Updated on 04/15/2021 by Inside Tailgating
The 2020 Football season has kicked off. College Football teams as well as NFL teams are itching to go at it. There are still plenty of ways that homegating or tailgating enthusiasts can participate in this football season. For example, some stadiums are allowing limited attendance. There are special programs through which you can participate in your favorite team's festivities. There are also virtual tailgating parties that you can attend.
However, there are so many options to choose from that you can get dizzy just searching for them. So, here is a list of all the options that you have for either virtual tailgating or watching with a live audience. These guides highlight the universities and stadiums which will allow or disallow attendance, tailgating, or both.
*Please note, this list was accurate as of publishing, but this remains a fluid and evolving situation, which we are doing our best to keep up with.
Which Teams are Allowing Live Attendance?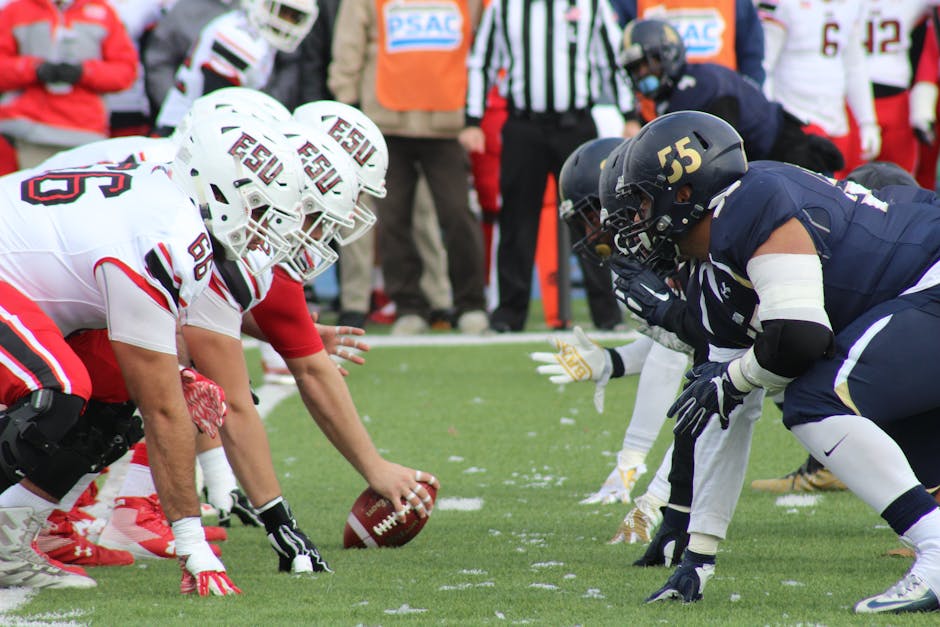 Here is a guide to the universities and/or stadiums where you can go watch live games. At all of these stadiums, tailgating is either prohibited or discouraged.
NFL Teams Allowing Live Fan Attendance
The NFL season kicked off on September 10th, with the Houston Texans vs. Kansas City Chiefs at Arrowhead Stadium. Below is what we've gathered as of publication- feel free to notify us of any updates.
Carolina Panthers
The NC governor has announced that outdoor stadiums can allow attendance at 7% capacity starting on October, 2nd.
The Panthers are planning for fan attendance at Bank of America Stadium, but no tailgating, for their home game against the Arizona Cardinals on October, 4th.
Season ticket holders have been contacted with the opportunity to choose 2 home games to attend out of 3 sets of games.
They will be sitting in pods with 2-5 people (depending on their # of tickets) with mandated face covering and social distancing rules applied.
Other details to be released.
Cincinnati Bengals
Will host games for the Cincinnati Bengals.
Paul Brown Stadium will allow 6000 fans to be hosted at the October 4th game against the Jaguars.
Variances haven't been issued for other games, including the opening September 13th game for the Chargers.
Each side of the stadium will host 1500 spectators.
Face coverings are mandatory.
Ticketing will be allowed only at designated entrances.
Cleveland Browns
6000 fans will be allowed at the FirstEnergy Stadium at the 27th game against Washington.
Variance doesn't allow for more than 1500 fans at each side of the stadium.
Face coverings are mandatory.
Dallas Cowboys
AT&T Stadium will host fans.
The stadium hosted 10,000 fans for the Cowboys vs. Atlanta Falcons game on Sunday, September 20th.
Social distancing, and mask wearing will be mandatory.
No paper tickets will be allowed.
Transactions will all be cashless.
Denver Broncos
Empower Field at Mile High will allow 5,700 people at the September 27th game against Tampa Bay Buccaneers.
Face coverings will be mandatory.
Greenbay Packers
Lambeau field will only allow fans from the November 1st game against the Minnesota Vikings.
The capacity has been determined at about 10,000-12,000 fans.
Indianapolis Colts
Will host games for the
Lucas Oil Stadium will allow just 2,500 fans at the opening game on September 20th against the Minnesota Vikings.
Face coverings will be mandatory.
Jacksonville Jaguars
TIAA Bank Field will be able to hold just 25% capacity reserved for season-ticket holders.
This is approximately 16,791 seats.
Face coverings will be mandatory.
Kansas City Chiefs
Arrowhead stadium allowed for 22% capacity; nearly 16000 seats for the 10th September opener against the Texans.
Face coverings will be mandatory.
Miami Dolphins
Hard Rock Stadium will host games for the Miami Dolphins.
It will allow 13,000 fans (20% capacity) for the first game on September 20th against the Buffalo Bills.
Face coverings are mandatory
Season-ticket holders will get priority for attendance.
Single game tickets will be available at a later time.
You can find full NFL fall 2020 football schedules on FBSchedules.
College Football Teams Allowing Live Fan Attendance
Now that the Pac-12 has voted to play a seven game season, all Power 5 conferences are committed to a 2020 fall football season. The ACC and Big 12 seasons have already started, the SEC kicks off this weekend, the Big-10 on October, 24 and now the Pac-12 on November, 6. No live fan attendance will be allowed on any of the Pac-12 campuses, though officials said they would revisit that for consideration in January. For now, college football fans, below is what we know so far:
University of Alabama
Bryant-Denny Stadium will allow 20% capacity for fans; 20,364 seats.
Face coverings will be mandatory.
Social distancing and mobile ticketing will be observed.
University of Arkansas
At Donald W. Reynolds Razorback stadium, 23% of capacity will be allowed; 17000 seats.
Face coverings are mandatory.
Cashless transactions will be introduced for merchandise and concessions.
Mobile only ticketing will be allowed.
University of Auburn
Jordan-Hare stadium will allow 20% capacity; nearly 17,490 seats.
For the opening game of the season against Kentucky, all general seating tickets will be reserved for students.
Face coverings are mandatory.
University of Florida
Ben Hill Griffin stadium will allow 20% capacity, with about 17,000 fans.
No cheerleaders, Gator Walk, or Gator Fan Fest will be allowed. There will also be no Gator Walk Village setup.
Mobile ticketing will be allowed.
Face coverings will be mandatory, except when eating/drinking.
Florida State University
Doak Campbell Stadium will allow 20-25% of its fans.
University of Georgia
Sanford stadium will allow 20-25% capacity; nearly 18,550 seats.
Face coverings will be mandatory.
Mobile ticketing will be used to purchase tickets.
University of Kentucky
Kroger Field stadium will allow 20% capacity, nearly 12,000 seats.
Only 10 people will be allowed in the premium suites.
Masks will be mandatory except when eating in your own seat.
University of Mississippi
25% capacity will be allowed at Davis Wade Stadium; around 15,334 attendees will be allowed. This is according to an executive order issued by Governor Tate Reeves.
Social distancing of 6 feet will be mandatory between members that don't belong to a household.
Face coverings are mandatory, especially when fans leave their seats.
University of Missouri
Faurot Field will allow 25% attendance; about 15,655 attendees.
The attendees will be determined by donor rank both within premium club spaces and grandstand bowl seats.
Ole Miss
25% capacity will be allowed at Vaught-Hemingway stadium; about 16,010 attendees will be allowed.
Attendees will have to adhere to social distancing of 6 feet between those from different households.
Face coverings are mandatory specifically when fans aren't in their seats.
Any club or suite areas will be governed by the same rules and regulations imposed on restaurants during the COVID-19 pandemic.
University of South Carolina
South Carolina's Williams-Brice Stadium will allow nearly 20,000 seats, about a fourth of its capacity.
Fans will have to wear face coverings and adhere to social distancing rules.
University of Tennessee
Neyland stadium will allow 25% capacity; about 25,614 attendees.
University of Tennessee will allot tickets to season-ticket holders in a descending order. This will depend on the Tennessee Fund annual gift amount and the rank order for donors.
Assignment of seats will be six feet apart between groups.
Single game tickets will not be sold.
Texas A&M University
Kyle Field will allow 25,683 attendees, about a fourth of the capacity in the stadium.
Exact capacity will be determined later depending on the season ticket holders and student pass holders that choose to attend.
Strict accordance with the rules will have to be observed, including mandatory face covering and cashless concessions.
Texas Tech
Jones AT&T Stadium will allow for 25% capacity. That's about 15000 seats.
Social distancing and wearing masks has been made mandatory.
You can find full college fall 2020 football schedules on FBSchedules.
Where Can You Tailgate?
This is a little trickier to track down, but below is the current info (as of publishing) we could round up for tailgating during this 2020 football season. Feel free to send us any updates or info you come across.
NFL Teams
Will allow for distanced tailgating at the AT&T Stadium.
Tailgating allowed in Arrowhead Stadium, but guests must only use the tailgate area behind their vehicle to maintain proper physical distancing between groups.
Guests will only be allowed to tailgate with fans who have tickets within their ticket pod.
Tailgate-free parking will be available in lots B & H.
Fans are not allowed inside Allegiant Stadium, but the Raiders announced this week tailgate packages in the stadium lot to season ticket holders.

"Are you looking for a place to watch the Las Vegas Raiders take on the New England Patriots on Sunday, September 27? Look no further than the Las Vegas Raiders Tailgate Zone! Enjoy the excitement of a Raiders game adjacent to our new home – Allegiant Stadium!"

The $400 dollar package offers 2 parking spots for 1 car and up to 5 guests and includes an LED screen, a signature food and beverage package and a view of the main stage and
The $500 dollar package includes the above plus premier viewing of the large screen and main stage action.
This isn't technically a tailgate, but the Hard Rock Stadium is offering gameday viewing opportunities via their outdoor theater.

"The Gameday Theater will allow 386 fans to enjoy games in a safe environment where they can be socially distant and socially present at the same time."

This will include seating options from bean bag chairs to lounge pods and private cabanas. Find more information at HardRockStadium.com
College Football
The University will allow tailgating on its premises.
Arrowhead Stadium will allow tailgating in the parking lot.
Tailgate areas should be confined to areas behind a vehicle to maintain social distancing.
Face coverings are encouraged.
The university will allow tailgating on its premises.
Tailgating will be discouraged at the South Carolina Williams-Brice Stadium. However, private parking lots near the stadium, not controlled by the university may allow tailgating.
No tailgating will be allowed by university or on-campus organizations. However, no rules about individual fans have been announced
Tailgating is allowed this season for three hours before kickoff and one hour after the game ends.
Virtual Tailgating & Fan Experiences
If your favorite team on the NFL or for college football isn't allowing in-stadium attendance, you still have some great options to virtually tailgate. We've round up a few examples below, but make sure to check team and fan pages for local options.
NFL Options
Cincinnati Bengals
The Cincinnati Bengals are giving fans the opportunity to virtually tailgate for all their games. Through the Cincy Jungle Virtual Tailgate, you can join ever Cincinnati Bengals games. The tailgate will include special guests, giveaways, and this week's matchup. It will also include the previous week's top plays and their favorite snacks.
NFL Virtual Fans
NFL has teamed up with Microsoft and Fox to allow its fans to virtually watch games. There are two different NFL virtual fan setups. The first will be used by Fox Sports. It will allow fans to be superimposed on to stadium seats.
For fans that want to be a part of the NFL broadcast like the NBA games, NFL partnered with Microsoft. They will be displayed through a fan mosaic which will be displayed in stadiums on LED screens. Every game will feature 30 lucky fans via a VIP virtual experience. They can use Microsoft Team meetings to access this feature.
Pepsi Virtual Experience
NFL fans can take advantage of Pepsi's virtual tailgating feature. They'll be able to enjoy the Los Angeles Rams and Chargers season openers. Pepsi will also give 1000 fans $20 Pizza Hut gift cards and let them redeem a free pizza and a 2-liter Pepsi. Fans will also get a chance to win 100 limited edition T-shirts through a giveaway.
TDT Virtual Tailgates
Touchdown Trips is putting together its first virtual tailgate via Zoom starting with the Buccaneers vs Broncos game on September, 27.
Watch Together
Verizon has introduced "Watch Together" along with the NFL. It's available on the Yahoo Sports App. It allows you to live stream NFL games. You can watch games with up to three of your friends on video chat with this feature. It doesn't require you to be a Verizon customer however. It doesn't extend to computes or television though; it only extends to mobile devices like smartphones and tablets.
ICYMI: the Frank's RedHot Virtual Homegate with Eli Manning, where you could join in the livestream via Zoom, on September 20th, was very entertaining!
College Football
ESPN College Gameday
You can enter to join the show virtually on their website.
Hail From Home Live
The Pittsburgh Panthers had their own live setup for virtual tailgating. Pittsburgh launched a unique experience which allowed fans to appear virtually into Heinz Field. This happened on September 12th to compliment the broadcast of the season opener against Austin Peay. It was broadcast live on the Pitt Athletics Facebook page.
Penn State Blue-White Virtual Tailgates
This year, Penn State has unveiled one of the most popular programs for virtual tailgating. Called the Blue-White Virtual Tailgate, the program has been a bona fide success. It has even been nominated for the Hashtag Sports Award in 2020.
Texas A&M Virtual Fan Day
This one is especially for the kids. Texas A&M football holds a fan appreciation day every fall. This includes an autograph session after practice at Kyle Field. This year will be different. A Virtual fan day will be held on September 19th which is a week before the season kicks off.
Using this link, fans can learn about submitting questions via videos for the team. Children 12 years or younger are eligible for this.
Alumni Activities
To double the fun this fall, there are alumni activities you can take advantage of during college football season. Below are just a few we came across to give you an idea, so make sure you check your school's alumni channels.
University of Northwestern
A virtual reunion has been planned for the university for early October. If you're an alumnus, there's no better time to take advantage of this opportunity. Here's the schedule.
Grove City College
The college is holding a virtual homecoming this fall in 2020. The festivities begin on September 28th and last till October 3rd. Here's the schedule.
Columbia College
The Columbia College Alumni Association is hosting in-person activities like dinners, games, buffets, etc. It's a great way to relax with your family and friends and play all the goofy games that you like. They'll have games like giant Jenga, cornhole, and have great foods and desserts.
Williams College
At Williams College there are loads of activities planned for alumni including dinners, informal celebrations, and a game night as well. There are also activities surrounding the football game at Farley Stadium on November 9th. Details for the games' attendance and tailgating haven't been released yet.
As you can see, there are plenty of activities that are available for those more inclined towards the football spirit. The NFL and college football are in the blood of every American today. So it's no surprise that it's what brings us together during dark times as well. No matter whether you're in the stands or at home virtually participating, this is a period of togetherness. It's about family, friends, food, and football.
Local Creative Tailgating Solutions
Lots of local businesses are getting creative in how they attract game day fans, so keep your eyes peeled for your local current events news and on your favorite local spots. Here are a few examples which may inspire you: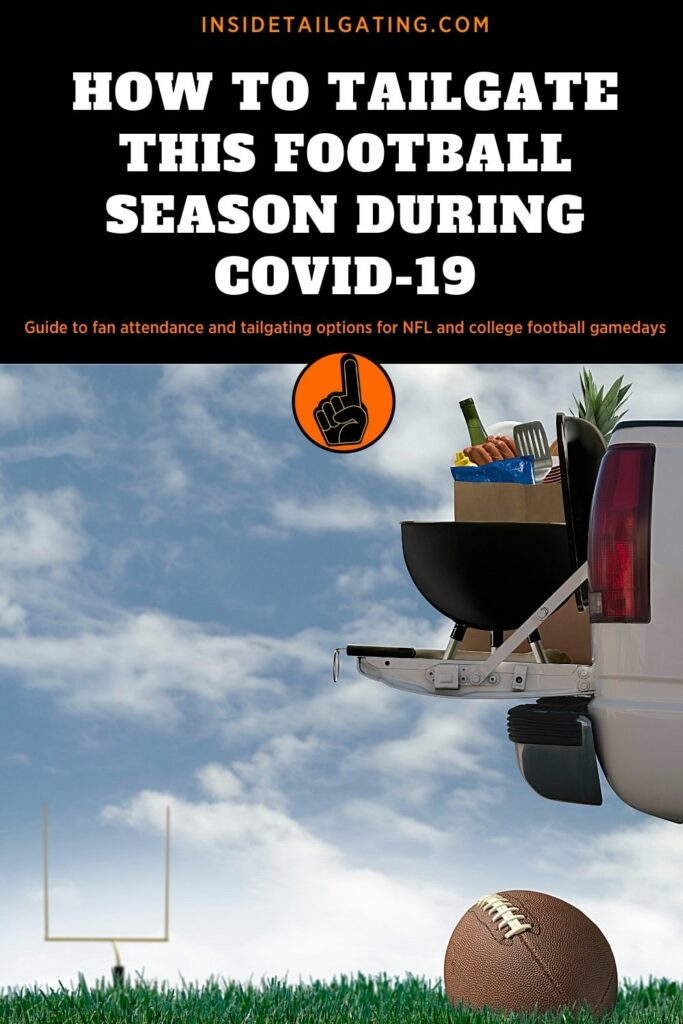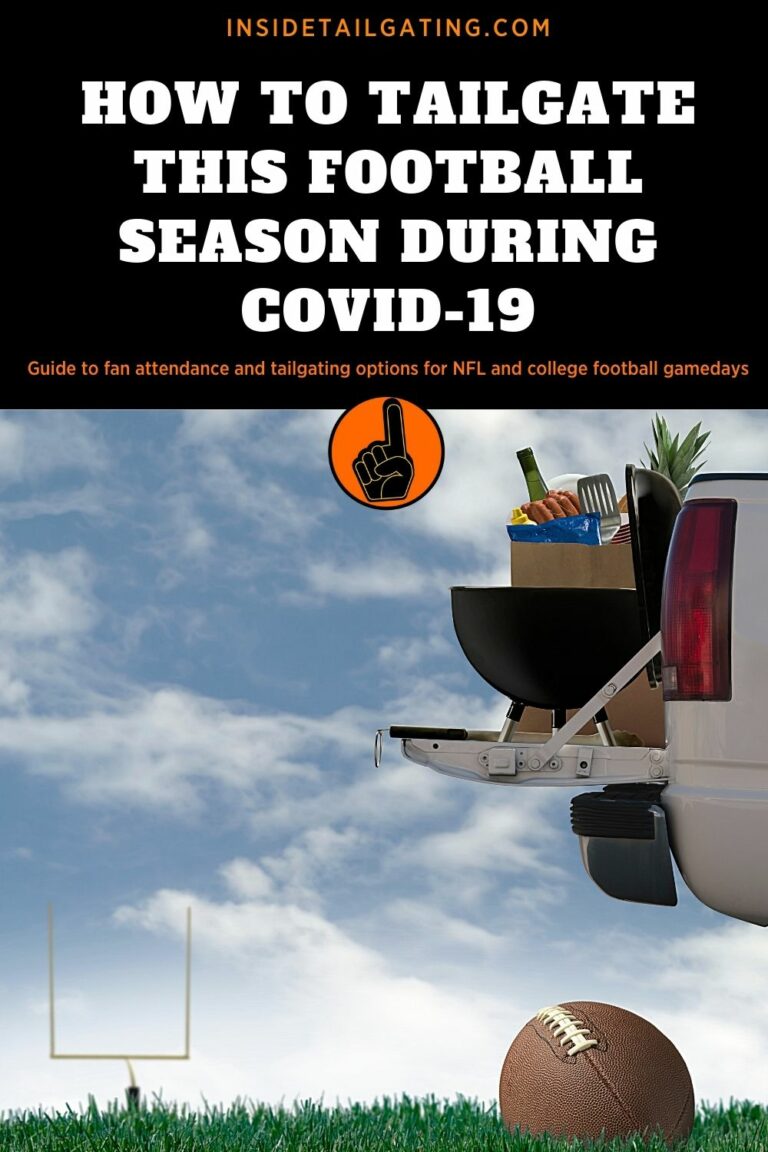 Tailgate Tennessee is offering at-home tailgate packages ($695) for Vols fans. They will put together the pop-up style setup in your driveway or yard.
Eagles superfan and owner of Rhythm & Reels, Rocco Galleli has organized a season's worth of socially distanced drive-in tailgates.
It's hard to stop football fans and tailgating enthusiasts- a group who tend to be passionate, persistent and proactive problem-solvers. Keep us posted on the creative ways you're spending game day and tag us on social so we can share. In the meantime, whether participating in any of the virtual fan events or not, we've got everything you need to know about homegating like a pro!