Last Updated on 04/15/2021 by Inside Tailgating
Editors note: We welcome Dan Stern as a writer here at Inside Tailgating. Dan Stern is a senior at the University of Maryland and the co-founder of East Coast Cornhole (www.eccornhole.com). He's a Big Ten football fanatic, lives to tailgate on Saturdays in the fall, and makes the best BBQ chicken this side of the Mississippi.
If you haven't heard of the Coolest Cooler, you need to keep reading. It was originally a project on Kickstarter.com, the crowdfunding platform, and raised $13 MILLION DOLLARS! How can a cooler be so cool that people throw 13 million dollars at it to have it?
Well, for one, it's a self described "Party disguised as a cooler." Sounds pretty good, right? Here's some of what you'll find inside the Coolest Cooler:
60 quarts of space

Built-in ice crushing blender

Waterproof Bluetooth speaker

USB charger

Cooler divider/cutting board

Bottle Opener
LED Lid Light
Beach Tires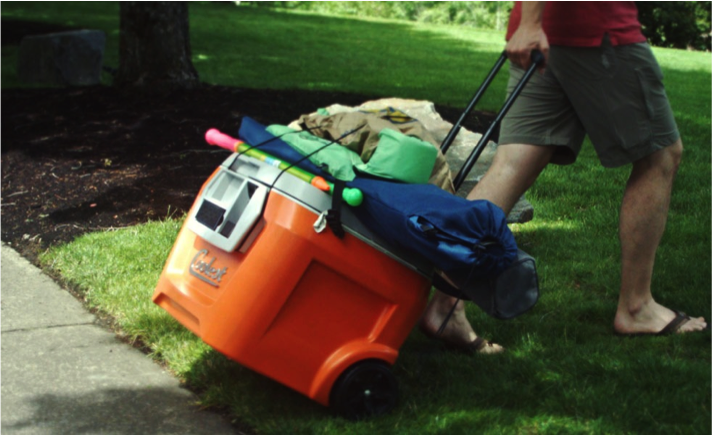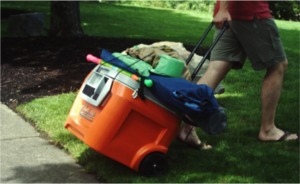 Everything you could possibly ever need for your tailgate comes inside the Coolest Cooler. You can make drinks, cook, charge your phone, and keep the party going when someone inevitably spills their drink on your speakers.
They're shipping this summer, and will come at a $485 retail price tag. While a bit hefty, it includes everything you need in one space, and promises to revolutionize how you tailgate. Everyone will know who's throwing the best tailgate if you have the Coolest Cooler. Check out the Kickstarter page for updates and more information here: https://www.kickstarter.com/projects/ryangrepper/coolest-cooler-21st-century-cooler-thats-actually/posts/1258022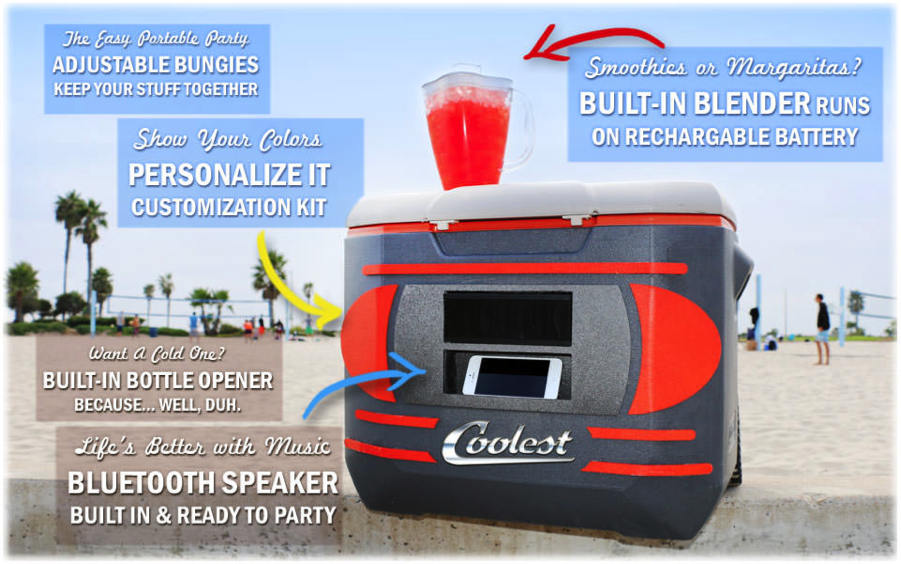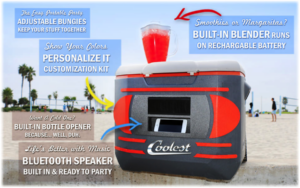 2019 UPDATE: The Coolest Cooler has gone bankrupt after 5 years and raising 13 Million dollars. Read more about it from The Verge or Geekwire.