Last Updated on 04/15/2021 by Inside Tailgating
I like to fly a lots. And I am often bored of the in flight movie. So I wish that I could start a tailgate party at 30,000 feet. Now I bet that my cornhole set would be frowned upon, but drinking won't be,
So how do I take drinking of those little bottles to the next level? The Carry On Cocktail Kit, of course.
Each kit contains mixers, the recipe, a small spoon, and a linen coaster. You have to procure the liquor from the flight attendant.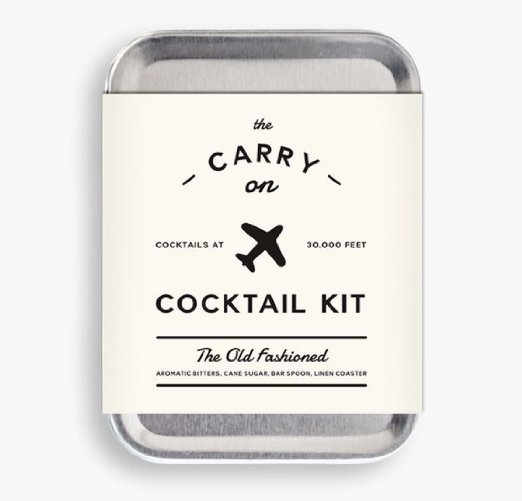 3 options are currently available:
Old Fashioned
Gin & Tonic
Moscow Mule
Amazon has them for around $20. They are not the cheapest, but you can never pay too much for class, especially mile high class.