Last Updated on 04/15/2021 by Inside Tailgating
In the lot with Gridiron Chef, "Doc" Dockeray and an all-star tailgating team of 4 Grill masters sharing their pro tailgating tips and recipes!
Originally published: Inside Tailgating Magazine Winter 2013
Having won a few national grilling titles and labels in the American tailgate market the past half-decade, I've been featured at the Pro and College Football Hall of Fame, Fox, NBC, as well as in national magazines and newspapers. Has it been an experience to cherish? You bet it has! I wouldn't have ever traded that for a date with Jennifer Aniston…well…maybe!
I can say though, that these experiences have led directly to the most rewarding part of tailgate travels. And that has been the opportunity to forge some great relationships with not just hundreds of tailgate friends and clubs, but many celebrity and notarized chefs as well. What I derive the most from these relationships is the camaraderie amongst them, and the willingness to share both knowledge and passion on a continuum that continues to fuel me day by day.
I recently sat down with 4 iconic tailgating chefs to discuss what fuels their passion for the tailgate cuisine.
These four chefs are better people than they are chefs. They bring their own passionate flare to the world of food and tailgating. Inside Tailgating is proud to feature a few of their succulent recipes for your next gameday feast! We are also happy to share some exciting conversations with these folks to give our readers a quick look into their passion for food, culinary arts, all things tailgating, and its marriage to sports.
Jump to Recipe
Pro Tailgating Tips and Recipes from 4 Masters of the Grill
MEET CHEF TED READER: GODFATHER OF THE GRILL
Ted and I hooked up several years ago, meeting in his backyard (which has become the Disney Land of BBQ and Grilling). We've worked at several trade shows together, and we recently met at an "old school" steakhouse for a hunk of cow that could choke a pig.
Q. You've accomplished so much – cookbooks, award-winning sauces and rubs, TV shows and much more! What is your greatest source of pride?
"Doc, to be honest, personally…my family! They allow me to do what I do. And from that, professionally, I am proud to still love all aspects of what I do. Whether that's the food, entertainment; I love writing and developing for retailers, restaurant chains, creating menus and all. Most of all, I love cooking. That's what makes me happy to this day."
Q. What we have celebrated in the tailgate industry is the ability for friends and family to "break bread" before a sporting event. With the growing popularity of cooking, grilling, BBQ et al. in mass media over the past decade, do you see a similar parallel in the culinary mainstream today?
"Absolutely, there's a parallel, and lots of camaraderie. Except I guess, when you get into competition and toe-to-toe, there is camaraderie and at the same time it's like being on the gridiron. A lot of competition will be had, but at the same time, cheers and beers are flowing, and people are having a good time. I mean the friends I've made in the industry have become lifetime friends, just like you and Ray Lampe. In the end, we're just a bunch of cooks."
Q. You've cooked through such a diverse bunch of culinary cultures, from BBQ and on, all with diverse ingredients and styles. Do you have a category i.e. a protein, a starch etc. that you love working with more than others?
"I love steak the most. That's my meal of choice. Beef is my favorite food, but steak is my meal of choice. Filet, New York, or rib steak- it doesn't matter what it is really. I'll cook with it all. Bring me the ingredients and let me play. Whether it's cooked on a grill, smoker, firepit or a stove, I'll cook with it and have fun with it. Food is forever changing. A world of flavors has opened up because of free trade and sharing recipes via social media. You can now find and achieve any flavor you'd like and that is what makes it so much fun.

The one thing I do miss, now that I am little older, is that there was a time when you couldn't buy what you needed in your area. You'd have to go get it whether it was in another state, region, or country. And you'd get one jar or one bottle of something, you would have to cook something special with it, and have to hang on to it. Now you can get anything anywhere. I miss the old world where things were harder to come by, as it made it more challenging. Sweat equity counts for something.

I know you cover a lot of cold-weather tailgating stories, and I wanted to say it doesn't matter what the weather is like. It could be hot and sunny, or freezing cold, snowing and sleeting, or windy and raining. I want to be outdoors, and that is the greatest thing about tailgating. Fans are there to support their team, and no matter what the weather is like, they're going to make a feast and something delicious. That is what I find inspirational. You don't have to be a chef to do something special. That's what I like – using that inspiration to keep doing what I am doing, and showing people how to make things simple and tasty just as easily as I do."
Q. I've eaten with you many times and have had a little window into what you love. But let's say, hypothetically, it's the last tailgate on Earth. What's Ted's quintessential gameday meal?
"It will be hand-held. Knives and forks are not necessary, and I would be definitely be cooking on hardwood charcoal. I'd take a boneless prime rib low 'n' slow early in the morning. I'd shave it very it thin, and pile it high on a very soft roll, say on an egg dough or brioche bun. I'd top it with some caramelized onions and a bit of bacon, some mustard, and some very hot 'make ya cry' horseradish. It would be juicy, so messy that it would ruin your t-shirt. Also, I'd make some fried chicken. First, marinate all thighs and drums with some buttermilk and my bone dust. I'd then roll it in some tapioca flour and fry it up real crisp. Ruin your t-shirt stuff again. Finally, I would plank some Twinkies for dessert. I think it's the perfect tailgate dessert!"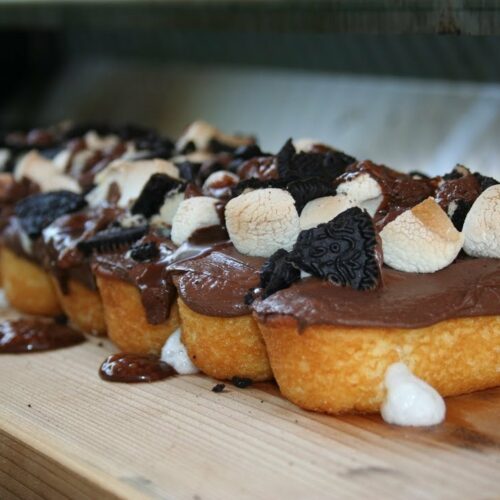 MEET CHEF RAY LAMPE: DR. BBQ
Ray is unmistakable in many circles. If you know anything about American BBQ, you'll know Ray. His dedication to the world of BBQ in America is unmatched and was indirectly cultivated while tailgating with the Chicago Bears. Ray and I have worked together many times, including during the Super Bowl, and he remains as generous with his time as anyone in this industry. Ray was the first BBQ champion on my Sirius XM Tailgate Radio Show, discussing his undertaking of the first ever NFL Gameday Cookbook.
Q. You've made your way into American BBQ as a dynamic public figure and you've seen and done almost everything there is to do with it. The NFL Gameday Cookbook project is obviously a source of pride… but what is your greatest source of pride?
"As BBQ and tailgating do go hand in hand, I feel like I've been part of that growth. 10 to 15 years ago we felt that these industries would grow into something significant. I like to feel like I had a hand in it and was a vital part of its growth. That's what makes me the happiest."
Q. We've always talked about how we have celebrated, in the tailgate industry, the ability for friends and family to "break bread" before a sporting event. With the growing popularity of cooking, grilling, and BBQ in mass media throughout past decade, do you see a similar parallel in the BBQ Industry today?
"We all have to eat! With tailgating, we've brought people that typically haven't been involved in food, into our food culture. Now, you can be an individual who doesn't have the ambition for 'coq au vin', but you may add some wine to some chicken and think you've reinvented something; it's good in its own way. I took a cooking class way back in the 70's, and it was intended specifically for women. Back then, we left class with apple pies, muffins, and pancakes. Cooking is completely different in the present day. What I cook, what I teach people to cook, and what people want me to sample has changed so much, but it's still about that food culture and how it's been taken to another level. It's as much men now, and they're so excited to experiment. And they want you to eat out of hand in a parking lot.
Q. You've cooked through such a diverse bunch of cultures, from BBQ on, and with diverse ingredients and styles. Do you have a category i.e. a protein, a starch etc. that you love to showcase?
"It will have to be BBQ Ribs. They're not necessarily my personal choice, but I choose that because of the reaction you get when you serve someone a really good BBQ Rib. Nothing lights people up like ribs. They just have this thing about them. Anyone you know can tell you where they've had the best ribs they've ever eaten. It might have been on a street corner, a back alley, an uncle's house, or a famous BBQ restaurant. If you're a rib lover, there's always a place in some city you'll drive by, and say to yourself, 'What if they have the best ribs?' If you don't stop, you'll never know. There is no close second for me!"
Q. Give me 3 items that you would love on your ultimate gameday menu, be it a football game or NASCAR race. What's Dr. BBQ's ultimate gameday meal, say at the last tailgate party on Earth?
"One of my favorite things to eat in my hand, and it may seem a little bit simpler, is a good old steak sandwich. Take a thin cut ribeye, season it up with a little garlic and some olive oil, and serve on a toasted garlic Kaiser bun. Top it with some caramelized onions, and include an ice cold beer, and I'd be a happy man!"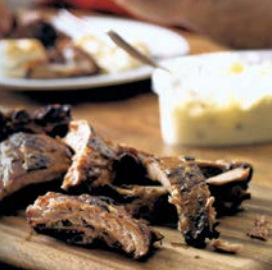 MEET CHEF LINKIE MARAIS: "LIVING LINKIE"
I met this rising star in the culinary world when I was watching the Next Food Network Star one night and was blown away by Linkie, her personality, and obviously her food. So I contacted her. That's it, just made contact. Again, a better person than I would have ever imagined. I discovered her passion for tailgating and homegating through our chat on how she arrived in Mississippi from South Africa, and discovered our great American pastime. Months later, Linkie was my featured chef at last year's Hearth, BBQ, and Patio convention. I keynoted. She cooked. Her food carried the day.
Q. Since you've been a finalist on Food Network Star, your "star" has steadily risen the past year. You are in-demand on so many fronts. A lot has obviously been sprung from that appearance, and now you have yourself involved in a great many projects and media platforms. To this point in your young career, what has been your greatest source of pride?
"I think a source of pride that I have is the fact that we have now shot 17 episodes of 'Living Linkie Style,' which is a lifestyle and cooking show that I host and produce. I am also proud of my relationship recently with Big Green Egg. I have been hired to work with them on their events, the latest being Taste Of Atlanta and the Savannah Food & Wine Festival. Another source of pride is being a part of a new show called Living Light in Rhode Island, where I have become their food expert. The press and TV coverage over the past year has been fun for me, and of course, all of it is a great source of pride."
Q. What did you learn and take from your Food Network experience?
"I think it's 'perseverance!' It's easy to have a dream, and it's harder to achieve those dreams. As an immigrant from another country, I am certain that I am living my American dream. I think that I've also learned patience. You shouldn't ever give up. It doesn't matter how many stones are in your path, you persevere and set your mind to it until you reach that success."
Q. We have always talked about sharing food on gameday and its importance in the sports realm. The popularity of the Food Network and the growth of the foodie culture has fueled our culture of tailgating and homegating. Do you see the parallels of popularity in tailgating and homegating?
"Absolutely! Absolutely! That's what I like about homegating and being part of it. It's not just getting together with friends over football and sports. It's about living life to the fullest, enjoying the company of your sports friends and cheering on your team. It's also about enjoying and experimenting with food while you're doing it. I feel tailgating and homegating has become somewhat of a competition as of late. Fans love to 'fancy it up a bit,' and of course bragging about it. Tailgating and homegating setups can become wars, just like dinner party wars. Now that women are included and targeted, they have become as much of a part of gameday, be it tailgating or homegating, and play an important role. I think I fit into it because it's not just food, it's a lifestyle, and building layers of entertainment has become a focus. Sports and food are like peas and carrots. I can't imagine watching any game without a Scooby snack!"
Q. Is there a protein, starch, or other category of food that you love to work with the most?
"My husband grew up on a lamb farm in South Africa so I'd have to say lamb. We're both carnivores, but he ate lamb for breakfast, lunch, and dinner. Lamb has an earthiness that I love to work with, and it's so easy and fun to work with. When you think of lamb, you may always immediately think of 'lamb chops' or something traditional like that. During the Big Green Egg Celebrity CookOff in Orlando, I developed a cranberry chutney that I paired with the leg of lamb. Since then, it's probably been the most requested recipe that I work with. My husband and I still both love that recipe. People love cranberries because they work with ribeye, London Broil, pork loin, and of course with lamb. Paired with rosemary, it goes perfect with lamb."
Q. In our last tailgate party on Earth, maybe at a Super Bowl where your Pats are playing my Saints, you get to design the perfect meal. What does Linkie Marais have on her gameday menu?
"If we're beginning the tailgate around 8am, we'll start with a Bloody Mary and a breakfast pizza. The pizza has to have smoked sausage, fresh basil, eggs, a sun-dried tomato, pesto and lots of mozzarella cheese of course. Then for lunch, we'll definitely cook some lamb sliders with tzatziki sauce and fresh arugula wrapped in a pita pocket. Let's pair that with a bitter beer of your choice (maybe Pilsner Urquell or a Sam Adams IPA). My favorite ingredients to work with in the fall are apples so let's do a Caramel Apple Crostata. If you can finagle some ice cream into the tailgate, definitely serve it with that. You can cook these on a grill if you can use a grill plate like the one from www.grillinnovations.com. If you like pineapple, grab some brandy and brown sugar and then grill the pineapple and chop it up. From that, make a trifle with some angel food cake and mascarpone cheese. I served this at a women's show recently, and they went bonkers for it. Maybe we'll feature it around Super Bowl."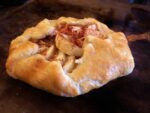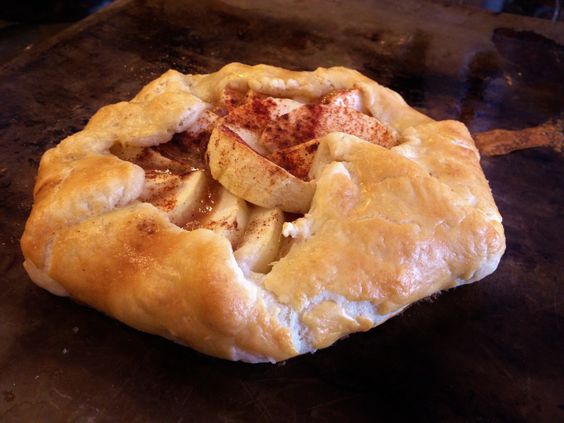 MEET CHEF GARY HOUSE: COOKING EVERYTHING OUTDOORS
Every late fall into winter, I do quite a bit on national radio and TV on cold-weather tailgating. And the past five years, I have increasingly become infatuated with my Dutch oven, especially during late fall and winter. So, when I was in Bass Pro Shop having a chat with a department manager about Dutch oven cookbooks and websites, Gary's name came up. I ran home and watched some of his videos from www. Cooking-Outdoors.com, and was hooked. Gary covers all things grilling and BBQ, and he has a very successful YouTube channel. He's known all over the world. I had a chance to meet Gary at the National Hardware Show in Vegas and found out just how passionate he is about cooking outdoors.
Q. As you've grown in the industry and developed your web and digital platforms, what has been your greatest source of pride?
"I would say there are two greatest avenues of reward and accomplishment. One is my cooking videos, which are distributed worldwide on ITunes and YouTube, and have views in the millions. I get comfort from the comments on the videos and knowing that I have helped people succeed at something that they were uneasy with. I also take pride in my cooking and grilling classes that have empowered people who have previously had a fear of doing it. They walk away feeling confident that they can cook gourmet meals and enjoy doing so."
Q. We have always talked about sharing food on game day and its importance in the sports realm. The popularity of the Food Network and the growth of the foodie culture has fueled our culture of tailgating and homegating. Do you see the parallels of popularity in tailgating and homegating?
"Yes, absolutely. Its very similar to the Dutch Oven Group we've formed in central California. We get together on a regular basis in parks to cook, eat, and sit around and complain about how much we eat. The common denominator is the food. We are there for the love of the food and outdoors. We do not talk politics, religion, race, or even sports. Our gathering is not restricted by any one thing. It seems to be universal, whether it's a conference, convention, Dutch oven cook-off, BBQ championship, or regular gathering. It's about not being bound by conventional boundaries."
Q. You cook all over the map, figuratively and geographically. I want to know if there is a protein, starch, or other type of food that you love to work above all others.
"Believe it or not, with all that I cook, I am a monstrous hamburger fan! It would be my last meal. There's so much versatility with it. You can do plenty with steak, or brisket, but it's pretty narrow in scope with what you can do it with it. Chicken is versatile, but the possibilities are endless with burgers. You could build a castle out of hamburger, and that's where my comfort, joy, and passion are. I love pasta and shellfish, but I would rather doctor up a hamburger or turkey burger that everyone would devour."
Q. It's our last tailgate party on Earth and Gary House gets to design his perfect meal. What's on your gameday menu? Obviously we start with a burger, right?
"I would have a burger. It would be seasonally inclined depending on what ingredients are the freshest. I would definitely have a good craft beer close by to have along with it. I'd pair those items up with some homemade grilled potato salad, while making sure to get some of that charcoal and warmth in there. I'd also add something light, maybe a salad built around the craft beer."
We thank Ted, Ray, Linkie and Gary for spending some time with Inside Tailgating Magazine and for sharing a their succulent gameday recipes. Check out all 4 recipes below! Let us know your favorite or share one of yours in the comments.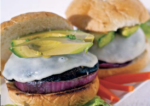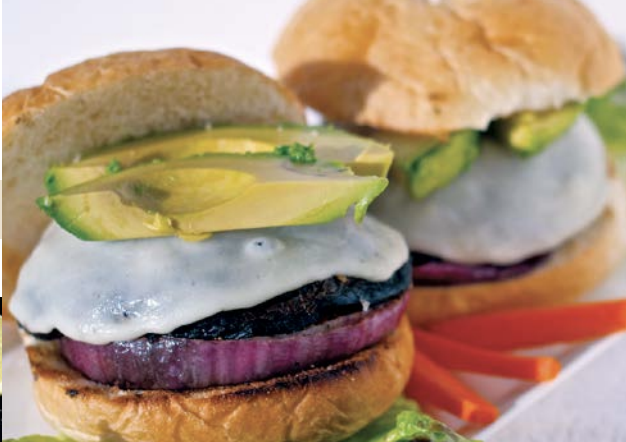 4 Tailgating Pro Recipes
Peach Baby Back Ribs
Ingredients
1/2

cup

of your favorite barbecue rub

1 1/2

cups

peach preserves

1/4

cup

turbinado sugar

6

tablespoons

packed brown sugar

3

full slabs

about 2 pounds each baby back ribs, back membrane
Instructions
Mix the rub and sugar together and sprinkle it on the ribs.

Use about two thirds on the meaty side and one third on the boney side.

Prepare the grill for cooking over indirect low (300°F) heat, using peach wood or a combination of cherry and hickory for flavor.

Cook the ribs until they are nicely caramelized and looking great. This should take about 2 hours.

Remove the ribs to a platter or sheet pan.

Lay out 3 double-thick layers of heavy-duty aluminum foil, each big enough to wrap a whole slab. Transfer each slab of ribs to a piece of foil.

Top each slab with 1/2 cup of the preserves.

Sprinkle 2 tablespoons of brown sugar over each slab.

As you fold each foil into a packet, pour 1/4 cup of the juice in under the ribs. Seal the packets snugly, being careful not to puncture the foil with the rib bones.

Return them to the grill for 45 minutes.

At this point, you could let the ribs cool down to finish later. This is a great way to take the ribs to a game-day party at a friend's house or at the game.
Notes
To reheat them, put the cooked ribs on a direct medium-hot grill. Cook and flip them for a just a few minutes, until they are warm and caramelized.
Portabella Mushroom Burgers
Ingredients
1/4

cup

oil

2

tbsp

Four Seasons bourbon

2

tbs

apple cider vinegar McCormick Grill Mates Spiced Brandy & Herb marinade

4

large portabella mushrooms

stems removed

1

large Wala Wala or sweet onion

sliced thick 4 slices provolone cheese

1

large avocado

sliced

4

hamburger buns
Instructions
Mix together oil, bourbon, cider and seasoning packet.

Clean mushrooms and marinate for 30 minutes.

Cut your onion to the same thickness (or less) than your Portabella Mushroom, one per burger. Pre-heat your grill for direct heat grilling.

Drain mushrooms and place mushrooms and onion slices on grill.

Grill on one side for 3 – 4 minutes and then flip. Watch out for flare-ups! The brandy in the marinade will catch on fire but burns off very quickly.

Add slice of Provolone cheese to each mushroom to melt.

Toast hamburger buns.

Top it all off with some fresh sliced avocado and you are ready to devour this tasty morsel!
Caramel Apple Crostata
Ingredients
2

apples

1

can sweetened condensed milk

1

cup

all purpose flour

1 ½

sticks unsalted butter

½

tsp.

salt

½

tsp.

granulated sugar

3-4

tsp.

cold water

1

egg

1

tsp.

water
Instructions
Remove paper wrapping from sweetened condensed milk and place in a medium pot.

Fill with water until the water covers the can very well.

Boil for 3 hours, only flipping the can once.

Cool very well.

In a food processor, combine flour, butter, sugar, salt and cold water.

Pulse until the dough comes together in a loose ball.

Remove dough from food processor and wrap in plastic wrap. Refrigerate for 1 hour or overnight.

Preheat oven to 350 F or if you are planning on baking it on the grill using a grill plate, heat the grill to 350-400 F.

Core and slice apples and set aside.

Sprinkle flour on a rolling surface and roll dough out until about ¼ inch thick.

Take half of the can of sweetened condensed milk (it will be a thick caramel when opened) and spread into a small circle on top of dough, leaving about 2-3 inches of dough on the sides.

Place apples on top of caramel fanning them into the center. Fold edges of dough over apples.

Whisk together an egg and water, making an egg wash, and then brush the sides of dough.

Bake for 30-40 minutes or until the crust is nice and golden.
Planked Twinkies
Ingredients
1

regular cedar plank

soaked in water for one hour

4

packages Twinkies

2 per package

¾

cup

Nutella

chocolate hazelnut spread

½

cup

mini marshmallows

6

Oreo cookies

smashed into chunks

¼

cup

Skor pieces
Instructions
Preheat grill to medium low approximately 300 degrees F.

Arrange the Twinkies on a plank.

Slather the top of the Twinkies evenly with Nutella.

Sprinkle with mini marshmallow, Oreo chunks and Skor caramel pieces

Place on grill and close lid

Allow Twinkies to heat and smoke slowly for 15 minutes or until marshmallows have softened and are golden brown as well as all is hot and gooey.

Remove from grill.

Serve immediately with a big glass of milk.
Get more yummy recipes HERE. Share your tips and recipes below and make sure to tag us on social media!