The 2022 PGA Championship is scheduled for May 19. Played at the famous Southern Hills Country Club in Tulsa, Oklahoma, the best golfers in the world will square off for a staggering $3.6M purse. The course is a challenging 7,481 yards at a par 71. Last year, Phil Mickelson won. It was his second PGA championship just two strokes ahead of Brooks Koepka and Louis Oosthuizen. Will Mickelson keep his title this year or will one of the two runners up take it? More importantly, could you or your homegating crew win the PGA championship?
Why not test it out with a fun backyard golf game while you are watching the tournament. Here are some of our favorite golf-themed backyard games that can test everything from your put to your chipping ability to your drive. Grab these tailgate accessories and see how you'd rank against the pros with these ten backyard golf games.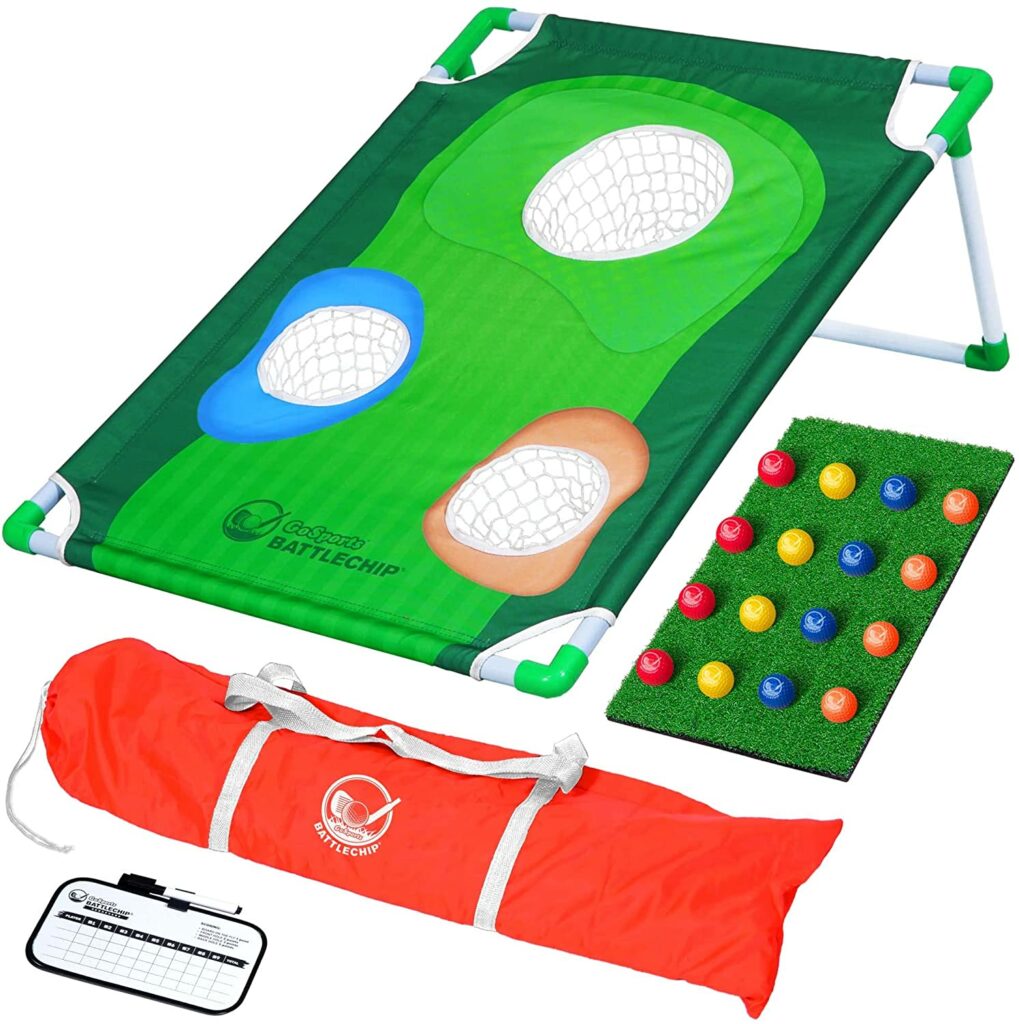 There's probably no more famous tailgating game than cornhole. Go Sports has taken cornhole to the next level with chip golf cornhole. This game is set up and played just like you would cornhole. However, instead of tossing bean bags, you'll try to chip your golf ball into the holes. You can play one-on-one or in teams, just like you can with cornhole. It's also a fun game to have around to practice your chipping before you hit the green.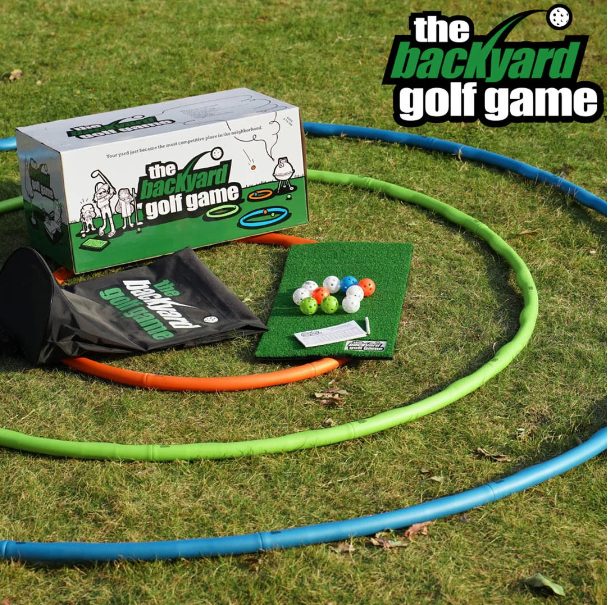 The Backyard Golf Game tests your chipping accuracy. Three concentric circles are placed on the ground. Each player chooses a color and tries to hit their balls into the rings. Each ring has a different score and the player with the highest score wins. This game is very easy to set up and is designed for four players. However, you can play one-on-one or in teams depending on how many people you have to play the game.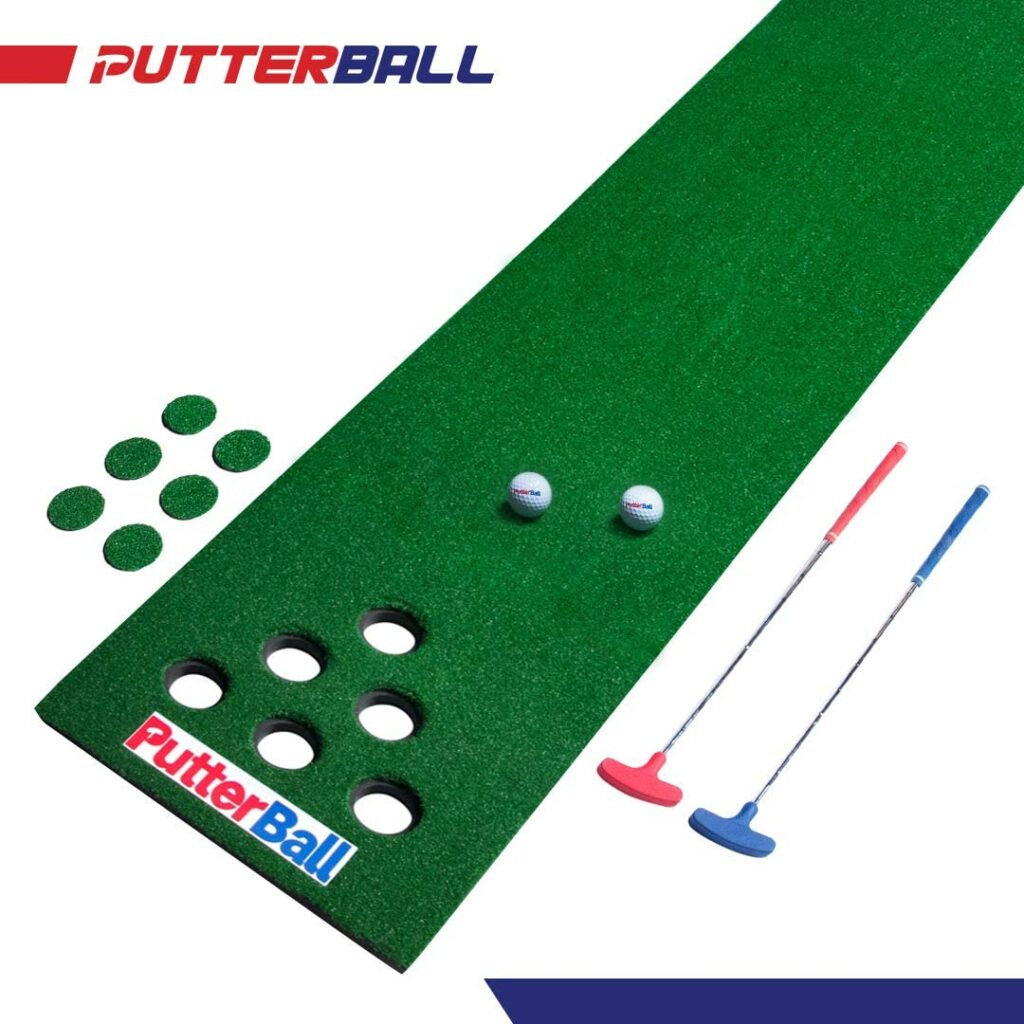 Putterball is a game to test your putting skill and accuracy. On each side of the green are six holes. Players will face off trying to get their balls in each hole. The person who gets their ball in each hole wins. What makes this game a perfect option for backyard tailgating is it is the golf version of beer pong. Instead of ping pong balls and a tennis table, you use golf balls and a putting green. We'll let you determine the rules of the drinking game you play.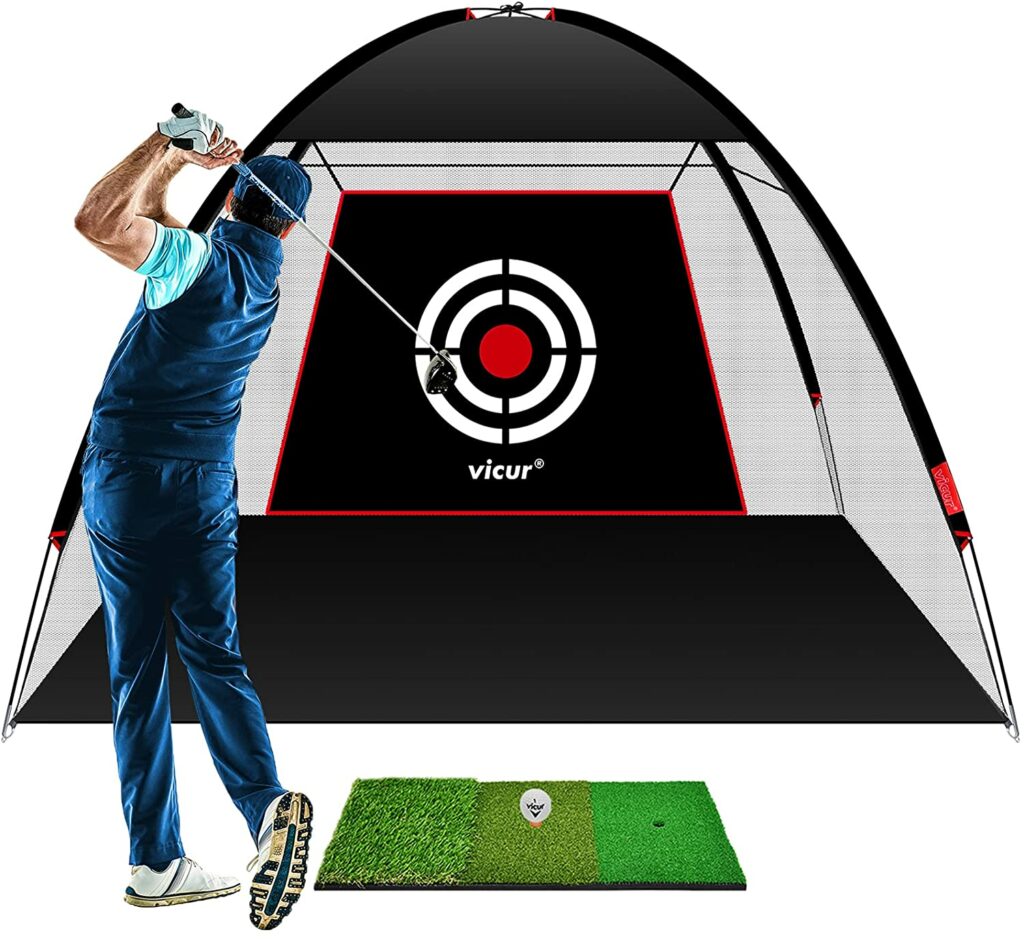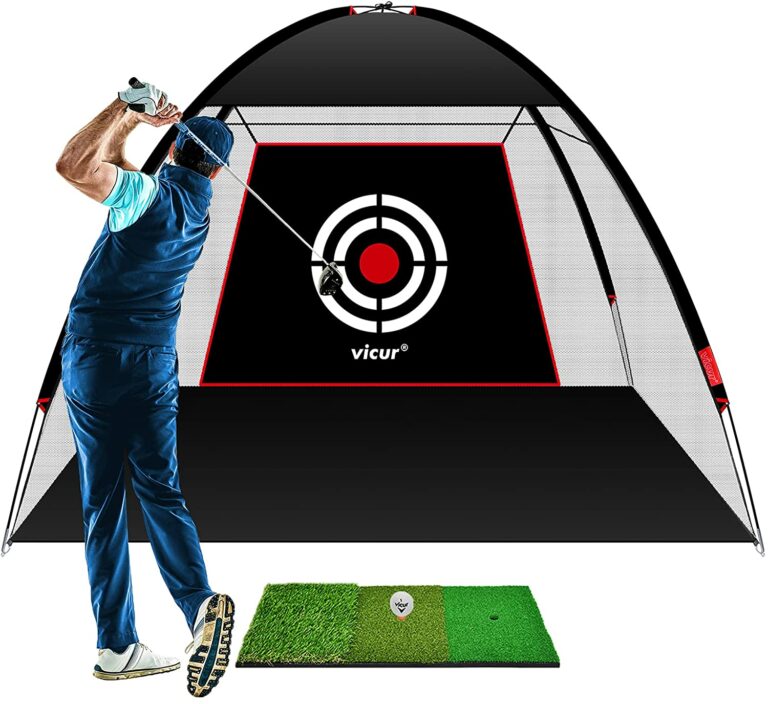 The Golf Practice Net is a very versatile option because it will work with your other tailgate accessories. The net is designed to help practice driving, but it has a target that allows for competition. You can see who has the furthest and most accurate drive. The net is also great for catching footballs in the Fall, so it's a great option for backyard play.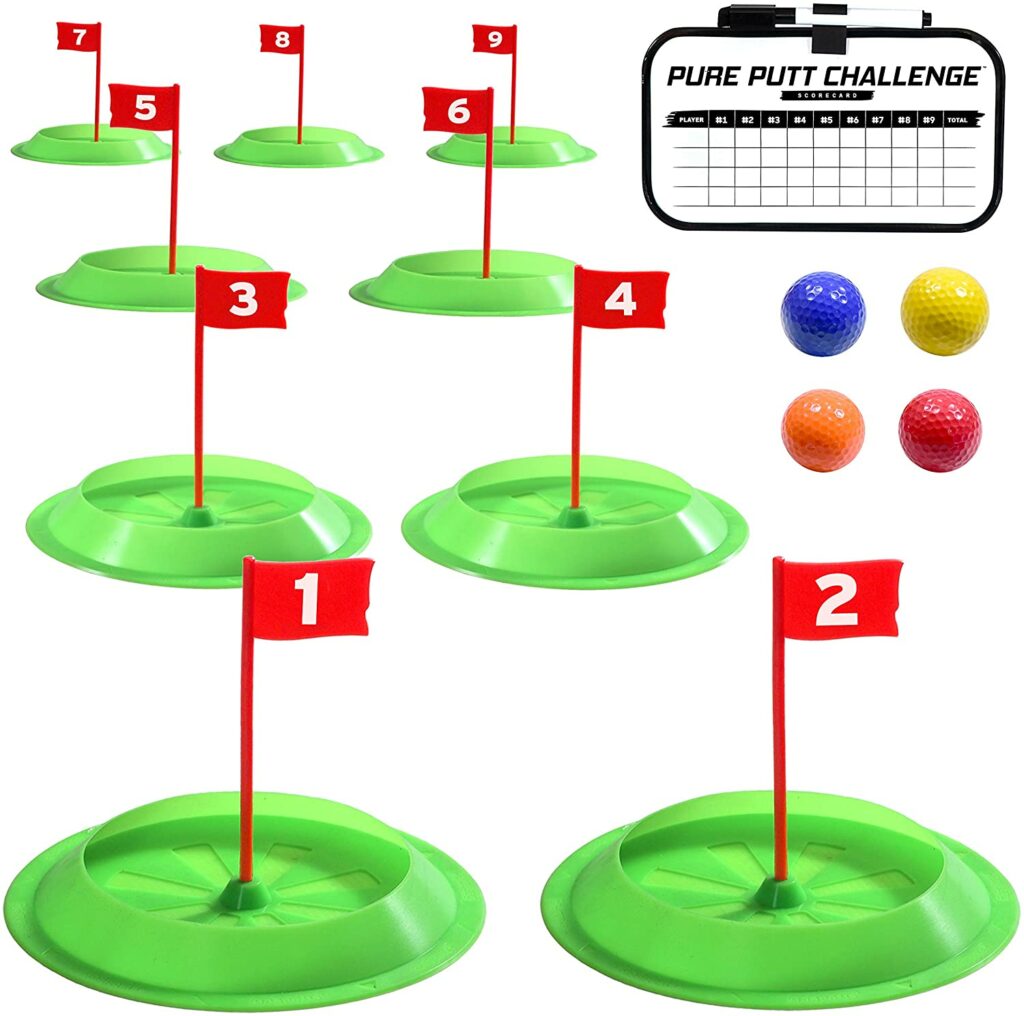 Another game to test your putting skills, Pure Putt is a mini-golf game complete with clubs, balls, and holes. You can use this to design your own backyard minigolf course. You can make each hole as easy or as difficult as you want. The course you design is completely up to your imagination. This is an especially fun option for family tailgating because kids love it.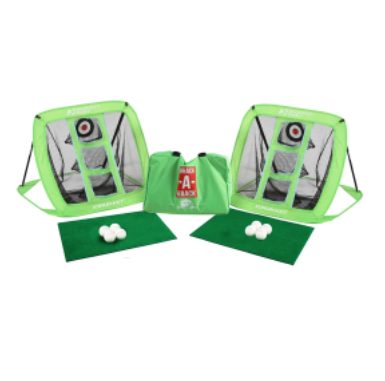 WHACK-A-HAACK is a great option for all your tailgating needs. It's a very portable game that can be set up easily at the stadium. The board contains three different holes, each with a different points rating. Players take turns chipping the balls into the opposing holes. Whoever gets the most points wins. It's fun to play on teams and as individuals and it's especially fun to play after a few beers.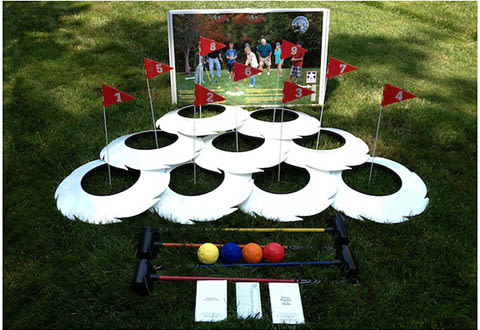 Golf meets cricket in this Yard Golf Game. Available in 3-hole, 6-hole, and 9-hole sets, the Yard Golf game can be customized to the size of your backyard. The game is set up like a mini-golf course. Players use mallets to hit oversized golf balls into the hole. If you like something a little more challenging, this is the game for you. You can read all the rules here to see if it's a great fit for your tailgating crew.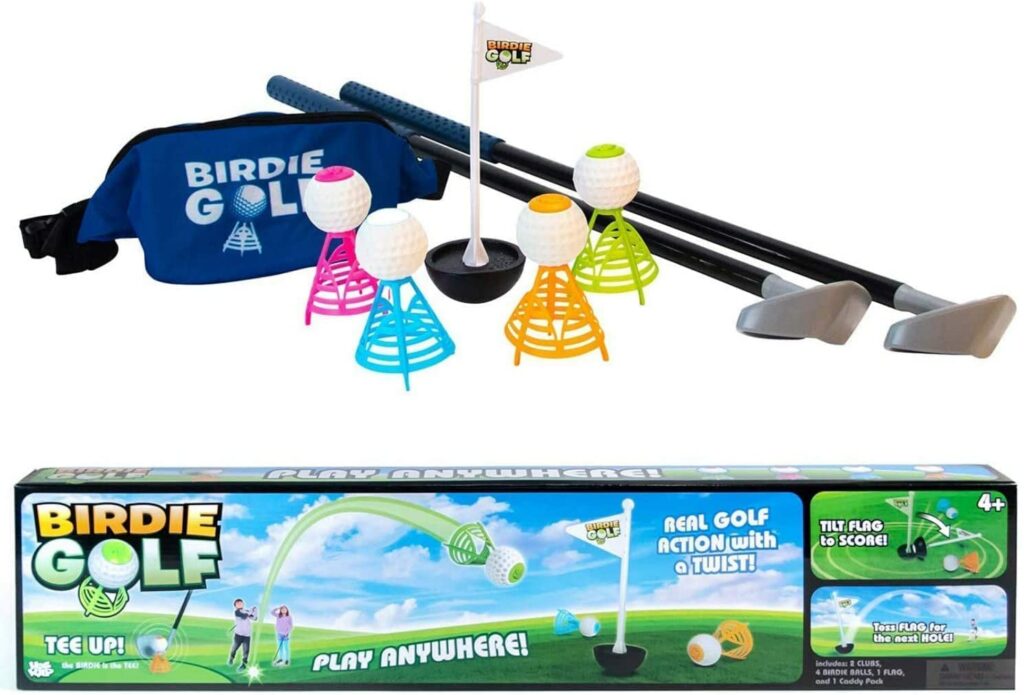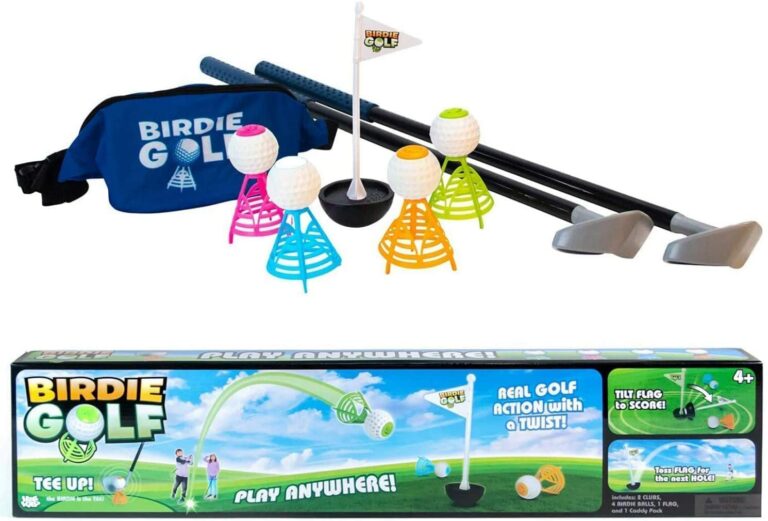 Birdie golf offers more than just a clever play on words. It's a challenging game that can be customized to any skill level. Instead of using standard golf balls, you use golf balls attached to a birdie. The goal is to make a birdie ball in the hole. The hole can be positioned close for new players and children and far for skilled golf players.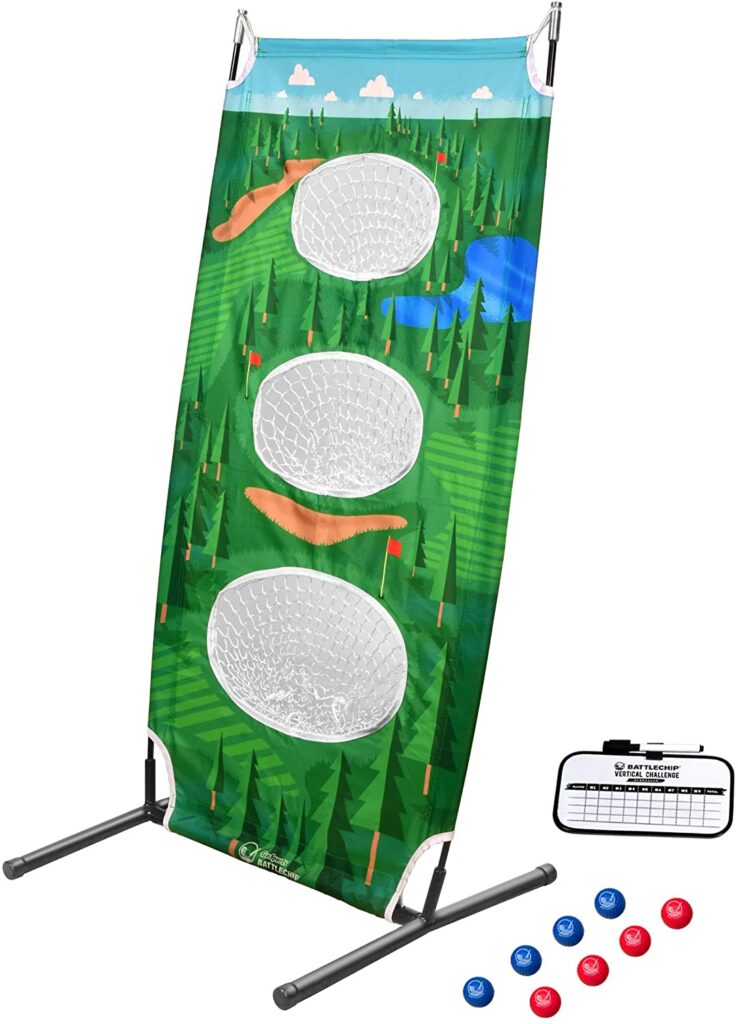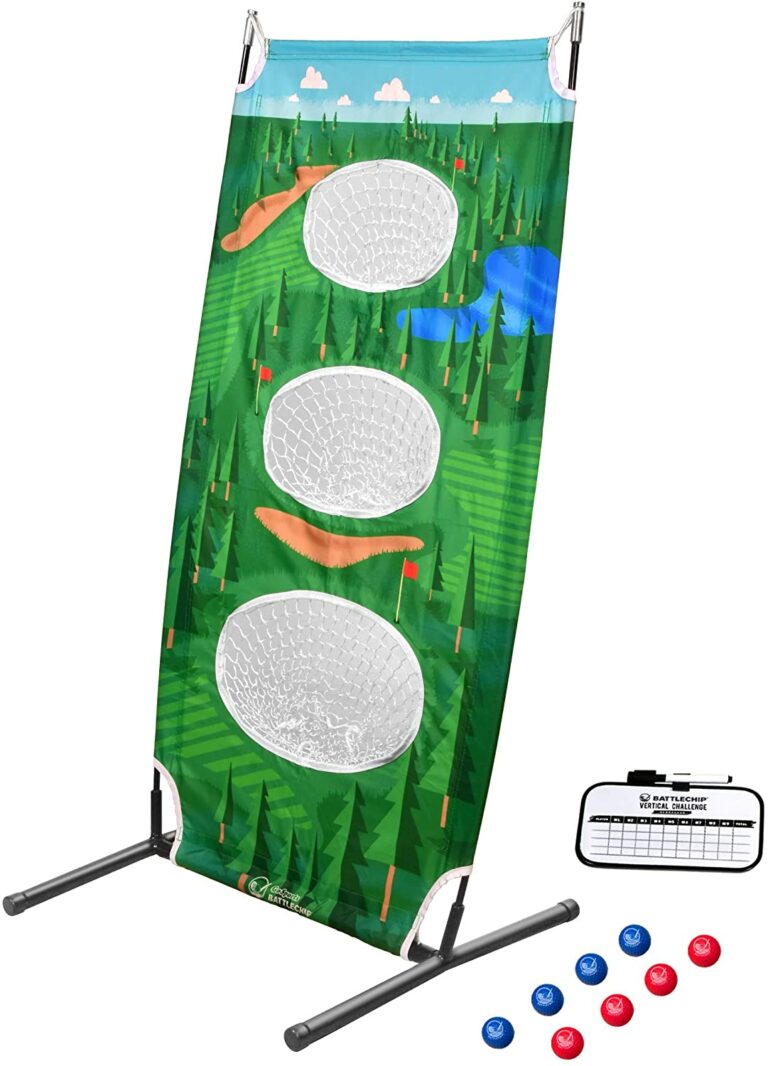 Once you've mastered Battle Chip from GoSports, it's time to get Battle Chip Vertical Challenge. Played just like the original, this version ups the stakes by going vertical. The shots are harder, higher, and more satisfying to make. This is also a great game all-around to help you practice your chipping skills before you hit the links. When you're ready, level up!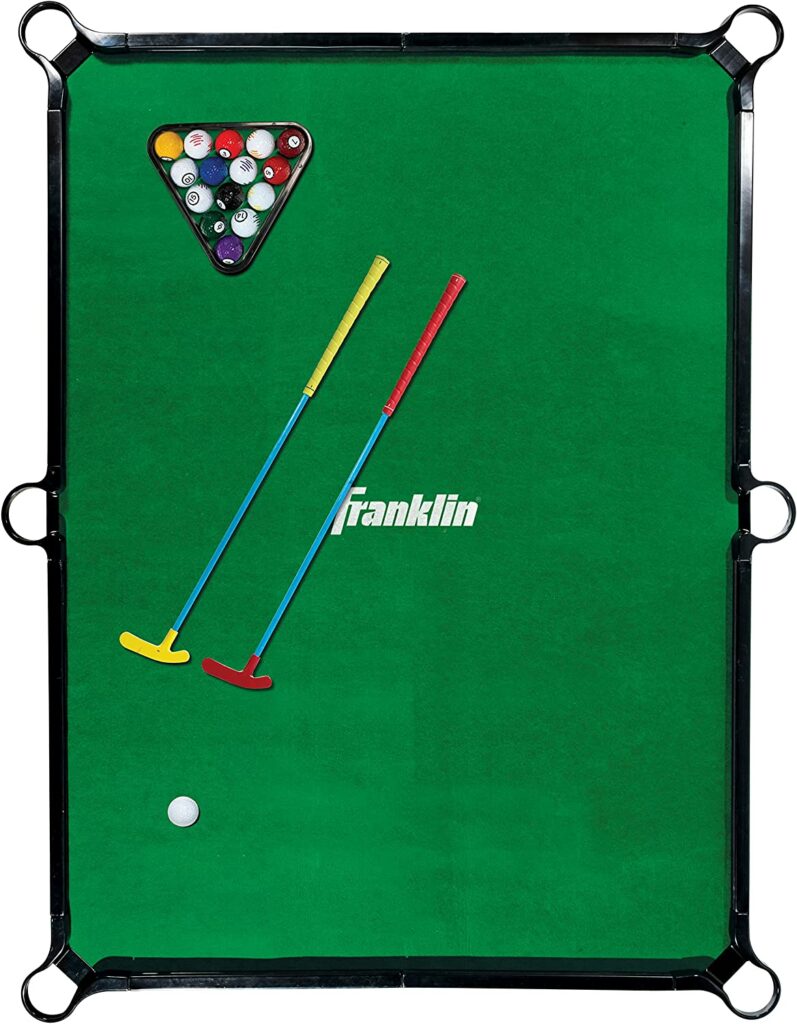 Do you love billiards? Do you love golf? This game combines the two. You play it just like you play billiards, but instead, you play with golf clubs and balls. The setup is easy. You just lay down the mat, give each player a club, and start shooting. You can play one-on-one or in teams depending on how many players you have. This is a great tailgating game for testing your putting accuracy.
These golf-themed backyard tailgating games will determine who in your crew could win the PGA Championship. For more games and tailgate accessories, be sure to follow us on Facebook, Twitter, Instagram and check out our Amazon Storefront. We have a ton of ideas for tailgate fun including reviews of tailgate accessories, gear, and games. Good luck and we hope you make under par!