Last Updated on 08/18/2021 by Inside Tailgating
We interrupt all the talk about sports – since we're looking for new excitement after the Super Bowl anyway – to bring you the latest news about tailgating of a different sort: for Jimmy Buffett shows! What says tailgating better than tiki bars and tequila?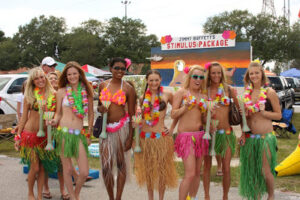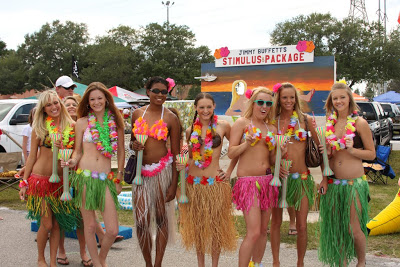 Some of the most colorful and happenin' tailgating around the country goes on at Buffett shows, even places that don't normally allow it. That's what the officials at Volvo Stadium in Daniel Island, S.C. were faced with, before announcing Friday that they would allow tailgating to some 250 guests willing to pay $25 for VIP parking when Buffett comes to the Charleston area on Thursday, May 11, according to the ABC affiliate WCIV.
It's Buffett's only show in the Carolinas in his "I Don't Know" tour of 2017. So you're going to have the most eager 250 tailgaters in the Lowcountry in one lot? Is there going to be a bigger tailgating party in 2017? We don't know! Somebody send us some photos.