Last Updated on 07/08/2021 by Inside Tailgating
Ever since we featured the "Tailgate Guys" in Inside Tailgating magazine last fall, we've kept a close eye on the growth of the turnkey-tailgating masters. It's safe to say at this point, it's exponential. The Auburn, Ala.-based hospitality gurus, who built their business on college football, have now moved into the NFL realm. This spring and summer the Tailgate Guys have added six NFL teams to their tailgating docket and that includes pre-game partying powerhouses like Buffalo and Pittsburgh.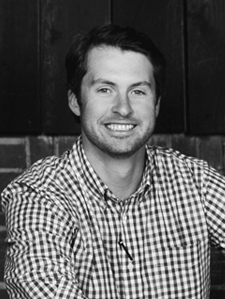 "Personally, I love what I observed from Bills fans and can't wait to experience a Buffalo gameday firsthand," Tailgate Guys President and CEO Parkey Duffey told the Buffalo Bills' official website. "There is zero doubt that they know how to have a good time up there and we look forward to bringing our streamlined system to Bills home games to further enhance the scene."
The Tailgate Guys base their business on eliminating the hassle of setting up and taking down tailgate setups by providing everything from tents, tables, and chairs, to TVs and couches in a reserved area. They cater as well. Their packages range from several hundred dollars to several thousand.
The Tailgate Guys made their first foray into the NFL with the Houston Texans, which makes sense given their ties to college football in the state of Texas. The Tailgate Guys already serve Texas A & M, the University of Texas, and TCU. They have also partnered with the Texas Rangers, their first team in Major League Baseball. After inking the Texans, the Tailgate Guys have added the Bills, Steelers, Los Angeles Rams, Atlanta Falcons and Jacksonville Jaguars.Expect many more teams in the NFL to follow suit.
The Tailgate Guys already has a foothold in the SEC where they've teamed up with tailgating powerhouses Alabama, Auburn and Florida. They are up to 24 Division I schools now including recent additions Michigan, Southern Cal and Oklahoma State.
[youtube https://www.youtube.com/watch?v=NlbGqZglCUE&w=560&h=315]