Last Updated on 07/08/2021 by Inside Tailgating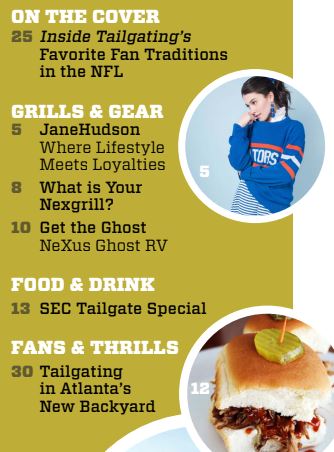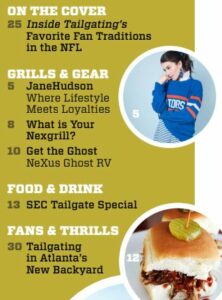 Just when football season is revving up and you are starting to hit your tailgating stride, we've got the fall edition of Inside Tailgating ready for your perusal. It's free when you sign up with us!
Check out our fall cover story on the best fan traditions in the NFL, learn about the latest trends in fall tailgating fashion in a Q and A with the founder of JaneHudson, read up on the new Atlanta Falcons tailgating venue on an 11-acre greenspace, and plan ahead for upcoming tailgates with these delicious recipes inspired by all 14 SEC schools. We've got that and so much more.
Click here for your preview and free access to the full magazine.