Last Updated on 04/14/2021 by Inside Tailgating
When I say "all girls love an accent," I'm not talking about a slow southern drawl that accompanies most tailgate spreads. Instead, I'm referring to the ultimate life source to any good outfit…ACCESSORIES! Since football season brings out the best in everyone's wardrobe, let's take a look at why it's all in the details and what makes tailgating accessories and accents an important part of the gameday experience.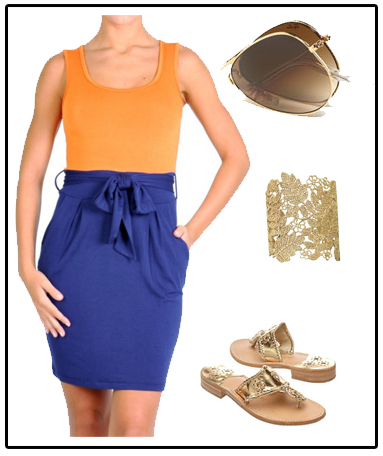 The finishing touches to any perfectly planned game day ensemble aren't just the accessories that accompany it, but also how you wear them. Necklaces can add a statement to a shirt that was otherwise underwhelming. The perfect purse can literally carry your life, while also carrying a boring look. Boots and scarves add pizzazz to… just about everything. I could go on forever, but I digress. Instead of boring you with accessory information, like the many ways you can wear a pashmina (I googled 20), I would like to share a few game day styling tips & trends.
Comfort is Key– That strapless dress with boning in the top seemed like a good idea while sipping on morning mimosas. Will you be feeling the same way in the final minutes of the fourth? Tailgating is not for the faint of heart, and fainting due to lack of oxygen is not becoming. I suggest a simple jersey dress paired with jacks and a coordinating cuff bracelet. You'll be able to breathe, which is nice!
Rule of Two– Should you wear the earrings, necklace, and bracelet? Pick two and avoid the pitfalls of over accessorizing. First, assess the game day situation. Then, accessorize accordingly. Scorching Season Opener? You're outfit will be a winner with a statement necklace that is perfectly paired with a few team inspired bangles. Cool Fall Game? Opt for a scarf with drop earrings for added flair.
Purses that POP- Football is a game of many color combinations, and some of those combinations don't seamlessly coordinate. One of my favorite additions to any outfit is a purse with a pop of color. Are your team colors black and yellow? Put together a black outfit and then make it pop with a yellow purse. At the moment, I'm in love with JPK Handbags. They come in about every color and are extremely durable. JPK is the perfect purse for an all day tailgating extravaganza.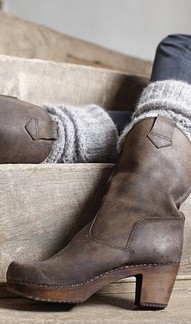 Boots without the Fur- If you've been to a fall tailgate then you know that boots are essential. Heading into bowl season our amazing fall weather has turned into a miserably cold winter. Don't let it affect your outfit selection! Stay warm while looking cute by accessorizing your boots with boot socks. These socks are an easy to find and inexpensive addition to your winter wardrobe.
These are just a few of the things to keep in mind for you ladies while you are picking out the perfect gameday outfit! You should definitely check out some other awesome and CUTE gameday outfits at my site TailgateQueen.com!