Last Updated on 01/05/2022 by Inside Tailgating
Every year the best university baseball teams meet up in Omaha for the College World Series. This week and a half long event is one of the most fun sports events to tailgate. There's a large parking area at the TD Ameritrade park and you get to meet sports fans from all over the country. Even though many of us will not be traveling this year and still looking at homegating, the College World Series is a do not miss event in sports. Whether you are tailgating or homegating, here is one tailgating idea that is bound to make the College World Series more fun for your team. That is with a bracket!
What Is A Bracket?
Now, many sports fans know how a bracket works, but for those who are new a bracket is a great way to have your own competition between friends. A bracket is a way that you and your friends can bet on which teams you think will make it through each round of the tournament.
You start a bracket by choosing the team from each head to head game you think is most likely to win. You will continue advancing through the bracket until either all your teams are eliminated or your team wins. There are many ways to spice up a bracket by adding prizes. You can have prizes for each tournament round, specific achievements, or for the full game.
Design Your Bracket Board
One of the great tailgating ideas with running a bracket is to design the board ahead of time. You can either design your own or purchase a premade bracket. A great option if you want to purchase one is the Sports Tournament Bracket. It has 64 slots, so it is great for the College World Series.
You can also design your own bracket. You can make a digital one that you can project on your tv or draw one out on a posterboard. You can write the teams names in as you go or you can do something really creative like use team decal stickers.
Fill In Your Bracket
Next you will want to fill in your bracket with the teams that are playing. You will find the schedule on the NCAA.com website here. The website is a great resource for running a bracket. They have tons of information about the tournament, teams, and some helpful resources. If this is your first time running a bracket on the College World Series, we recommend this article "How the College World Series Works" to get you started. You can also get a close up of the bracket here.
Next Pick Your Teams
Next you'll want to give a copy of the bracket to each of your friends. You will then have them pick out their teams. Now you can do this one of two ways. The first way is you can run it where they predict the entire game. This is a great option for people who follow college baseball closely to see who they choose to be the winners in each round. If you choose this way, you'll have them fill out the entire bracket through the championship game.
Another option is to have them choose the winners from each game by circling them. Once the first round of games is played and the winners decided, you can then have everyone circle the next round and continue until the final game. This is a great option for players who are a little less knowledgeable to have a chance at winning. Once everyone decides their teams, you will collect the brackets.
Share The Picks
Once you have collected the brackets, you will share everyone's picks. This is a really fun part of the bracket because everyone discusses why they made the choices they did. We recommend getting together with your friends to discuss beers and snacks. Once everyone's shared your picks, you will determine the prizes.
Now this also can be really fun because you can make the prizes very personal like the loser has to mow the winner's lawn or something everyone will like by everyone going in on a team jersey they winner will receive. Get creative on the prizes and don't forget to have prizes for the losers too.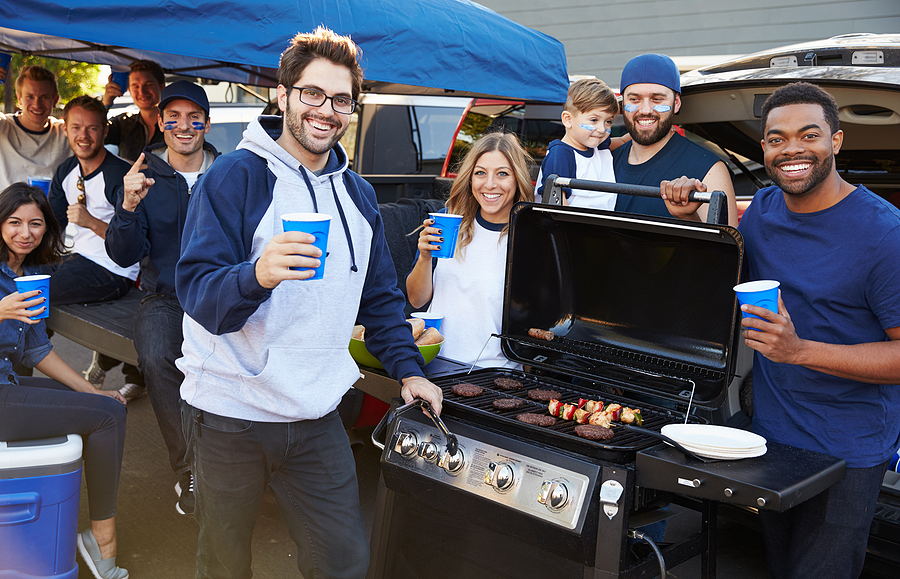 Host A Tailgate
Now that you have everything set up to run your CWS bracket, you can begin planning your tailgate. There are tons of great tailgating ideas for when you're running a bracket. You'll definitely need to start with all the standard tailgating ideas like great food, refreshing drinks, and some festive decorations.
Make sure that you display the bracket at your tailgate so everyone can track their progress. You can also do things like run a "brew bracket" where you and your guest try different beers and vote to determine the winner. You could also get a Pitch Challenge game and run a bracket of players among your friends. Whatever games you choose while running your bracket, everyone will have a fun time competing with each other while watching all games.
Tracking The Games
As the games kick off, your role as bracket host is to make sure that all the brackets are being correctly tracked. So as each game ends, you'll want to mark it on the board. You'll want to track who's teams are moving forward and who is dropping off the board. If you can't get together for every game, just make sure to keep up with the games and let everyone playing know how they are doing. A great idea is to include information about each game so that newbies can learn a little bit about each team so that they can have more insight on who to pick next or what teams to watch for picks next year.
Running a bracket is a fun and easy way to add more fun to the CWS. It's a great chance for your friends to bond and for everyone to get a little more invested in each game. If you're a seasoned tailgater that hosts a bracket each year, we'd love to hear more about your tailgating ideas in the comments or tag us on social.
For more tailgating game ideas, be sure to follow us on Facebook, Twitter, and Instagram.