Cruising the parking lots at last weekend's Carolina Panthers home opener against the 49ers at Bank of America Stadium, I got a glimpse of some pretty innovative tailgating vehicles – whether it was the "Panther Party" going on from the back of an converted ambulance painted Panther blue or the tailgating taxi I saw. Who needs a yellow cab? Electric blue is the way to go. It got me to thinking about just how many crazy and innovative tailgating vehicles there are cruising lots around the country. So this week's Top 5 list is all about the coolest sets of wheels.
5. The standard school bus. Who needs an RV when you can reminisce about grade school while chowing on chicken in the back of a converted school bus? No AC needed. That would ruin the effect. Bonus points to those who add a sun porch like this one for some Texas A & M fans.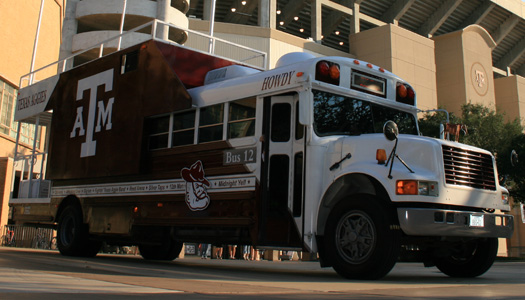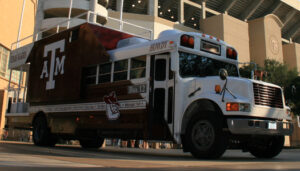 4. Ambulance. Kudos to the Carolina Panthers fans who planted this seed in my head. But for the sake of geographic variety, I'm going to feature this sweet ride from some Green Bay Packers fans, complete with hitch-mounted Weber grill.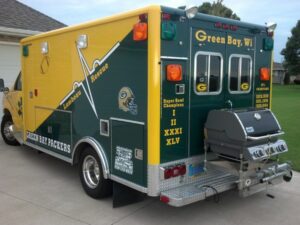 3. Firetruck. For the 3-year-old kid in all of us, this Denver Broncos fan and Fort Collins firefighter captured our fascination with firetrucks while giving his buddies in Denver the coolest tailgate hangout around. The only downside? He isn't driving it to the Southeast and hosing down all the football fans still waiting for fall to arrive. It's hot!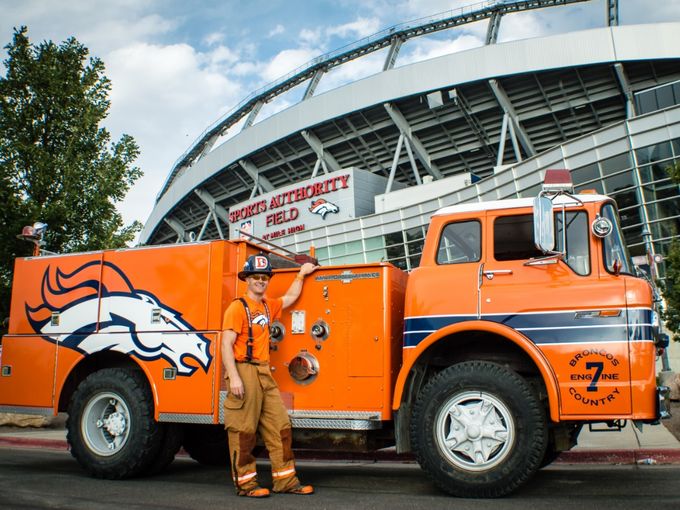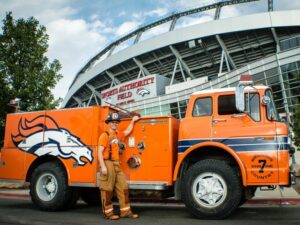 2. Caboose. Sorry, Clemson, this list would not be complete without mention of the South Carolina Cockaboose phenomenon, the brainchild of developer Ed Robinsonwho converted two dozen cabooses into tailgating lore back in 1990.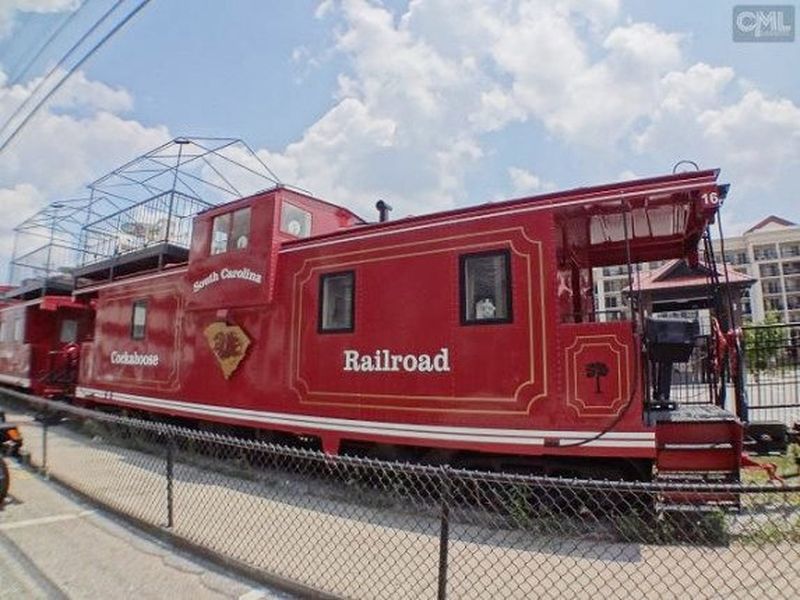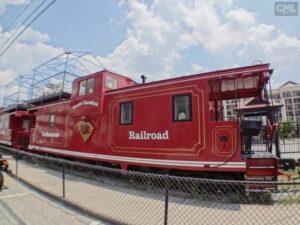 1. Hearse. Sure it's morbid, and a little creepy, but if you can pull off driving a hearse into your team's tailgating lot, ala Ecto-1 from the movie Ghostbusters, you've got some serious personality. That goes for you too, John Snipes, the University of North Carolina fan who drove the UNC "Heelraiser."