The holiday season has finally arrived! If you're planning to host some football homegates or holiday parties, you'll need something tasty to serve. Seasonal beers are a great option. They bring the flavors of the season while offering a fun experience for your guests. Every year the best breweries in and out of the country offer limited runs of seasonal beers. To help you pick which ones to serve, here are some of our favorites coming out this year. No matter if you love a light hefeweizen or a dark stout, we've got beers you and your home gate guests will love.
Holiday Ales To Try
Ales are a traditional type of beer that has been a favorite since the Medieval era. Ales were initially invested in England but have become a staple beer around the world. They are a fermented malt beverage. They are full-bodied and can be a bit bitter. They are brewed with water, malt, and yeast. Some breweries add hops, gruit, or herbs to flavor them. Ales are fermented at a higher temperature than other beer varieties. Common ales include brown ales, amber ales, and pale ales.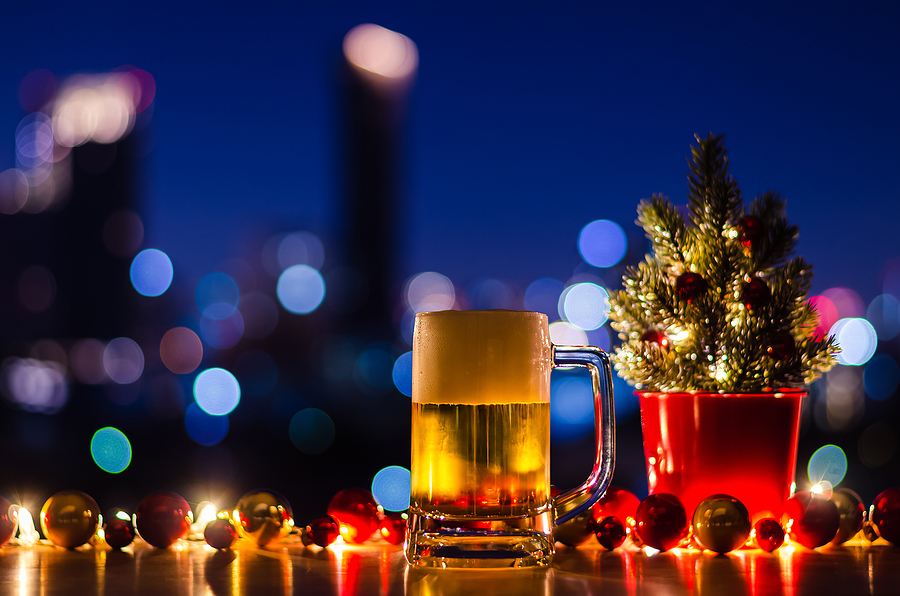 Ales are an ideal base for seasonal flavorings. They are pretty neutral in flavor. They take on the characteristics of the added flavorings like herbs, fruits, and spices. Here are some of our favorite holiday ales to try this year:
● Thirsty Dog 12 Dogs Of Christmas
Holiday IPAs You'll Love
IPA stands for Indian Pale Ale. It's an extremely popular type of pale ale, so it gets its own separate category here. Made similarly to a traditional English ale, IPAs originate from India. The light flavor was loved for being refreshing in the warmer climate. IPAs are extremely popular in the United States because they pair beautifully with the flavor of American hops. With the addition of hops, IPAs can have bitter, floral, and earthy notes.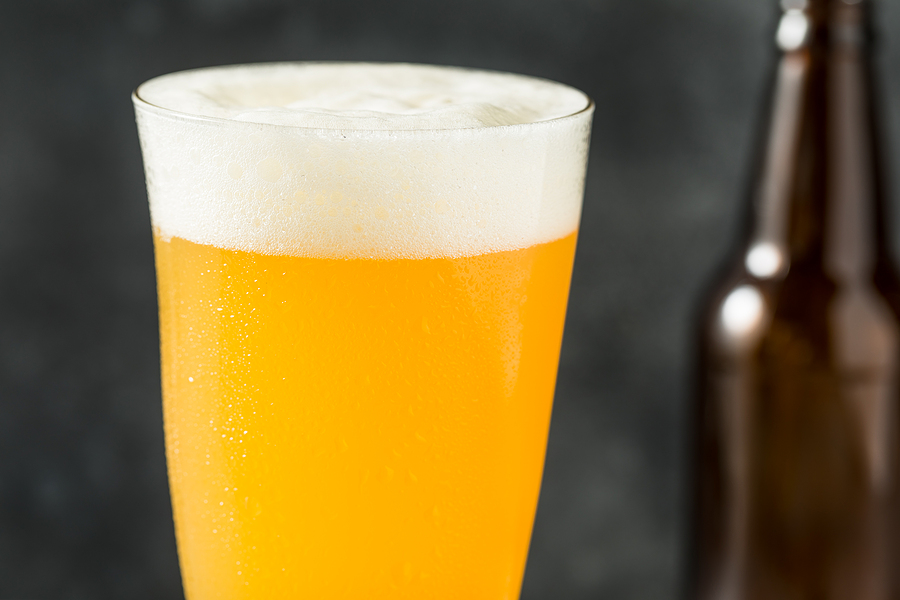 IPAs are also available in a variety of styles including Black IPAs, Brut IPAs, and Double IPAs. Like other ales, IPAs are a wonderful neutral base to layer different flavors. They make wonderful additions to any homegate bar spread. Here are some of our favorite hold IPAs to serve at your homegate:
● Sierra Nevada Holiday Haze IPA
● Peak Organic Brewing Winter IPA
Lagers You'll Love This Season
Another popular form of beer are lagers. Unlike ales, lagers are brewed at cooler temperatures. Originally invented in Germany, lager means "storage." This is because lagers are usually stored to improve the flavors with age. In the past, they were stored in cool mountain caves. Lagers are known as bottom-fermented beers. This is because of the added yeast settling on the bottom of the fermentation barrel. Thus they can withstand a longer aging process, creating a wide and tasty variety of flavors.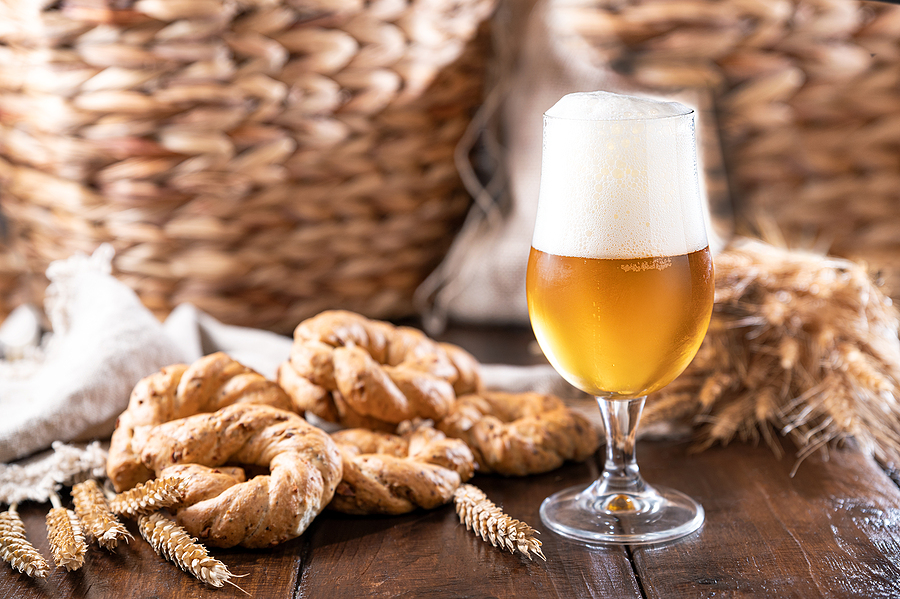 Popular lagers include pilsners, helles, and bocks. They offer a crisp and refreshing taste that is milder than other beers. They also contain a lower alcohol content, making them a great option to serve at parties. Here are some of the holiday lagers we recommend serving at your homegate.
● Warped Wing Holiday Special Lager
● Lakefront Brewery Holiday Spice Lager
Holiday Stouts Perfect For Cold Days
Winter is the perfect time for a heavy, darker beer like a stout. Stouts are thick and creamy and some can even be served at room temperature. Stouts are often considered a type of ale because they are top-fermented like ales. They date back to the 1600s and were invented like a lot of beers in the United Kingdom. The most popular stout is Guinness, which was invented by Arthur Guinness at the St. James Gate Brewery. It used a black patent malt to achieve its rich dark flavor.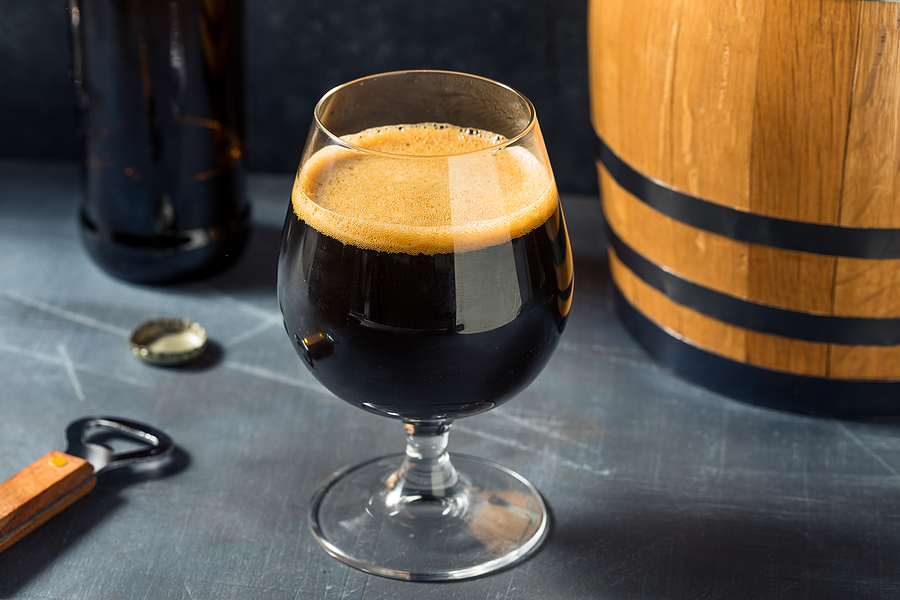 Stouts come in a wide range of varieties including oatmeal stouts, milk stouts, and imperial stouts. Oatmeal stouts are made with oats. Milk stouts are made with lactose from milk. Imperial Stouts originate in Russia and tend to have a very high ABV. Here are some stouts we recommend serving at your holiday homegate this winter:
Sours That Will Sweeten Your Holidays
Sour beers are not for everyone. A lot of people do not find them enjoyable. So if you plan to serve them at your homegate, make sure to have a backup. However, people who love sour beers, really love them. Sour beer gets its name from the sour and tart flavors. Sour beers are brewed very differently than other beer varieties. They are made with the intrusion of wild yeast and bacteria. They sometimes use specific bacteria to create a sour flavor. Other times, they add fruits that can increase the citric acid which makes them sourer. Sour beers originate in Belgium and are a newer beer, dating back to the early 1900s.
Popular sour beers include lambics, gueuze, and gose. Sour beers are available in a wide variety of fruit flavors and can also be spiced. Sour beers can also take on notes of red wine, especially the European varieties. Sours do often have a higher ABV, so be careful. Here are some sours we recommend for your holiday homegate.
● Barrel House Z Nessie Mulled Cranberry Sour
● Brix City Blue Christmas Sour Beer
These tasty seasonal beers are perfect for your holiday homegate. Whether you love an ale, a stout, or a sour, you'll find something you love.
For more craft beer recommendations, be sure to follow us on Facebook, Twitter, and Instagram.
Let us know in the comments what holiday beer you're most excited about trying!