What better way to get your tastebuds tingling before kickoff than a spicy dip? No matter what you choose for your dipper—tortilla chips, scoops, celery or the classic ruffle—just make sure you don't double dip with any of our top 3 spicy dips.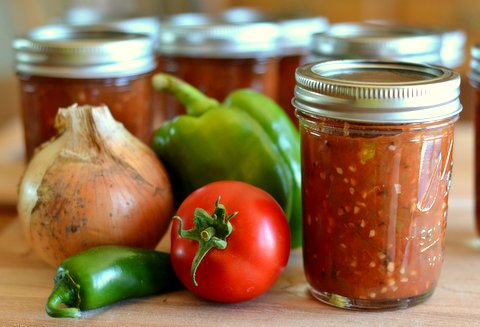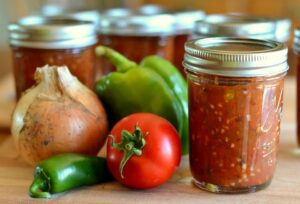 3. Spicy salsa
You can't go wrong with salsa. But make sure your salsa is packing enough heat. One of our favorites is Green Mountain Gringo Hot Salsa, made right up the road from our home office in nearby Winston-Salem, N.C. And if you can't find on your store shelves, grab a jar of your favorite and then load it up with the hot sauce of your choice. We recommend healthy doses Texas Pete and your own favorite hot sauce.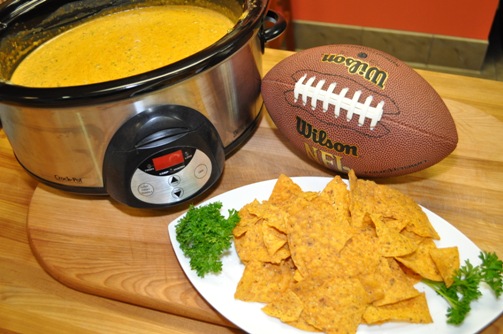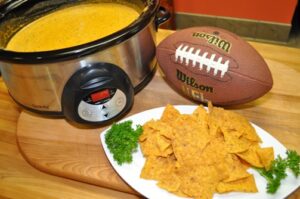 2. Spicy cheese dip
Spicy cheese dip is a taste of gooey, cheesy heaven. Basic formula: take a few chunks of your favorite cheeses, get 'em all melty and toss a can of green chile peppers and a can of diced tomatoes. Then, cook up some ground sausage and add that to the mix. It's not the healthiest spicy dip out there, but it's damn near the tastiest. If that sounds like a bit too much work on gameday morning, go for Dean's Sriracha Spicy Thai Chili Dip. It's a cheese dip that incorporates one the hottest (in both taste and popularity) hot sauces out there, along with red chili and jalapeño peppers, to make a creamy, fiery batch of goodness.
1. Buffalo chicken dip
The name pretty much says it all here. You like buffalo chicken. You like cheese. And you like the ability to dip those ingredients on a chip. There are numerous buffalo chicken dip recipes out there and we've yet to run across one that disappoints. If you don't feel like cooking, check out Back 9 Dips. They make a variety of superb Buffalo chicken dips, including probably the best dip on the planet—Bubba's Buffalo Blue Cheese Dip. It's not available everywhere, but no worries. You can order it online and have it shipped (chilled with cold paks) to your front door. Wanna be the spicy dip champ of your tailgate? Go big. Go buffalo chicken dip.