Atlanta Motor Speedway Tailgating Weekend Wrap Up
It was a cloudy day at the historic Atlanta Motor Speedway, but the rain clouds did not dampen the spirit of our Garage Guys Chase Holden and Dale Tanhardt as they joined thousands of race enthusiasts for the Quaker State 400!
Garage Guys × Media Access = Inside Pitgating
Being the only ones in cut shorts and buttonless shirts with media access inside the race grounds, our Garage Guys start the weekend from inside the pit. Viewing the race from the central grassed lawn of the Atlanta Motor Speedway, Chase and Dale managed to get a glimpse at the various, and as Dale describes it, sexy racing cars getting ready for that weekend. They even had a chat with drivers Grey Lajoie and Anthony Alfredo before the green flag.
Excitement abounded when Dale managed to correctly predict the results of Xfinity Race Atlanta, with Justin Haley placing fourth behind Noah Gragson placing third. Chase and Dale celebrate winning for Fantasy Sports, making up for the slightly dim tailgating scene.
Raining on the Tailgate Parade
With the cloudy skies lessening the tailgating activity on the campgrounds, Inside Tailgating took on the challenge. Setting up a flat-screen right outside the Duke Canon RV and enjoying a few games of cornhole made up for the flat party scene. As they Garage Guys always say, be ready to bring your own party when you tailgate.
Aside from the lawn party, the Garage Guys were also ready with some maple sausages for a late brunch, before a few games of cornhole. For more advice on expert tailgating, check out their latest tailgating tips
Busch on Busch
Quaker State 400 concluded with the senior Busch, Kurt Busch, finishing ahead of his younger brother, Kyle Busch, for his 33rd career win. Just two-tenths of a second behind Kurt, Kyle was followed by Martin Truex, Jr., third, and Alex Bowman at fourth.
Although there were only a couple of cautions during the race, a red flag was raised, and not for a crash. A pothole opened up on the track, which was a sign of things to come. That is, the Atlanta Motor Speedway will be undergoing a re-pavement for the 2022 season. Expect exciting things next year as the new track angles and widths will mix things up!
Next Stop!
American Cornhole League World Championships will be happening on August 2 to 8 in Rock Hill, SC. Follow the Garage Guys then for some tailgating and cornhole-throwing action!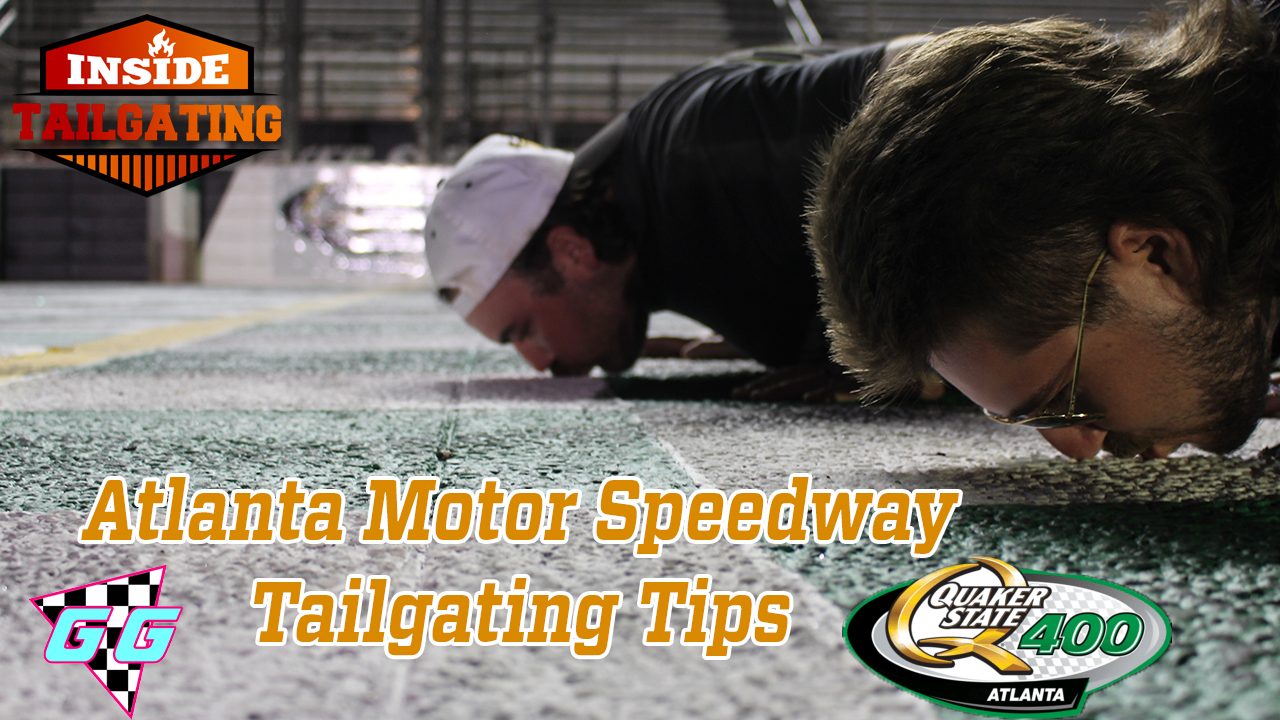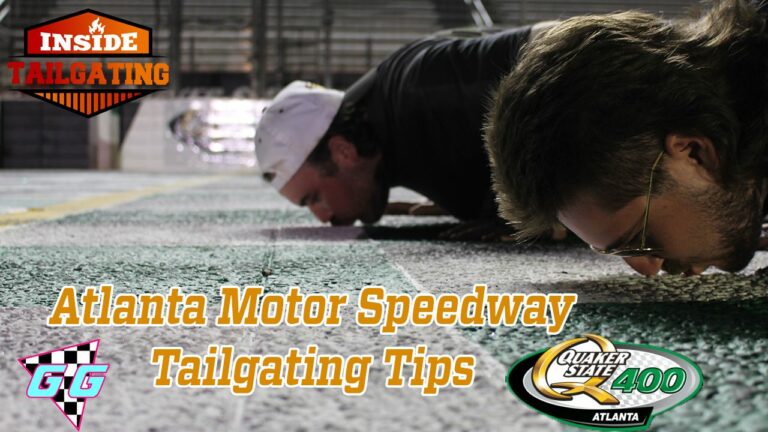 With the 2021 Quaker State 400 having just wrapped up, it is time for some quick tailgating tips to maximize your next stay at the city among the hills. The Atlanta Motor Speedway recently announced that it will finally begin its long-planned repaving project. Aside from reprofiling the heavily patched-up veteran track, the reconstruction will include raising the 24-degree banking to 28 degrees and decreasing its width from 55 feet to 52 feet on the front stretch, 42 feet on the back, and 40 on the turns.
When 2022 finally rolls in, you need to have your tailgating game on the up and up! Get ahead of the others with these tried and tested tips.
5 Atlanta Motor Speedway Tailgating Tips
1. Check out the city
Inside Tailgating always advises partygoers to explore the town. Soak in the downtown scene and drink up on Southern hospitality. Atlanta has more to offer than just motor speedways and racing. There is good fun to be had inside and outside the race track.
2. Bring your own party
Nothing escaped the grasp of the COVID-19 Pandemic. And part of its effect is a slight downsizing in activities during tailgates. To ensure that your party keeps on rolling, equip yourself with fun, food, and games!
3. Conserve your water
Water in your RV should be reserved for drinking. Public showers and restrooms are available between turns 1 and 2 for your other needs so make sure to prioritize where you will be using your water for.
4. Request a large site
If you want to stay inside the Atlanta Motor Speedway area, make sure you request one of the grassed areas. Spot H1 is of the nice areas in the track with a big open, grassed area that can serve as your lawn, perfect for your tailgating activities like cornhole, watching TV and general partying.
5. Explore the entire grounds
Although staying on the track is great, you will want to explore the entire camping grounds as well. If you didn't bring your own vehicle, you can bring a tent and enjoy Atlanta the way it should be—up and about! Just make sure to pack your sunscreen for the trip!
Keep these five tips to heart and you will not only enjoy your next trip to Atlanta, but each and every NASCAR tailgate you'll hold.