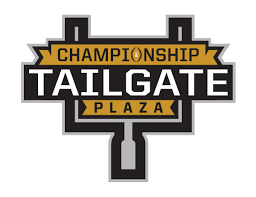 Atlanta becomes the tailgating center of the universe tonight when Alabama plays Georgia for the college football national championship. Not only do you have the stakes as high as they can be – a championship is on the line – you have Alabama, which might have the most passionate and dedicated tailgaters in all of sports, traveling to Atlanta, home-away-from-home for Georgia fans. The University of Georgia campus is only a 72-mile trek from Athens, Ga.
So how did the hosts in Atlanta set the tailgating bar to match the moment? They managed to take it to the next level, creating an "extreme tailgating" event at the International Plaza outside Mercedes-Benz Stadium. For three days, at the "Championship Tailgate Plaza" area they have will featured zip lines and free-fall stunt jumps. Check out this reporter from the Atlanta Journal-Constitution getting a little first-hand experience:
[youtube https://www.youtube.com/watch?v=LbCVWyMIAyU&w=560&h=315]
More than 100,000 people are expected to descend upon Atlanta for the game tonight, and only 71,000 or so will fit into Mercedes-Benz Stadium. So for the rest of you, we wish you a safe and fun night in the tailgates, parking lots, bars, parks and streets of Atlanta. Say warm and stay safe! Now let's hope the game matches the excitement of the tailgates!