The U.S. Open is one of the most exciting matches in professional tennis. Last year's U.S. Open saw underdog Emma Raducanu win the title against all odds. This year, the U.S. Open runs from August 29th-September 11 and it is sure to be just as thrilling. If it's anything like last year though, you're gonna need some food energy to power you through the ups and downs of the tournament. Here are some tailgate party food ideas to serve up at your U.S. Open homegate.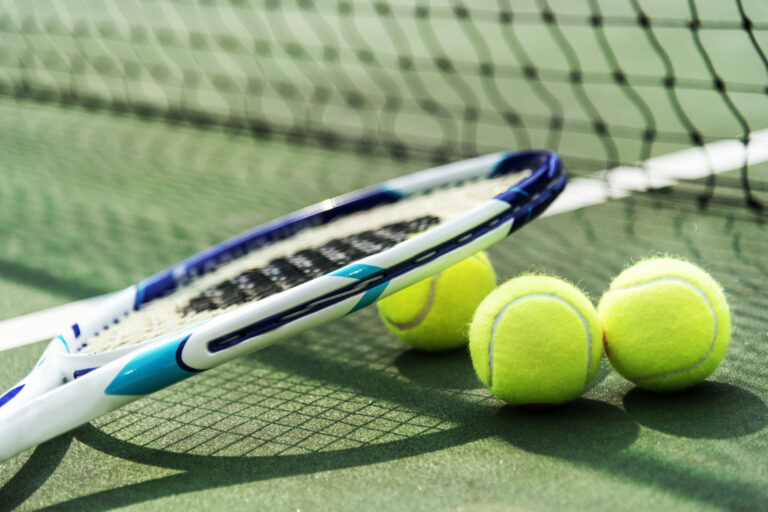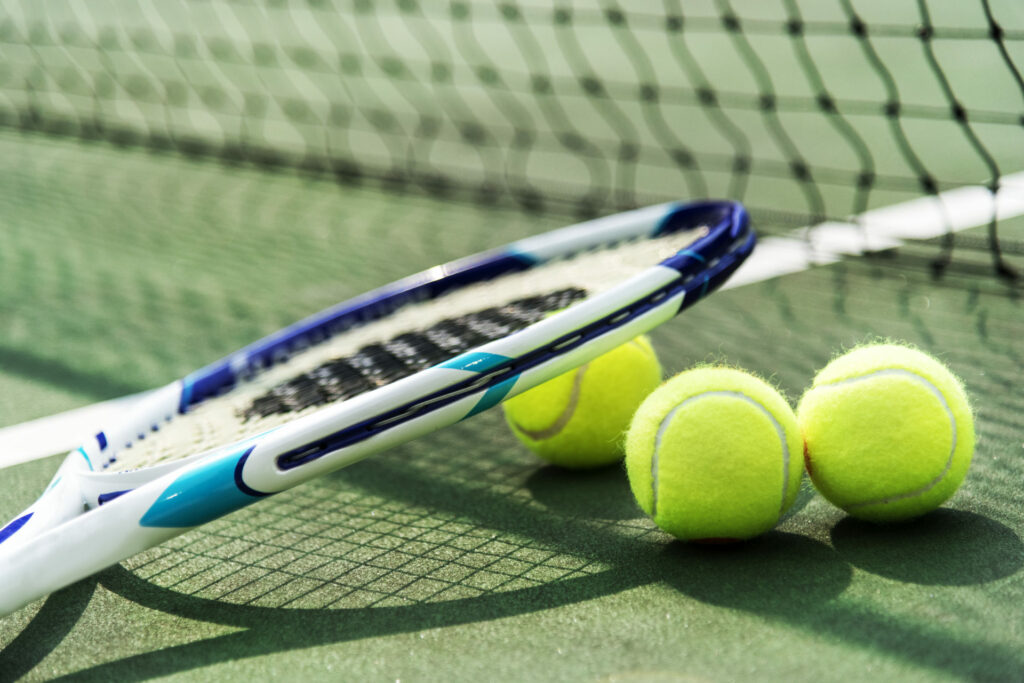 The BEST Lobster Rolls
Ingredients
1

Lb

Frozen Lobster Meat, thawed or cooked meat from two 1 1/2 – 2 LB Live Lobsters

1/4

Cup

Minced Celery

1/4

Cup

Mayonnaise

1

Tbsp

Minced Chives

1

Tbsp

Lemon Juice

1

Tsp

Lemon Zest

1/4

Tsp

Kosher Salt

4

Split-top Brioche, New England style hot dog buns

1/4

Tsp

Ground Black Pepper

4

Tbsp

Butter, divided
Instructions
Rinse the lobster meat and pick through for any loose shells. Drain throughly so the mayo sauce doesn't get watery. Chop or tear into large chunks and set aside.

In a large bowl, mix the celery, mayonnaise, chives, lemon juice, lemon zest, kosher salt and ground black pepper. Taste for seasoning.

In a large skillet over medium heat, melt 2 tablespoons of the butter and add the lobster meat. Cook, stirring for 2 minutes until warmed through and buttery all over. Use a slotted spoon to dish the lobster meat into the mayonnaise mixture and toss to coat. Discard butter and juice released from the lobster and wipe out the skillet. Melt the remaining butter in the skillet over medium heat; toast the buns on the cut sides about 2 minutes each side until golden and toasty.

Load each bun equally with lobster meat and garnish with more chives if desired. Serve with potato chips.
The U.S. Open will be held in Brookline, Massachusetts at The Country Club this year. What's the tastiest tailgate party food in Massachusetts? Lobster rolls! Lobster rolls are a favorite at the U.S. Open because they are fresh, filling, and a little fancy. This recipe is really indulgent as it uses both mayonnaise and butter. Served on hot dog buns and topped with chives, your guests will love them!
Crispy Honey-Glazed Fried Chicken
Ingredients
2

Tbsp

Salt

3

Tbsp

Black Pepper

2

Tbsp

Onion Powder

2

Tbsp

Garlic Powder

3

Tbsp

Paprika

2

Tbsp

Ground Cumin

2

Tbsp

Dried Oregano

2

Tsp

Cayenne Powder

3

Cups

All-Purpose Flour

4

Bone in, Skin on, Chicken Thighs

3

Cups

Buttermilk

Peanut or Vegetable Oil, for frying

Honey, for serving
Instructions
In a medium bowl, add the salt, pepper, onion powder, garlic powder, paprika, cumin, oregano, and cayenne and mix until combined. In a another medium bowl, combine half of the spice mix with the flour, mixing until the spices are evenly distributed.

Add the chicken to a large bowl and sprinkle with the remaining spice blend. Mix until all the chicken pieces are evenly coated.

Pour the buttermilk over the chicken and stir until the residual spices from the chicken have blended in with the buttermilk to create a light orange color. Marinate the chicken in the fridge for 2 hours, or overnight.

Heat the oil to about 325°F (160°C) in a large cast-iron skillet.

Dredge each piece of chicken in the flour, shaking off any excess. Dip them back into the buttermilk mixture, then back into the flour. Make sure to shake off excess flour or it'll burn while frying.

Fry 3-4 chicken pieces at a time, occasionally turning them over. Cook for 10-12 minutes, until golden brown, crispy, and the internal temperature reaches 165°F (75°C). Rest the cooked chicken pieces on a wire rack to let excess oil drain off.

Drizzle the chicken with honey, then serve. Enjoy!
Another favorite at the U.S. Open is Honey Fried Chicken. This tailgate party food recipe is inspired by the famous chicken sandwich at Fuku by Chef David Chang. No one knows the secret to his amazing chicken, but we do know that it is loaded with spices and honey. This recipe for honey-fried chicken is about as close to the real thing you can get. Serve it on a bun with extra pickles and spicy mayo and you'll see why everyone raves about this sandwich!
Filet Mignon Steak Sandwich
Ingredients
4

Tbsp

Canola or Other Neutral-Flavored Oil

2

Large

Sweet Yellow Onions or Spanish Onions, thinly sliced

6

Oz

Thinly Sliced Monterey Jack Cheese

1

Cup

Beef Stock

1 1/2

Tsp

Balsamic Glaze

12

Filet Medallions (1 1/2" thick)

1

Tbsp

Kosher Salt

1/2

Tsp

Turbinado Sugar or Light Brown Sugar

4

Demi-Baguettes
Instructions
In a large skillet, heat 2 tablespoons of the oil over medium heat until it slides easily in the pan, 2 to 3 minutes.

Add the onions and cook, stirring occasionally so they don't stick to the pan, until they are soft and caramelized, about 20 minutes.

Spread the onions out over the surface of the pan. Remove from the heat and lay the cheese on top of the onions, letting it melt.

To make a jus, in a small saucepan, bring the stock to a simmer over medium heat. Remove from the heat and stir in the balsamic glaze. Cover the pan to keep the jus warm.

Season the meat on both sides with the salt and sugar.

In another large skillet, heat the remaining 2 tablespoons oil over high heat. Add half the medallions, or as many as will fit in a single layer, and sear them until they are caramelized, 1 to 1 1/2 minutes per side.

Cook the remaining medallions in the same way, adding more oil and letting it get hot before adding the meat to the pan. Meanwhile, without opening them, toast the baguettes so that the outsides, top and bottom, are hot and crispy.

Halve the baguettes horizontally, leaving them hinged on one side. To assemble the sandwiches, lay 3 medallions on the bottom of each baguette. Top with the onions and cheese, dividing them equally among the sandwiches.

Drizzle 1/4 cup of the jus on the inside top half of each baguette. Close up the sandwiches and you're good to go.
Another famous sandwich you can find at the U.S. Open is Chef Pat LaFrieda's filet mignon sandwich. This hearty steak sandwich by this renowned New York butcher has been a staple at the U.S. Open for years. It's hearty with a blend of sweet and salty pair beautifully with this delicate cut of meat. This tailgate party food is perfect for all the meat lovers on your tailgating team.
4. Mario Carbone's Italian Sandwiches
Mario Carbone's Italian Sandwiches
Ingredients
1

Italian Hero Roll, toasted and cut in half

3

Thin Slices Pepperoni

3

Thin Slices Sopressata

3

Thin Slices Genoa Salami

4

Thin Slices Ham

3

Thin Slices Mortadella

3

Thin Slices Provolone Cheese

3

Tbsp

Sliced Sweet Peppers

2

Thin Slices Tomato

1/4

Cup

Shredded Iceberg Lettuce

2

Oz

Italian Red Wine Vinaigrette
Instructions
Build the sandwich on the bottom half of hero roll with sliced meats, cheese, and tomato slices. Dress the shredded iceberg lettuce with 1 ounce of vinaigrette and add to sandwich, finishing with sliced sweet peppers.

Brush the top half of the roll with the rest of the vinaigrette and assemble sandwich. Cut in half to serve.
Finally, to round out your sandwich platter, we look to Chef Mario Carbone for inspiration. Mario serves two different Italian-inspired sandwiches at the US Open. The first is a classic Italian sandwich combo made with Mario's Zesty Marinade. The second is an indulgent grilled cheese loaded with fresh herbs. You can find the recipes for both here. These are unbelievably good, we highly recommend adding them to your homegate menu.
Chicken Tikka Masala
Ingredients
For Chicken
1 1/2 – 2

Lbs

Boneless, Skinless Chicken Thighs

1

Tbsp

Fresh Lemon Juice

1

Tsp

Paprika or Chili Powder

Kosher Salt (to taste)

2

Tbsp

Butter
For Marinade
1

Cup

Greek Yogurt

1/2

Tsp

Garlic Paste

1/2

Tsp

Garam Masala Powder

1

Tsp

Paprika or Chili Powder

2

Tbsp

Fresh Ginger Paste

2

Tbsp

Fresh Lemon Juice

2

Tbsp

Mustard Oil
For Tikka Masala Sauce
10

Tbsp

Butter

1

Tbsp

Fresh Ginger Paste

4-5

Chopped Green Chile Peppers

1

Tbsp

Paprika or Chili Powder

Kosher Salt (to taste)

1/2

Tsp

Dried Fenugreek Leaves

1

Tbsp

Whole Garam Masala

1/2

Tsp

Garam Masala Powder

1

Tbsp

Garlic Paste

2

Tbsp

Honey

1

Cup

Heavy Cream

14

Oz

Tomato Puree
Instructions
Make incisions with a sharp knife on the pieces of the chicken. Apply a mixture of 1 tsp. red chili powder, 1 tbsp. lemon juice and salt to the chicken and set aside for half an hour.

In a bowl assemble the marinade by adding yogurt, 1 tsp. red chili powder, salt, 1 tbsp. each of ginger and garlic paste, 2 tbsp. lemon juice, ½ tsp. garam masala powder and mustard oil. Apply this marinade to the chicken pieces and refrigerate for three to four hours.

Skewer the chicken and cook for ten to twelve minutes. Baste chicken with butter and cook for another two minutes. Remove and set aside.

To make masala sauce, heat butter in a pan and add whole garam masala. Sauté for two minutes before adding 1 tbsp. each of ginger and garlic pastes and chopped green chilies. Cook for two minutes.

Add tomato purée, 1 tsp. red chili powder, ½ tsp. garam masala powder, salt and one cup of water. Bring to a boil. Reduce heat and simmer for ten minutes.

Add honey, dried fenugreek and cooked chicken tandoori pieces. Simmer for five minutes and then add fresh cream. Serve with basmati rice, dal or naan.
Another favorite at the match comes from the Executive Chef at Emirates Airlines Ravi Nage. Now we don't exactly think of airline food as tasty, but this award-winning chef begs to differ. His authentic chicken tikka masala is a hit on and off the course. Spicy marinated chicken is smothered in a fresh yogurt sauce over rice. It's exactly what you need to mix it up while you are watching mixed doubles.
Heirloom Tomatoes And Watermelon Salad
Ingredients
2

Cups

Local Heirloom Tomato

Brandywine, Sun Gold, German Green

8

Oz

Murray's Burrata

1

Tsp

Maldon Sea Salt

1

Cup

Sugar Baby Watermelon

1

Cup

Yellow Doll Watermelon

3

Tbsp

Laudemio Extra Virgin Olive Oil

2

Tbsp

Mussini 30 yr old Balsamic Vinegar

Black Pepper (to taste)
Instructions
Wash tomatoes and watermelon. Place the tomato upright on a cutting board and cut in 1.half. Remove the inedible core from on top, discard. Cut your tomatoes in wedges, keeping the natural round shape intact. You can start by quartering your tomato halves for a smaller tomato and halving once more for a larger tomato. Reserve tomatoes in a mixing bowl, set aside.

Clear cutting board of any tomato residue to create a safe, dry working space. Place the whole watermelon on its side onto the cutting board. Cut the top off to create a flat side.Rotate and cut the bottom off. Place your watermelon vertically and use your knife to cut from top to bottom to separate rind and peel from watermelon flesh. Continue rotating the watermelon to remove all of the peel. Discard the peel. Slice your watermelon in half.Working with one half, cut 1" thick planks. Lay the planks flat and cut 1" thick strips. Rotate the strips horizontally and cut 1" thick slices to form a 1" cube. Repeat steps for the yellow watermelon. Add diced watermelon to a mixing bowl with tomatoes

Season tomatoes with sea salt, olive oil and balsamic. Gently toss to combine.

Cut each burrata in half to create 4 even pieces. Lay the burrata on it's flat side so that the creamy inside is upright.

Gently spoon the salad into 4 bowls

Place the burrata halves on top. Season the burrata with sea salt and fresh cracked black pepper. Serve immediately.
For a little lighter fare, this fresh salad made with seasonal ingredients is a great option for your homegate. Blending the sweet taste of watermelon with the umami of tomato, this salad is very refreshing on a hot day. The creamy salty flavor of the burrata makes this dish even more flavorful. Serve as a side or as a feature dish for vegetarians.
Skirt Steak Pinwheels
Ingredients
2

Outside Skirt Steaks (1 1/2 Lb each)

2

Tsp

Kosher Salt

1

Tsp

Black Pepper

8

Oz

Grated Parmigiano-Reggiano Cheese

4

Lemons

1 1/2

Cups

Finely Chopped Fresh Flat Leaf Parsley
Instructions
Lay the skirt steak out on your work surface and season it on both sides with the salt and pepper. Sprinkle the cheese over the steak, leaving a 1/2 inch border with no topping.Grate the lemon zest from all 4 lemons directly onto the steak and sprinkle the parsley on top of the lemon zest. Starting at one of the short ends, roll the skirt steak from one end to the other. Tie a butcher's knot in the center of the roll. Then tie two more butcher's knots in the center of each side. Cut the roll in half along the first knot (remove that string) to form two wheels of equal size.

Preheat a grill or a grill pan over high heat.

Place the pinwheels cut side down on the grill or in the pan and cook them until they're browned on both sides, about 8 minutes. Serve one pinwheel per person.
If you're looking for a tailgate party food appetizer with more appeal than a bowl of chips, pinwheels are great. They are super easy to make. You just loaded the tortilla or flatbread up with your favorite ingredients. Then roll, slice, and serve. These skirt steak pinwheels are a little different as they do not use any tortillas or flatbread to roll. They are perfect for your gluten-free and keto friends.
Macaroni Pie
Ingredients
1

Lb

Sweet Grandpa Italian Style Pork Sausages

Kosher Salt (for pasta water)

1

Lb

Spaghetti

6

Large

Eggs

1

Cup

Grated Pecorino Romano Cheese

4

Tsp

Freshly Ground Black Pepper

6

Oz

Sliced Genoa Salami, julienned

1/2

Cup

Extra Virgin Olive Oil, or as needed
Instructions
Take the sausage out of the casings if it is stuffed and put the meat in a large skillet. Cook it over medium-high heat, breaking it up while it cooks, until it's cooked through, about 5 minutes. Remove the sausage from the heat, drain off the fat, and set the Sausage aside to cool to room temperature.

Bring a large pot of water to a boil. Add salt (about 1 tablespoon per quart), then add the pasta and cook until it's not quite al dente, about 2 minutes less than the time given on the package. Drain and set the pasta aside to cool to room temperature.

In a large bowl, beat together the eggs, pecorino, and pepper. Stir in the salami. Add the cooled pasta and sausage and stir to combine. (If the pasta or sausage is still warm, the heat will cook the eggs in the bowl, which you don't want to do.)

In a large high-sided skillet, heat half of the oil over medium heat until it slides easily in the pan, about 2 minutes. Add the pasta mixture and spread it out evenly. Push down on the pasta with a dinner plate to encourage it to brown and cook until the bottom is browned and crispy in places, about 6 minutes.To flip the pie, place the plate on top of the pasta and invert the pie out of the pan onto the plate. Add the remaining 1/4 cup oil to the pan and slide the pie off the plate into the pan with the uncooked side down. Cook until the second side is browned, about 6 minutes. Slide the pie onto a plate and serve warm or at room temperature
Imagine being able to serve spaghetti without the mess at your next homegate. That's where macaroni pie comes in. Macaroni pie is a favorite at the U.S. Open. It's a baked pasta dish using spaghetti, Italian sausage, and salami that you can serve by the slice. It's a delicious way to enjoy pasta without having to use up all your napkins!
Tennis-Inspired Donuts
Equipment
Doughnut Pan

10 x 16 Chrome-Plated Cooling Rack

Round Cake Decorating Tip 4

Decorating Bags
Ingredients
1

Oz

Lemon Yellow Icing Color

1

Oz

Leaf Green Icing Color

Vanilla Glazed Baked Cake Donuts
Instructions
Bake and cool donuts. Prepare donut batter following the recipe instructions. Bake and cool.

Prepare glaze following recipe. Reserve 1/8 – 1/4 cup glaze white. Tint remaining glaze yellow with a touch of green

Decorate Donuts. Dip tops of donuts in yellow glaze. Let set on cooling grid for approximately 30 minutes. Prepare decorating bag with tip 4, fill with white glaze. Pipe curvy lines on donuts. Let set.
Looking for a dessert to round out your tailgate party food selection? These tennis doughnuts are great. Decorated to look like tennis balls, these make-ahead treats are perfect to serve to complete your U.S. Open meal. The best part is that you don't have to be a decorating expert to make these look good. Anyone can do this design.
Tennis Ball Peach Cupcakes
Ingredients
100

G

Butter

100

G

Caster Sugar

2

Eggs, beaten

100

G

Self-Rising Flour

75

G

Tinned Peaches, finely chopped
For The Icing
150

G

Butter

275

G

Icing Sugar, plus 5 TBSP extra for piping

Few drops of yellow food coloring
Instructions
Preheat the oven to gas 4, 180°C, fan 160°C.

Line a 12-hole muffin tray with muffin cases. Put the butter and sugar into a mixing bowl and beat with an electric whisk until fluffy and creamy. Gradually add the eggs, then mix in the flour and peaches. Divide the mixture between the muffin cases and bake for 18-20 minutes or until the cakes are cooked through, golden and risen. Allow to cool.

Meanwhile, make the icing. Beat the butter until fluffy, add the icing sugar and mix until smooth. Add in the food colouring until you have a bright yellow.

When the cakes are completely cool, smooth the buttercream onto each until the top is completely covered and as smooth as possible. Allow to set for 5-10 minutes while you mix the remaining 5 tbsp of icing sugar with a little water until it is a piping consistency. Put into a piping bag fitted with a small nozzle and pipe two semi-circles onto the cakes so they resemble tennis balls. Serve or keep for up to a week.
Don't put away the cake decorating bag just yet! Another great option to serve as a dessert is these tennis ball cupcakes. Made with fresh seasonal peaches, these cupcakes will round out your tailgate meal. If peach isn't your thing, you could always make classic vanilla cupcakes but we definitely recommend the peach!
The Honey Deuce
Ingredients
1 1/4

Oz

Grey Goose Vodka

3

Oz

Fresh Squeezed Lemonade

1/2

Oz

Chambord or Premium Raspberry Liqueur

Crushed Ice

Frozen Honeydew Melon Balls, for garnish
Instructions
Top with lemonade and then add Chambord.

Garnish with skewer of honeydew melon balls (note: place honeydew melon in freezer beforehand. Then, to create melon balls, use a melon baller).
It wouldn't be a tailgate party list without a few tasty cocktails to serve. The Honey Deuce is a famous cocktail and has been considered the tournament's signature cocktail. The Honey deuce is essentially a boozy raspberry lemonade filled with melon balls. Be careful with this one. It's so tasty, it's easy to overindulge!
After-Hours Tennis Club
Ingredients
2

Oz

Strawberry and Arbol Chile Infused Pimm's No. 1 Liqueur

1

Oz

Cask-Strength Bourbon

2

Dashes

Orange Bitters

1

Dash

Angostura Bitters

Orange Twist and Chile De Arbol, for garnish
Instructions
Add all ingredients into a mixing glass with ice and stir until well-chilled.

Strain into a chilled coupe glass.

Express the oils from an orange twist over the glass and discard the twist.

Garnish with a small chile de arbol.
If vodka isn't your thing, then maybe you'll love this cocktail inspired by the Pimm's Cup at Wimbledon. Using bourbon, this cocktail packs more of a punch than the classic Pimm's Cup. It's perfect to serve with the filet mignon sandwich or steak pinwheels. It's also a great cocktail to relax with while you watch the match.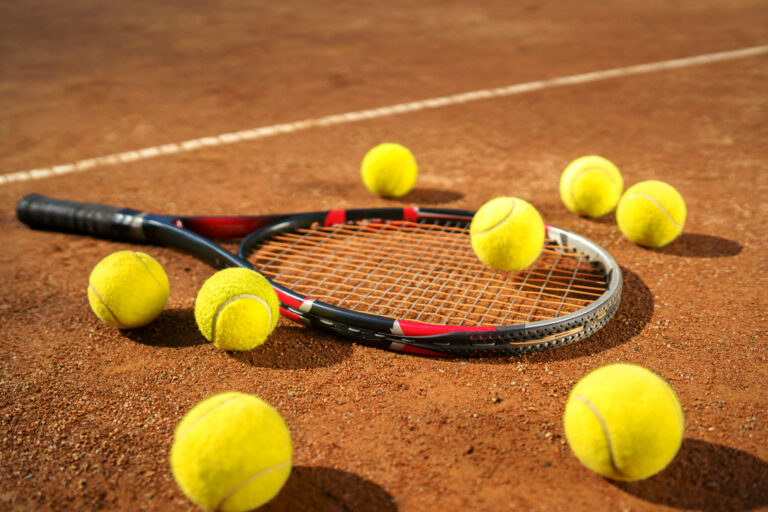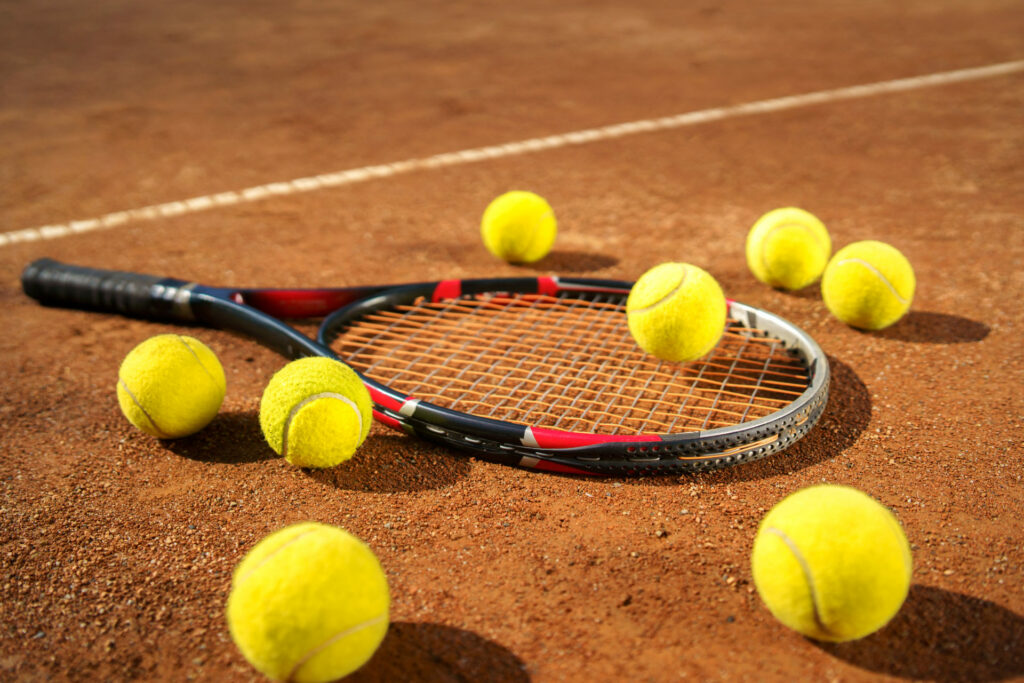 These tailgate party foods and treats will power you through the entire week of matches at the U.S. Open. For more recipes, make sure to follow us on Facebook, Twitter, Instagram and check out our Amazon Storefront.
We share tons of great tips, tailgate party food recipes, and menu ideas for all your upcoming tailgate and homegate parties.
Let us know in the comments what you plan on serving at the U.S. Open!