Last Updated on 04/29/2022 by Inside Tailgating
At Inside Tailgating, we independently select and write about stuff we love or want to try out and think you will too. As a participant in the Amazon Services LLC Associates Program, and other affiliate advertising programs designed to provide a means for sites to earn advertising fees by advertising and/or linking to their websites, such as Amazon.com, we may receive a commission on sales or other compensation through those links on this page. It is at no additional cost to you, but we gotta pay for our tailgates somehow…
If you're shopping for the tailgating pros in your life, you've come to the right place. At Inside Tailgating, we find and review the coolest tailgating products from all over the internet. We can help you find the perfect gift for the tailgating pros on your shopping list. Here is a roundup of some of our favorite tailgating gift guides we've done over the years. These guides will help you knock out your holiday shopping list quickly, but will also ensure that you get gifts that your tailgating pros will love.
Kick Off The Holiday Season With An Advent Calendar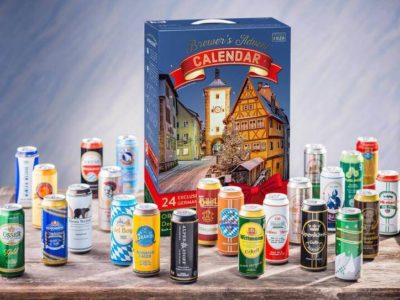 While we are still a few weeks out from the holidays, it's a great time to get an advent calendar. Advent calendars are a german tradition where you get to open a small gift every day leading up to Christmas. There's a wide variety of different types of advent calendars, but we think we found the perfect one for tailgating pros.
The holiday shopping season is upon us, it's time to start figuring out some good gift ideas for the friends, family and tailgaters in your life! We think we've found one! Just cruising around Costco the other day, I saw this Brewer's advent calendar, a 24-can beer-a-day set that I think would be a great gift idea for just about any beer lovers and tailgating fanatics. Or hey, buy one for yourself and get into the holiday spirit, trying one new flavor of German beer each day from Dec. 1 through Dec. 24. Or pick up a pack to take to your next tailgate or holiday party and ring in the season as a group.
This calendar from KALEA consists of 24 different German beers otherwise not available in the U.S. You can download a corresponding app, scan the label on the can and instantly access information about each beer. It's too easy, and too cool. This is the fourth year Kalea has produced this advent calendar, which is available for $59.99 at select Costco stores around the country.
Our Ultimate Holiday Gift Shopping Guide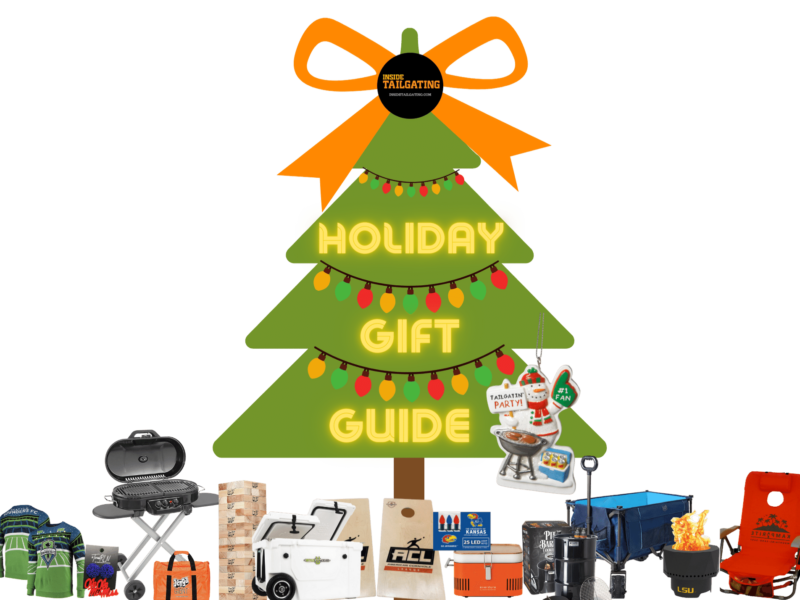 Tailgating pros have a lot of friends, so they often have a long holiday shopping list. Here is a gift guide to help you find that perfect gift for everyone on your list.
This list runs the gamut, from super affordable to luxury, from the practical (coolers and grills) to the downright frivolous (and hysterical.) We've got some traditional items, and cutting edge too, with just about everything else in between. Get going on the shopping list and start knocking out that to-do list now. Don't thank us, by the way. Just throw a little something extra into the online shopping cart for yourself, and we won't tell!
For The Grilling Enthusiast


BBQGuys. We honestly can't say enough good things about BBQ Guys. They have the widest selection of grilling goods to elevate your tailgating and home gating experience. We're talking about pellet grills, built-ins, knives, seasonings, patio furniture, all of it. Now some of BBQ Guy's products may come with a bit of sticker shock, but I assure you they have smaller items that will quickly become your favorite grilling product. For example, this Everdure 17-inch portable charcoal grill is perfect for the tailgate or campsite with its powder-coated steel and porcelain construction, chrome handles, and bamboo prep tray. It comes in four different colors for $199.
Omaha Steaks. A gift box of delicious high-quality meat ready to throw on the grill at a tailgate delivered to your door? That's what you get with the Tailgater's Choice, which includes eight Omaha Steaks burgers, eight gourmet jumbo franks and eight Gourmet Bratwurst for $39.99. To step it up, go with the Serious Tailgater, which features four boneless chicken breasts, four Polynesian Pork Chops, four Gourmet Burgers and four Classic Beef Franks for $57.99. A practical gift any tailgater would love.
Grill Masters Club. Know a serious pitmaster and tailgate host who likes to stay up on the latest BBQ trends? Grill Masters Club boxes feature items picked by a certified BBQ judge. With a different theme for each box, they'll never see the same thing twice. Boxes include everything from rubs, sauces and spices to grilling supplies and recipes, as well as one surprise item each month. Sign up for a single box or subscribe for 3, 6 or 12 months of monthly deliveries. Cost is $27.95 to $32.95 per month.
18.5" Classic Pit Barrel Cooker. Our friends at Pit Barrel Cooker get rave reviews for this dandy, which is rated the best-selling drum cooker on the market. Unlike a traditional grill, which cooks from one direct source, Pit Barrel cooking puts the food in the middle of the action, where it gets heated from all sides at once for a consistently great taste. Retails from $299.99.
*Also, consider picking up their Ultimate Spatula, which takes this common tool to the next level by incorporating a bottle opener. Only $16.99 and sure to make any griller on your gift list happy.


Traeger Lil Tex Elite 22 Wood Pellet Grill and Smoker: One of the top-rated grills by Seriously Smoked. And it's not exactly "Lil" either. It has the capacity to cook four whole chickens, 16 hamburgers or five racks of ribs, which makes it great for entertaining at a tailgate or backyard cookout. It has an 18-pound hopper which means you can grill or smoke for hours without refills. The side grease drain makes for easy cleaning. Retails on Amazon for $699.99.
Coleman RoadTrip LX Portable Grill: The Coleman RoadTrip won our vote for best portable grill. It's easy to use, both in terms of transporting and cooking. It folds up and rolls on two wheels like a roller board suitcase, complete with a pull handle. When assembled, it folds into a waist-high cooking surface. (No more bending down to cook on a shin-high portable grill, and no table required for table-top grilling!) The Coleman Roadtrip LX features two 10,000 BTU burners, InstaStart matchless lighting, and a 16.4-ounce propane tank that'll cook for more than an hour. It retails for $279.99.
Meater. This is the first truly wireless smart meat thermometer and it connects to an app on your phone. It means you can insert the probe in a piece of meat, place it on the grill, and get back to the party. You'll receive a notification on your smartphone when the meat has reached the desired temperature. (And you can follow easy step-by-step directions for the specific cut of meat within the app.) No more burning dinner because you're chatting up your fellow tailgaters. Too good to be true, right? But it is. Cost is $69.00.
FIREDISC® Backyard Bundle. When it comes to outdoor cooking with family and small groups of friends, the backyard grill has been working overtime, and frankly, the rotation of burgers, steaks, and ribs is getting a little tired. By grilling without grates, you can cook everything from stir fry to mac and cheese while managing an entire meal for a large gathering from one pot. As the FIREDISC® website explains: "Who needs an indoor kitchen when your FIREDISC® can bake, broil, blacken, deep fry, boil, grill, scramble, sauté, sear and steam?"
OTHER INSIDE TAILGATING APRROVED GIFT IDEAS
For The Tailgating Master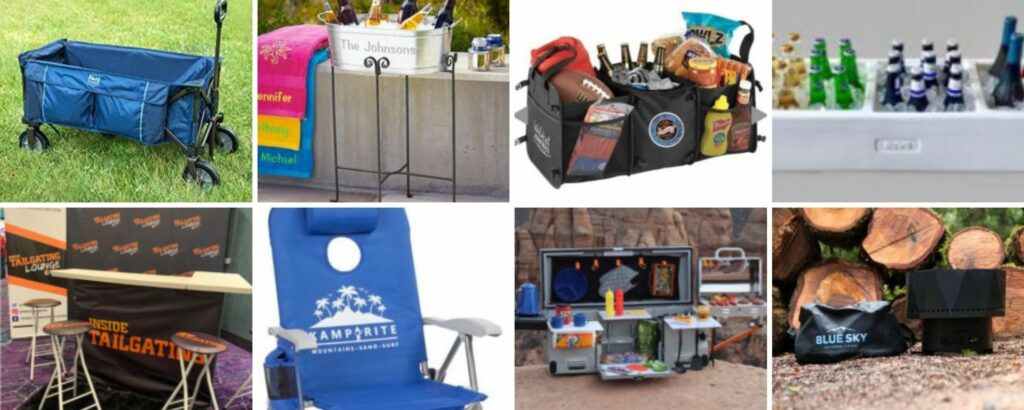 Timber Ridge Folding Wagon. The Timber Ridge Laburnum was the winner of our vote for the best tailgate wagon. First off, it's durable. It's made of 600D material and can hold up to 150 pounds. Its front wheels fully rotate, which makes for great maneuverability. And it has a drop-down tailgate which means it can accommodate longer items like chairs and tent poles. The Laburnum is also budget-friendly, retailing at $129.99.
Entertainment Beverage Tub. You've got to love the versatility of this galvanized, rust-proof metal beverage tub that works beautifully indoors or out. Load it up with ice and 24 beer bottles or a half dozen wine bottles to snazz up your tailgate spread or bar-side buffet. Personalizing it just adds the perfect touch to any gift, especially for the entertainer and tailgater in your life. It retails for $34.99.
The Tailgater Cooler and Trunk Organizer. This awesome accessory can double as both holiday gift and New Year's resolution crusher. The collapsible three-compartment organizer will help any tailgater declutter for the next road trip, day at the beach, or even trip to the grocery store. The cooler compartment can hold two gallons of milk (or 18 cans) while being flanked by two full grocery tote bags. The cooler has a removable liner that makes for easy cleaning. The organizer comes in black, blue or red, and can be customized with an imprint. It retails for $29.95.
The Revo Party Barge. This multipurpose tub by Revo Coolers is a trend-setter, a problem-solver, and a tailgate slam dunk. And its name? Too good. The Party Barge is an insulated beverage tub and mobile bar that you can plant in the middle of a party and watch your guests flock to it. You can ice beer and wine in it, serve food from it, and sit back and marvel at the simplicity of it all. As many as six insulated compartments give you the versatility to serve hot and cold items right next to each other. Get it on sale now for less than $150.
Best of Times Pop-up Bar. This is a steel-framed portable bar with an optional umbrella set that's built as sturdy as high-quality patio furniture and can be toted around in a bag. Coordinated bar stools are an additional add-on option. It's great for backyards, tailgates, and any outdoor venue, whether it's for personal or corporate use. No tools required for assembly, which can be done in a matter of five minutes – we know because we've done it ourselves. Customized covers are available, as well as an array of colors and themes. Retail starting at $299 for the bar only in a solid color.
SAC-IT-UP Cornhole Beach chair: What a great idea! A beach chair that doubles as a cornhole board (in one of its eight reclining positions.) Folded up, you can carry it as a backpack. It's got a head-and-neck pillow and plenty of pockets – for cell phone, sunglasses and sunblock – and one for the six cornhole bags that are included. Use it to tailgate a music festival, picnic at the park or just set it up in the backyard. Retails for $62.99.
Tailgate N Go. As seen on ABC's Shark Tank, though you may remember we introduced it to our readers in 2018. This ingenious storage-container-turned-cooking-space is basically a portable outdoor kitchenette where you can keep cooking utensils and supplies organized when you're on the go. The attachments include cutting boards, a grill, stove, sink, cooler, and condiment stations. There are four ways to customize the cooking station. Tailgate N Go will fold back up and slide easily into the bed of a truck. You can serve from the Tailgate N Go off the back of your tailgate or add a swing-out hitch to allow access to both sides. Retails for $1,650.
Blue Sky Outdoor Living Portable Fire Pit: The Blue Sky Portable Pellet Fire Pit can go just about anywhere, making it ideal for a tailgate. Couple that with the fact that Blue Sky just got Collegiate, NFL & NHL sports licensing, which means you can get one with your favorite team's logo, this is a win-win.
This innovative fire pit burns wood pellets or smaller pieces of wood, generating significant heat whether in the backyard, camping, tailgating, or at the beach. It's made of heavy-duty steel with a high-efficiency design that produces minimal smoke, sparks, ash, or odor. It's easy to assemble and clean up, has a grate to keep the fire safely contained, and comes with a carry bag. Weighing only 14.8 pounds, this compact fire pit nests together for easy portability. It retails for $79-$279.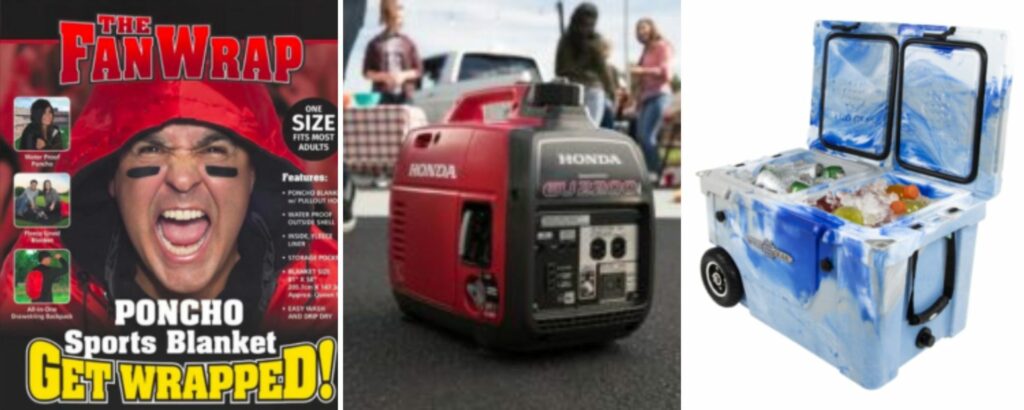 The FanWrap ™: The FanWrap™ is a hooded poncho/ blanket that folds up into a backpack. It's versatile, functional and easy to handle. The FanWrap is designed to keep fans in the stands at sporting events through spring, fall and winter, and it can be also used in the summer as a picnic blanket at concert festivals or on camping trips.
The FanWrap comes in one size and at 58 X 81 inches (roughly the size of a queen blanket) it fits most adults. It is fleece-lined with a waterproof shell. It snaps closed at the neck and comes with Velcro closures at the arm holes to keep the cold and wet out. The recessed hood and self-contained pouch make for easy folding and tucking away in a backpack or large interior pocket. The FanWrap retails for $59.99.
Honda EU2200i Generator. It's light – at 46.5 pounds – relatively quiet and has a .95 gallon fuel tank, which allows for a little more than eight hours of run time at 25 percent load. It comes with a three-year warranty from Honda and carries the durability and reliability you expect from Honda products. And if you need more power, you can add a second EU2200i. Retails for $1,099.00.
WYLD Dually Hard Cooler. These durable double-compartment coolers are great for separating hot and cold items and for wet and dry. And while these 50-quart tough guys are built for the boat deck on a deep-fishing trip or the rugged terrain of a deer hunt, they're easy and practical for tailgating too. Another option is to forget the ice and containers and pour your beverage directly into the cooler compartments. Using the Tap Kits on each side you can serve Sangria from one side and beer from the other. Retails for $289.99.
OTHER INSIDE TAILGATING APPROVED GIFT IDEAS
TAILGATING AND YARD GAMES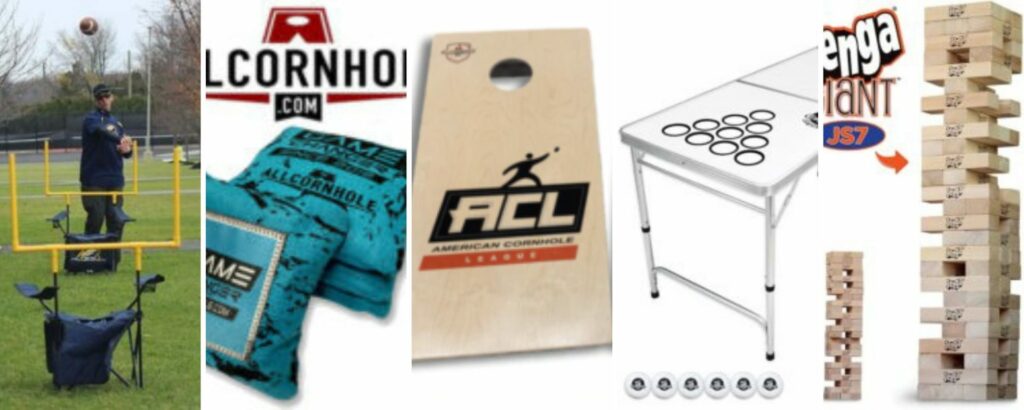 QB54 Tailgate Game. It's two tailgating chairs and a play-it-yourself football game in one. This invention from two brothers from New Jersey is catching on like crazy in the tailgating scene. Co-creator Mike Silva says, "When you go to a football tailgate why throw a beanbag or a frisbee when you can throw a football?" Hard to argue there. Two players or teams play to 54 points by tossing a football into the chair seat basket or kicking it through the attachable uprights. One game set (two canvas chairs and a football) retails for $99.
GameChanger Cornhole Bags: For the serious cornhole players in your crew, buy the bags that the pros use. GameChanger Cornhole bags from All Cornhole, are approved by the American Cornhole League and can be seen on ESPN being used by players in the ACL's college cornhole championship series. These bags retail for $99-$106.
Read more: Inside Tailgating's Favorite Games
Official ACL Cornhole Boards: If you're serious enough about your cornhole game to play premium GameChanger bags, you owe it to yourself to play on the boards the pros enjoy. These official ACL Elite Series cornhole boards are the highest quality you will find anywhere! These are the same boards used at the Johnsonville/ACL Championships, that you've likely seen on ESPN. You will not find a better set of cornhole boards at this price. If you are looking for the very best cornhole boards on the market, you found them. Make sure you order your set soon for Christmas delivery. Boards retail for $300.
GoPong 8 Foot Portable Beer Pong Table. This portable regulation-sized beer pong table will be a hit at any tailgate, backyard party or BBQ. Certain models come with pre-cut cup holes to prevent spilling and it folds up into a briefcase-style carrier. It comes in black, football field, American flag or custom dry erase where you can draw your own tournament bracket, fraternity letters or express your school spirit. It includes six pong balls. Retails for $79.99 to $89.99.
Giant Jenga. For homegating primarily, a giant Jenga blocks game is perfect indoors or outdoors for kids and adults of all ages. The biggest authentic hardwood Jenga game ever sold! At setup, it starts at 26 inches high, and can stack to over 5 feet high in play. Comes with 54 precision-crafted premium hardwood (7.15″ X 2.38″ X 1.43″) blocks, and a carry bag. Retails for $118.50.
OTHER INSIDE TAILGATING APPROVED GIFT IDEAS
ACCESSORIES & GIFTS FOR SUPERFANS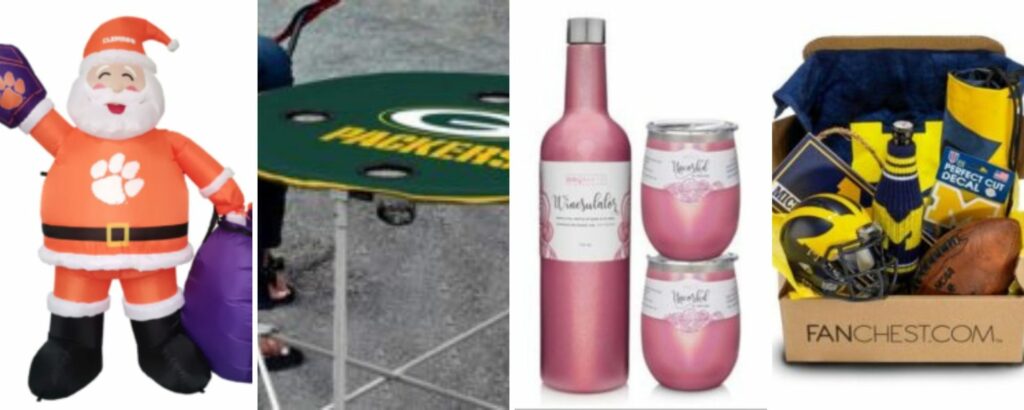 7-foot Inflatable Team Santa. If plastering your own clothes with your favorite team's logo isn't enough, recruit the jolly guy from the North Pole to join you. This giant (7-feet tall, to be exact) inflatable Santa from Fanatics is available for nearly 20 different professional and college teams. While you're here, it's worth noting the utterly outrageous amount of officially licensed products offered by Fanatics. Right now they're offering up to 65 percent off with code: BEETS. Your favorite Santa can be yours for $112.49 with code.
Logo Brands Round Table. It was hard to pick just one Logo Brands item to share but we settled on the fold-up round table because it's super handy and an easy way to add some spirited surface area to your tailgate! Each table has four drink holders and easy access for four chairs. Eat a meal? Play a game of spades? Use it as part of your buffet? And when you're done, fold it up and put it in a handy carrying case. Retails for $39.99.
BruMate Winesulator gift set. For the wine-drinking friends you thought already had everything. This wine canteen and coordinating tumblers with lids make bringing your own wine to a tailgate or party a snap. The winesulator holds an entire bottle of wine, and it keeps wine chilled for 24 hours-plus. It's also great for the pool, beach or music festival too because it's glass-free, which means it's not only safe but travels well. Retail for $59.99-$69.99.
Fanchest. Don't know what to get your favorite sports fan for Christmas? Get it all. Fanchest is your sure bet, offering an array of their favorite team's officially-licensed sports gear from the NFL, NHL and college in a box. The combos include everything from hats, jerseys, umbrellas, water bottles, mini-helmets, and even baby gear. What assortment you get is part of the surprise. Fanchests range in price from $59 to $289, depending on whether they include a jersey or memorabilia. Youth and baby gifts are available too.
OTHER INSIDE TAILGATING-APPROVED GIFT IDEAS
UNFORGETTABLE GAMEDAY APPAREL


Tellum + Chop college apparel. Give the gift your favorite sports fans won't give to themselves, either a) because they don't know about it yet or b) they didn't know yet that they're this bold. This fun and fabulous sportswear from Tellum + Chop (by the fun folks at Shinesty) does much more than rep a team, it breeds confidence for the wearer. From blazers to overalls to Hawaiian-style shirts, they're an instant conversation piece at any tailgate, watch party, or holiday gathering. Shinesty also has NFL & NHL licensed apparel, in addition to all their other super-fun themed garments.
Game Day Chic apparel. This is hip and modern sportswear for the discerning sports fan fashionista. A female-owned brand, founded in 2016, for women who love sports, is something we can definitely appreciate! This is for the girlfriend who may or may not need to tout her favorite team, maybe just her sports passion. The slogans on these high-quality Tees and sweatshirts: "Baseball and Coffee" or "Weekends are for Sleeping In & Football." We totally get it. T-shirts go for $25-$29 and sweatshirts $34-$42. There's also a T-shirt club, which for $25 a month, delivers a fun new tee every month.
Team RLN. Founder Brianna Cannon calls TeamRLN's look game-day glam, and that's the perfect way to describe it. These are earrings that shout your allegiances, whether it's for Ole Miss, the state of Texas, your sorority, or pom-poms the color of your favorite team. They've got adorable Christmas trees and snowflake earrings for the holiday season too. The hand-crafted designs range from $65 to $85 and are available through Amazon.
Live Love Gameday: Read closely, fellas, this is your one-stop shop to get great gifts for everyone from your sports-crazed mom, girlfriend, aunts or sisters. Founded by former Dallas Cowboys Cheerleader Sydney Durso-McArthur, her passion for sports and fashion is evident in this trendy sports-themed brand. A few of our favorites include the SEC team campfire mugs, football face mask and this "All I want for Christmas is Chick-fil-A" T-shirt … I know it's not technically tailgate related, but it's too true not to love. Great gifts from Live Love Gameday start at just $5.
Team Bluetooth Speaker Sweater. Elevate your ugly Christmas sweater game to a whole other level with this baby! This crew neck, mid-weight, 100% acrylic sweater, with woven graphics, lights up and plays music through its Bluetooth speaker. It runs on 3 AAA batteries. We don't promise you can listen to the game while at a boring holiday party, but we're not, not saying that either… Retails for $89.99.
Happy shopping! You should definitely be able to find a great gift for your tailgating friend or family member on this list, but just in case, you can always check out our Amazon storefront where we keep a running collection of our favorites and must-haves year-round.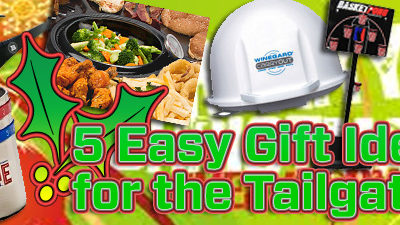 Five Perfect Gifts For Tailgating Pros
Another great gift guide offers five perfect options for the tailgating pros in your life. Check them all out!
With Christmas just around the corner it might be tough to get yourself to the mall to find the perfect gift for the tailgater in your life. Lines are long, things are in low stock, people are trampling on each other for the latest gadget, and it's just an all around inconvenience. That's why I have a few gifts that will make any tailgater's eyes light up with joy. Hell, you may even want to get something for yourself! So here are some Inside Tailgating favorites that we think people should enjoy for the holiday season.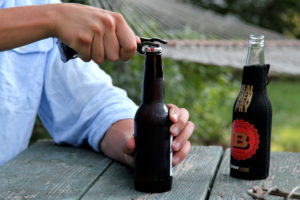 Brewsees Sunglasses – If you are out and about on a tailgating adventure, it can sometimes be a pain to open that drink you have been thirsting for. What if girls are around and you can't get the right grip on that bottle top? Most people place a bottle opener on their keychain, but what if you come into a situation where there is none in sight? That's where the Brewsees come in.
The first ever sunglasses and bottle opener hybrid keeps you looking cool while keeping a bottle opener on you at all times. People will talk about this new invention around the tailgating circle and you will be the hit of the party. For only 24.99 these sunglasses are affordable and a great gift for that person always in need of a bottle opener.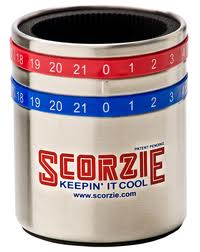 ​​The Scorzie– Has someone you tailgated with manipulated the score of your game, just to cheat his or herself into victory? Well these cheaters will no longer be able to fix another tailgating game again, as long as you have the Scorzie. This tailgating game life saver acts as a convenient holder for your drink while keeping score of the game. It works for almost any tailgating game out there and it keeps gamers honest with one another. The Scorzie cost 12.99 and are great stocking stuffers.

Basket Pong– Speaking of tailgating games, this one is a new twist on an old favorite. Combining beer pong and basketball, this game is a lot of fun. Shoot the jay or show people your Lebron James impression while creating a story for everyone involved. Win or lose, it brings tailgaters together and that's what Christmas is all about.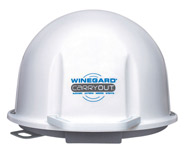 The Winegard Satellite– Television and tailgating go hand in hand, but it can be super tough just to lug your television around and find an outlet for it on your tailgating expedition. This is why the Winegard portable satellite is an awesome gift to give on the holidays, as they can now bring their television and satellite provider with them in an easy and portable way. There are several satellites to choose from so you can get one in your price range and surprise the tailgater you love so much. Check out the different varieties and variations at www.winegard.com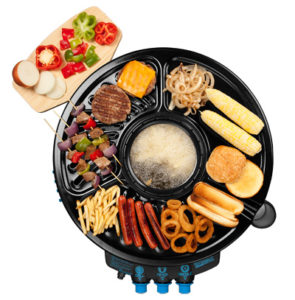 The Blacktop 360 Grill– The mother of all tailgating gifts, this grill will make any tailgater act like this: VIDEO. This grill has it all. A deep fryer in the middle, a grill, and a griddle, this thing is your grill on steroids. Get this grill for your loved one on Christmas and they will thank you forever. This is definitely on my list so if anyone wants to get me this for Christmas I will love you forever. Check them out at www.blacktop360.com
These are just a few of my picks. I hope I can help tailgaters enjoy their Christmas this year. So Happy Holidays and I hope some of you find these one if not all of these gifts under your tree this year!
The Perfect Gift For The Sports Fan In Your Life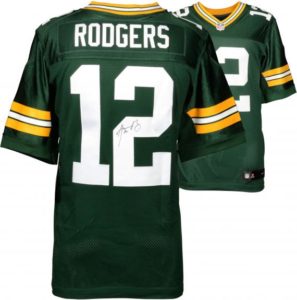 Sometimes you just can't find a gift that is good enough for the people in your life. In those cases, a gift card is perfect. However, when giving a gift card, you definitely want to give one for a shop they'll love.
We've got the perfect solution for you: a gift card from www.sportsmemorabilia.com. Any sports fan in your life would get a kick out of browsing www.sportsmemorabilia.com and choosing something he or she really wants this Christmas, whether it's an autographed jersey from their favorite NFL player or a display case to use for their favorite autographed baseball. All you have to do to make it happen is click here and your gift card will be e-mailed directly to your buddy. You can thank us later!
Tailgating Gifts For Dad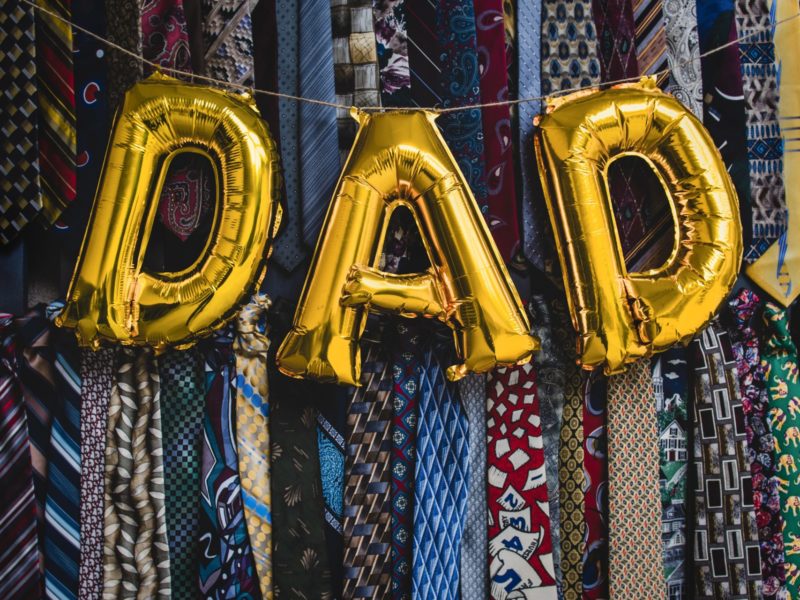 Ready to give Dad something to make him scream WOOOHOOOOO like Homer Simpson? You should! Here is our quick rundown on 5 tailgating inspired gifts for Dad that will spice up his game: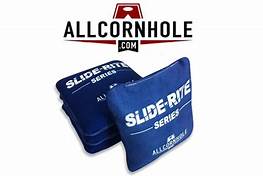 AllCornhole Boards and Bags – Every serious tailgater needs a game to bring to the lots or use in their backyard. We use and recommend AllCornhole boards and bags for their quality and durability. For the serious cornhole players in your crew, buy the bags and boards that the pros use and are approved by the American Cornhole League.
AllCornhole produces the official ACL boards which can be seen in use in their tournaments on ESPN. Many of the ACL Pros use the bags, and their newer GameChangers have been flying out the door so fast they instituted a purchase limit. These bags retail for $90-$97. Check them out HERE.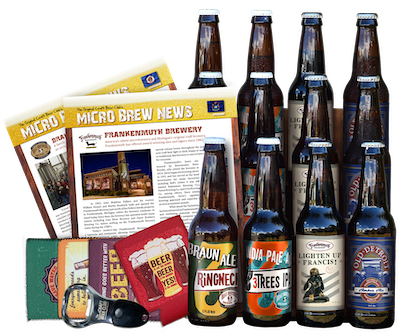 Craft Beer Club – If the local brewery is one of his favorite places, this gift will expand his craft-tasting abilities across the United States. Craft Beer Club will send him up to 24 beers a month, including a mix of styles. You can choose how many shipments he'll receive and how often they'll occur. In short, this gift truly keeps on giving.
Beverage Soaps – What? Yep! Money might be tight, but these gifts pack the punch. Fight fire with fire after a long day of consuming in the tailgating lots with these drink-infused soaps. Whether Dad is a beer drinker or prefers a cocktail, we've got three companies to recommend: The Beer Soap Company and Soap Distillery.
If your Dad would rather lather with lager, The Beer Soap Company has over 120 brews to tap. To please a Dad with a stiff drink, check out the sustainable cocktail-inspired soaps made in small batches (just like some of the best liquors are). If Dad is an equal opportunity drinker, Duke Cannon has you covered with The Beer and Bourbon Box.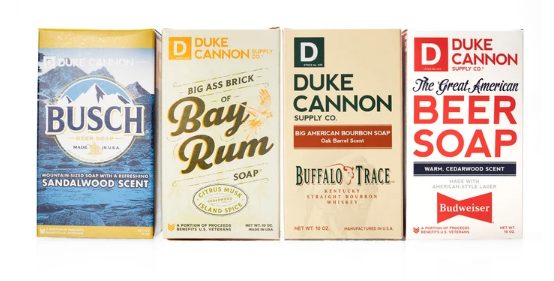 Best of Times Portable Bar – Any idea of a portable bar is a genius. Best of Times does the deed right by offering stowable bar sets that quickly set up and break down to allow Dad to maximize his time in the tailgating lots (or the backyard). And if he's got a favorite team, they are licensed for all 32 NFL teams, select NCAA teams, party themes, and can even customize a portable bar set. Check it out HERE.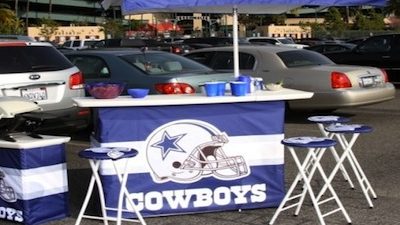 Teremana Tequila and/or Teremana's Premium Bring the Mana BBQ Tool Set. Teremana is a small-batch, ultra-premium tequila founded by Dwayne "The Rock" Johnson. Teremana's blanco and reposado expressions are each made from fully mature, naturally sweet agave, slow roasted in small traditional brick ovens and distilled in handmade copper pot stills.
The blanco features notes of bright citrus and a smooth, fresh finish; while the reposado is aged in bourbon barrels, with hints of oak and vanilla and a smooth, rich finish. Teremana's Premium Bring the Mana BBQ Tool Set accompanied with a matching apron. Perfect for Father's day or your summer grill master. The beige canvas carrying case includes a nine-piece steel set with a wood handle finish. Set includes the below items and retails for $60 (tools only) and $80 with apron. You can purchase the kits online at teremana.com.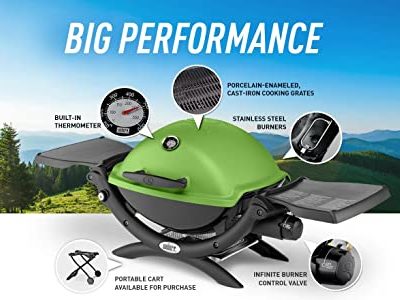 Weber Q1200 Series Portable Gas Grill – Ready, set, on the go with this tabletop propane grill. Now you can have all the fresh, grilled flavors you love anytime, anywhere with Weber's convenient, portable gas grill. Choose from simple and compact to ultra-convenient and loaded with features. Weber spends countless hours perfecting the grilling systems on its gas grills, assuring easy assembly, an evenly heated cooking surface, and precision controls so you can tone things down or up to the perfect heat level for direct or indirect cooking.
Split grates allow for a grate/griddle cooking combination. The tall lid accommodates the grilling of small roasts and birds, while the large built-in thermometer allows you to monitor temperatures inside the grill. Durable, but lightweight, the cast-aluminum construction of the Weber Q 1200 makes this super-portable grill the perfect tailgating companion.
CitruSafe Grill Cleaner – A new grill might be out of the question, so take a step in the right direction. Impress Dad with a clean grill with this top-rated grill cleaner from CitruSafe. This non-toxic Goliath will get his grill looking brand-spankin' new. Why not throw in the grill brush while you're at it? Maybe you clean it for him every once in a while?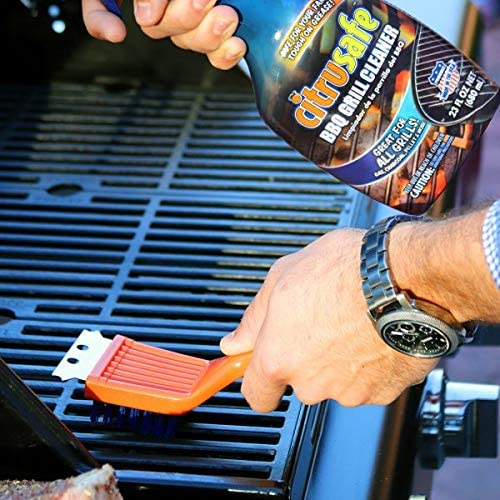 Que – Eau de Barbecue – Ready to get Dad all spiced up? Impress him with a bottle of Que, the new BBQ-inspired fragrance from the scent masters over at Pork Barrel BBQ. Que is an intoxicating bouquet of spices, smoke, meat & sweet summer sweat, and is the latest development in wearable scents and is quickly becoming a hit among meat lovers, grill masters and backyard BBQ'ers. This product is 100% real and sure to make you a hit at your next tailgate or backyard BBQ and makes a great gift for your favorite BBQing Dad!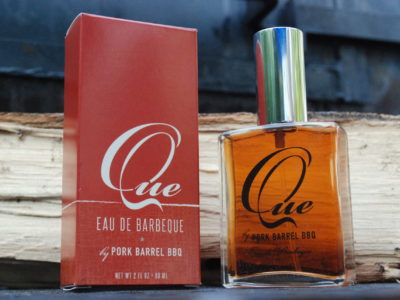 We know that picking the right gift is important, but we also understand that finding the perfect gift is a challenge. However, shopping for the tailgating pros in your life is easy with our helpful buying guides. Check out these ones in this article and if you're still on the hunt for the perfect gift, no worries.
Let us know what you are looking for by reaching out to us on our social media – Facebook, Twitter, and Instagram or email us directly. You can also shop at our Amazon storefront, where we've curated all of our favorite tailgating and homegating grills, tools, accessories, and anything else you could need for the best tailgating experience. Happy hunting and happy holidays!