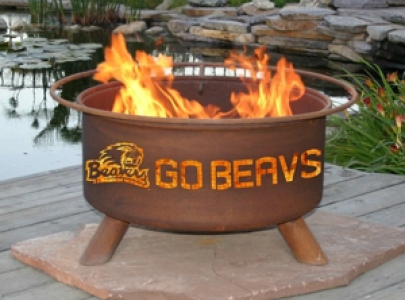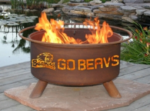 Bring the heat to your next tailgate party get fired up for your team or school….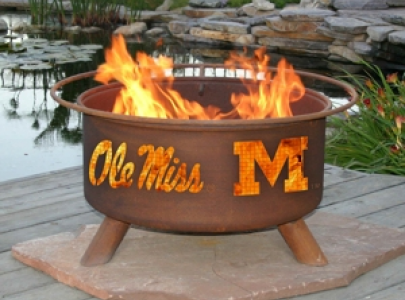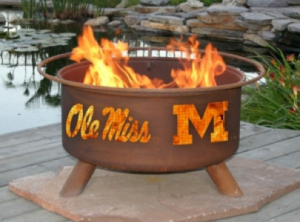 Patina Products produces a line of Collegiate Fire Pits that are very handsome and could very well become the center piece for your tailgate party this Winter. These sturdy fire pits look amazing and they are constructed with 16 gauge cold-rolled steel for ultimate durability. They are portable so you could pack it up and take it to the game with you or just huddle up in your own backyard for a heart-warming, hand-warming 'gameday' experience. Patina Products uses a signature rust-patina finish for all of its' Collegiate Firepits which renders them extremely unique. You can choose designs from your favorite collegiate teams, classic designs, and even special designs for your business or family. They are 30 inches in diameter and 16 inches in height. They ship to you fully assembled and boast a 5-year warranty to not burn or rust for 5 years!! They may be used with either wood or charcoal. Available from 'e-tailers' and retailers everywhere or contact Patina Products directly. Prices vary. patinaproducts.com
Join our Inside Tailgating Community For Free Today!