FYI- as a participant in the Amazon Services LLC Associates Program, designed to provide a means for sites to earn advertising fees by advertising and/or linking to Amazon.com, Inside Tailgating may receive a commission on sales or other compensation through those links on this page. It is at no additional cost to you, but we gotta pay for our tailgates somehow…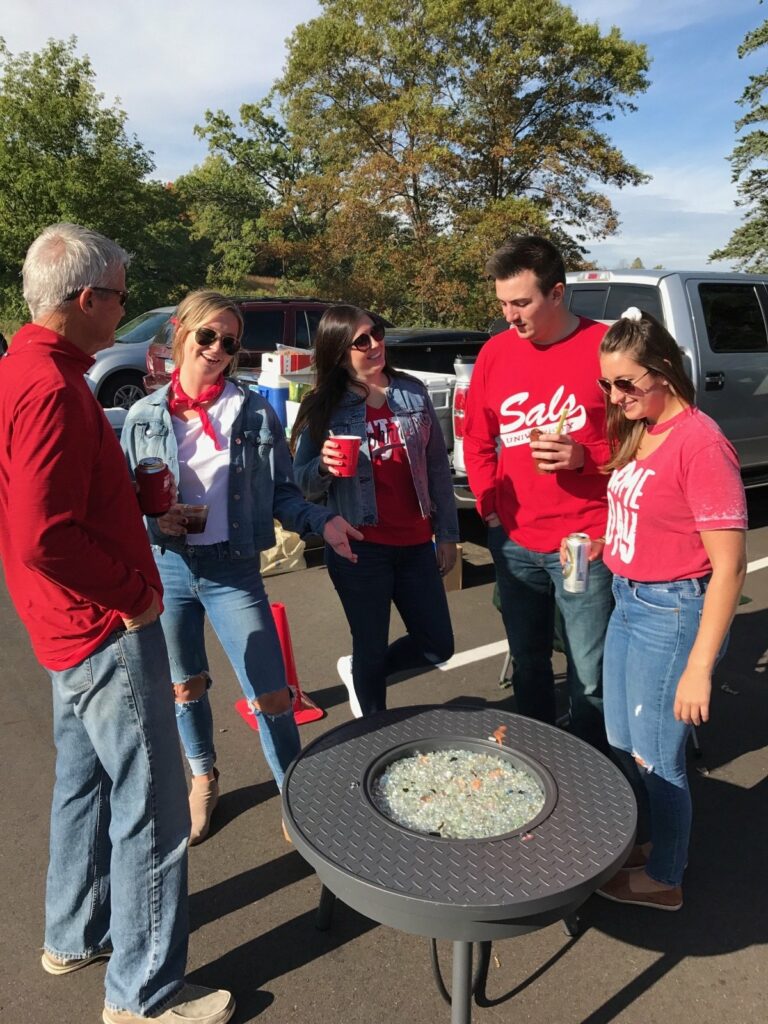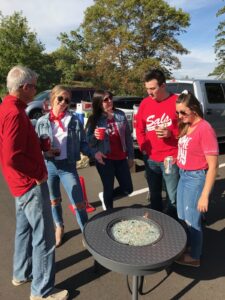 Tailgating this time of year is a little brrrrrave, especially for those of you in the northern part of the U.S! (The Southerner here confesses that I'll break the hand-warmers out when it's in the 40s.) But given the stakes of football games at this point in the season, this is no time to pack up your tailgating gear and go home! It might help, though, to add something warm and toasty to your collection with a portable fire pit! We discovered this portable gas fire pit table called the Renegade by The Outdoor Greatroom Company and see that it's on sale for $449 (down from $499.) Wouldn't it make a great addition to your tailgate party? Or a fabulous gift for a tailgater in your life?
Who wouldn't mind having this baby in his or her backyard…or campground….or fishing lodge….or RV? It's durable, portable (comes with a carrying case and can pack into a trunk) and runs on liquid propane or natural gas. Add a few marshmallows and you've got a fun activity for the whole family. To check out The Outdoor Greatroom Company's full complement of beautiful fire pit tables and to find dealers near you, click here.