Last Updated on 04/15/2021 by Inside Tailgating
[fblike style="standard" float="left" showfaces="false" width="450″ verb="like" font="arial"][twitter style="horizontal" source="@TailgateWithUs" hashtag="#tailgating" float="left"][hr]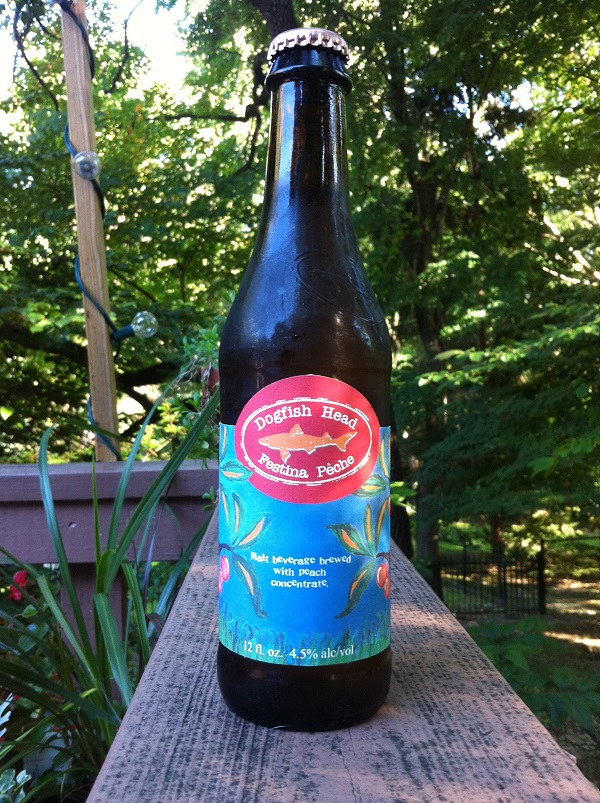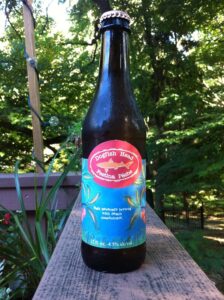 Brewery: Dogfish Head Brewery
Name: Festina Pêche
Type: Neo-Berliner Weisse
Location: Milton, DE
ABV: 4.5%
IBUs: 8
Try This Beer If You Like: Kombucha
I am not above drinking a breakfast beer. Seriously, why should Bloody Mary's and mimosas have all the fun? When I wake up, still groggy from the previous night's revelry, I need a special beer to get me going. This is especially crucial if I'm going to spend the day tailgating or at a baby shower.
Those kooky kids over at Dogfish Head Brewery in Milton, DE have been brewing beer since 1995 and frequently revive forgotten brews. Dogfish Head's Festina Pêche (which they refer to as a neo-Berliner Weisse) is a perfect breakfast beer. Brewed in the once-popular Berliner Weisse-style, this beer is characterized by an unusual, but pleasant, sourness.
Festina Pêche is a spritzy, tart beer. Think tart like the skin of a Granny Smith, not a handful of Sour Patch Kids. The hazy, golden-yellow brew is topped with a scarce, white head that quickly dissipates. Fermented with just enough peach puree to balance out the inherent sour nature of the beer, Festina Pêche wouldn't be out of place next to a Bellini cocktail. It has a light, effervescent mouthfeel full of funky peach, stone fruit, and white wine flavors. This is a special beer, to say the least.
Before you welcome porters and pumpkin ales into your fall rotation, stock up on seasonal brews, like Dogfish Head's delicious Festina Pêche!