Last Updated on 01/05/2022 by Inside Tailgating
When it comes to the best of the best tailgating foods, there are few that hold the place of a good rack of ribs. Ribs are great for tailgating because they are filling, made on the grill, and are easily eaten with your hands (even if they are a little messy). Perfecting the most delicious rack of ribs is a tall undertaking, but at Inside Tailgating, we've talked to the experts and found some of the tastiest and most popular rib recipes. Here are our reader's favorite ribs to try at your next tailgate. Grab your portable grill, tongs, and of course, some wet wipes, and let's get grilling!
Baby Back BBQ Ribs
There is probably no rack of ribs more famous than classic baby back ribs. These tender, juicy ribs are the perfect tailgating food for meat lovers because they're filling and easy to eat with your hands. There are tons of great recipes for baby back ribs, but we're partial to this classic Alabama recipe.
A while ago we provided you a recipe for Armadillo Eggs, which is the perfect spicy appetizer to get your juices flowing. Now it's onto the main course, where we give you a recipe for another Alabama favorite — Baby Back BBQ Ribs.
Follow these directions closely to get ribs that literally fall off the bone when you sink your teeth into them. And hopefully, you won't get that annoying Chili's song in your head while making your preparations. The total cooking time is 4-to-8 hours depending on the grill and size of the rack of ribs. But trust us, it's worth the wait. Enjoy!
Baby Back BBQ Ribs
Ingredients
4

Tbsp

Granulated Garlic

2

Tbsp

Paprika

2

Tbsp

Kosher Salt

1

Tbsp

Onion Powder

2

Tsp

Black Pepper

2

Tsp

Dry Mustard

1

Tsp

Durkee Ancho Pepper

1

Tsp

Cumin Seed
Mixture
1

Cup

Red Wine Vinegar

1

Cup

Water

3

Tbsp

Soy Sauce

1

Tbsp

Garlic
Instructions
Mix above ingredients and rub onto the ribs.

Remove membrane from ribs by sliding butter knife underneath and peeling back the membrane on the back. Season ribs all over with rub, concentrating on the meatier portions.

Cook ribs over indirect heat (250°F-300°F) for 3-to-4 hours. If a smoky flavor is desired, mesquite, hickory, apple or other fruit wood can be soaked in water and spread in small quantities over the hot coals periodically during the cooking.

After the 3-to-4 hours of slow barbequing, arrange ribs on a shallow-sided disposable aluminum pan and mop them on both sides with the mixture.

Cook for 1 more hour. Mop ribs again, then turn them over. Baste the ribs and keep grill at even temperature.

Baste on both sides with your BBQ sauce of choice, sprinkle lightly with garlic and onion powder, and wrap each rack of ribs in heavy-duty aluminum foil. Allow ribs to remain in foil for 30 minutes.

When ribs are done, the meat will have shrunken away from the ends of the bone by approximately 1/4-inch or so.
Stubb's Sweet Baby Back Ribs
Stubbs is definitely one of the best store-bought BBQ sauces on the market and one of our team's favorites at Inside Tailgating. We even got to spend a little time with Rocky Stubblefield, the grandson of the founder of Stubbs, C.B. Stubblefield, recently. He gave us a ton of tips and tricks on how to master your BBQ dishes. Now we're sharing the tastiest rib sauce recipe using Stubbs BBQ sauce. We're sure you'll love it!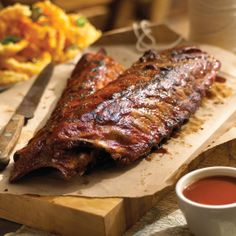 What better time to cook up some delicious ribs for your family, friends, and sports-watching buddies at your next tailgate? We offer another great recipe from our friends at Stubb's Barbecue. Mmmm Mmmmm!
Stubb's Sweet Baby Back Ribs
Ingredients
2-4

Tbsp

Stubb's BBQ Spice Rub

1/2

Cup

Stubb's BBQ Sauce (Hickory Bourbon, Sticky Sweet, Honey Pecan or Smokey Mesquite is recommended)

2

Racks Of Baby Back Ribs

3

Cups

Wood Chips
Instructions
Pull off the thin membrane from the underside of the rack of ribs. Blot each rack of ribs with a paper towel to dry. Massage the spice rub into the ribs on all sides. Leave the ribs at room temperature for up to 1 hour before grilling.

Prepare a grill for indirect cooking by layering soaked wood chips and charcoal. When the coals are ashed over, spread them out in one part of the grill so the food can cook to the side and not directly over the coals. Cover the grill and bring it to between 225°F and 235°F.

Cook the ribs bone side down with the grill lid closed, for 2.5 to 3.5 hours, or until the meat just starts to shrink back from the ends of the bones. To ensure even cooking, set an oven thermometer next to the ribs.

Finish by basting the ribs on both sides with your barbecue sauce of choice, and placing them back on the grill for 5 to 10 minutes. Once completed, set the rib racks on a baking sheet and cover with foil; let them rest for 10 to 20 minutes, then slice and serve.
Smokin' Hot Ribs
Never grilled ribs before but definitely want to give it a try? We called in an expert to help get you started. She'll walk you through the basics of grilling ribs and even shares one of her famous ribs recipes. This is a great recipe for people just starting out, but it's tasty enough for pit masters to enjoy as well.
Charcoal Grill Ribs
Ingredients
Ribs
1

Rack

St. Louis Style Spareribs

2

Tbsp

Yellow Mustard
Rib Rub
2

Tbsp

Brown Sugar

1

Tbsp

Paprika

1

Tbsp

Kosher Salt

1

Tbsp

Ground Black Pepper

2

Tsp

Chili Powder

1

Tsp

Garlic Powder

1

Tsp

Onion Powder

1

Tsp

Cayenne Pepper
Mop Sauce
1/3

Cup

Beef Broth

2/3

Cup

Apple Cider Vinegar

3

Tbsp

Butter

1

Tbsp

Honey

1

Tbsp

Brown Sugar

Your Choice Of Smoking Wood Chips
Instructions
Fill half of your charcoal grill with hot charcoal, leaving enough space for a full water pan on the opposite side.

Mix the spices and brown sugar in a small bowl, making sure to break apart any clumps with your hands.

Remove the thin membrane from the bone side of the ribs. Cover the ribs with a thin layer of mustard and coat heavily with the rib rub.

Place your choice of wood chips directly onto your charcoal, and place the ribs above the water pan. Smoke for three hours, keeping the temperature around 225°F-250°F.

Combine the apple cider vinegar with beef broth. This mixture will keep your ribs from drying out, and should be applied every 30 minutes after the first hour of smoking.

Cover a sheet of aluminum foil lightly with brown sugar, honey, and butter. Place the ribs meat side down and add more brown sugar, honey, and butter to the other side. Wrap the ribs tightly with more foil and let the ribs cook for another 90 minutes to two hours.

Once your ribs have achieved the desired level of tenderness (the rack should bend but not split when picked up halfway through) remove from the foil. Apply a coating of your favorite barbecue sauce or more rib rub if you want and finish the ribs on the grill for another 30-45 minutes.

Remove the ribs from the grill. Cut, serve, and enjoy!
Cooking ribs can be intimidating for the average guy or gal to attempt, much less feature at a rockin' tailgate party for family and friends. So we are turning to Jen Miller from "Jen Reviews" for advice. On her website, www.jenreviews.com, in which she reviews everything from healthy and delicious recipes to the latest baby gear to makeup to living room furniture, she simplifies how to smoke ribs in a charcoal grill in this delicious recipe, by Matt Pineda, breaking it down into step-by-step instructions complete with photos so you can't mess this up. Anything with this much brown sugar, honey, and butter has to be good.
Busha Browne Jerk Smokey BBQ Ribs
Jerk seasoning and sauces are a really aromatic, spice combination. They are made with a blend of herbs and spices, balanced perfectly between warm and sweet and smokey and spicy. The best part is jerk goes great on all of our favorite tailgating foods including BBQ ribs.
Busha Browne Jerk Smokey BBQ Ribs
Ingredients
2

Racks

Pork Ribs, trimmed and cut in half

4

Oz

Busha Browne Authentic Jerk Seasoning Rub

6

Oz

Busha Browne Jerk Smokey BBQ Sauce

2

Tbs

Olive Oil
Instructions
Rub pork ribs with Busha Browne Authentic Jerk Seasoning Rub and allow to marinate for 1 hour, preferably overnight. When ready to start cooking, rub ribs with olive oil and wrap with aluminum foil and seal completely. On your BBQ grill, place ribs over indirect heat for 1 hour.

After the hour, remove ribs from the foil and baste with Busha Browne Jerk Smokey BBQ Sauce and cook for an additional 15 minutes over direct heat then turn and baste often. In your oven, cook for 1 hour at 325° then remove from foil and baste with Busha Browne Jerk Smokey BBQ sauce and turn heat up to 375° for an additional 15 minutes. Turn and baste repeatedly.
At the next tailgate gathering, we're making it a bit smokey and spicy with this Jerk Smokey BBQ Ribs recipe. We know our friends and family will be impressed with our skills for sure.
This recipe is a big fan-favorite with guests.
Busha Browne products are sold nationwide and online. For more information visit www.bushabrowne.com.
Korean BBQ Short Ribs (LA Galbi)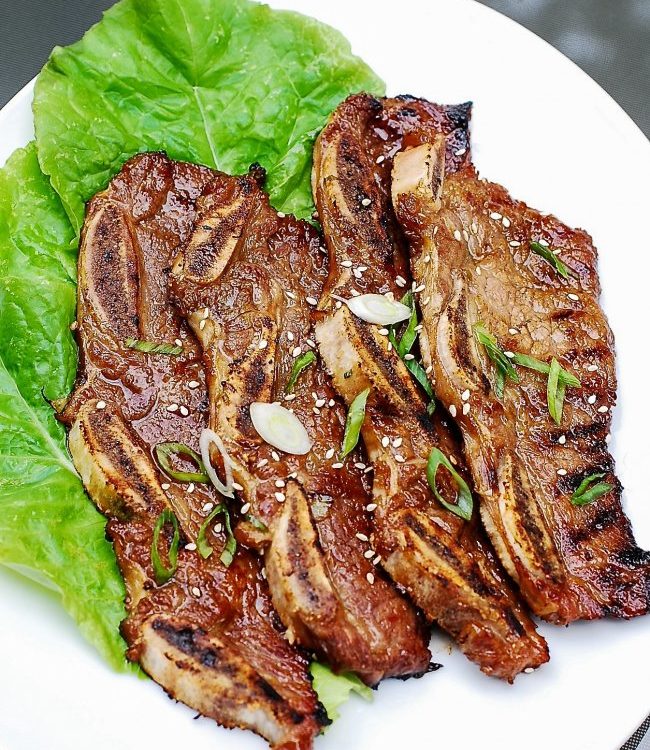 If you're looking for tailgating food that will impress your guests, you definitely want to make Korean BBQ short ribs. Koreans, like Americans and Australians, are absolute masters at BBQ'd and grilled dishes. These tasty ribs are sure to be a hit among your rib-loving tailgating friends and also make just a great dinner recipe when cooking at home.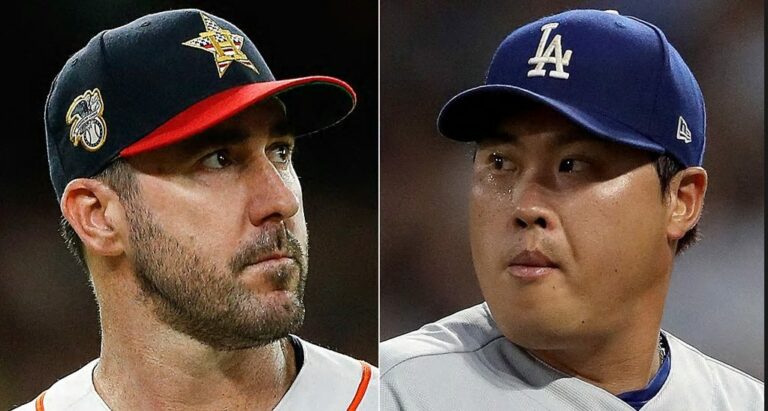 We turned to www.koreanbapsang.com for this traditional Korean recipe for LA Galbi (Korean Short Ribs) and we dare you to try it! We're sure you'll love them!
LA Galbi (Korean Short Ribs)
Ingredients
Ribs
3-4

Lbs

Cross Cut Beef Short Ribs (1/3 Inch Thick)
Marinade
1/2

Cup

Soy Sauce

1/2

Cup

Water

1/4

Cup

Sugar

2

Tbsp

Honey

1/4

Cup

Rice Wine or Mirin

2

Tbsp

Sesame Oil

1/2

Korean/Asian Pear, grated

1/2

Medium

Onion, grated

3

Scallions, thinly sliced

2

Tbsp

Minced Garlic

1

Tsp

Minced Ginger

1/2

Tsp

Black Pepper

1

Tsp

Sesame Seeds, optional
Instructions
Ribs
Rinse the ribs to wash off bone dust, and drain well. Pound the meat lightly with a meat tenderizer, or stretch it out with your hands. This step helps tenderize the meat, but you can skip it if you want.
Marinade
Mix all marinade ingredients well. Marinate the meat for 6 – 8 hours (overnight for best results). The thicker the meat, the longer you'll want to marinate.

Preheat the grill over medium-high heat. Grill the short ribs, turning only once, 2 – 3 minutes on each side. It's best to grill over charcoal or wood charcoal (soot bul), but a gas grill or a grill pan over the stove top works well too. (See note for the oven broiling method.)
Big Time BBQ Rub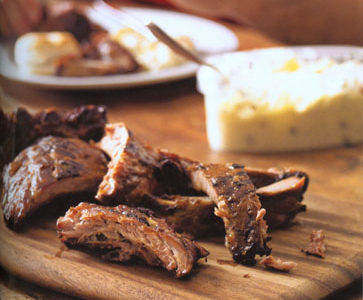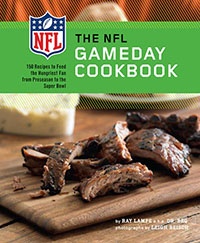 All pit masters know the importance of a good dry rub. Partnering with Ray Lampe, we've found probably the best rib rub for tailgating. Using common spices and herbs found in your pantry, you can whip this rub up ahead of time.
Our friend Ray Lampe, Dr. BBQ has so many great recipes many of which appear in one of his newest cookbooks the NFL Gameday Cookbook. One of the basic ingredients for many of those culinary treats is one of his signature dry rubs, which is simply amazing. You should try it out the next time you have some meat that needs a good rub. It truly goes great with just about anything.
Big Time BBQ Rub
Ingredients
1/2

Cup

Salt

1/2

Cup

Turbinado Sugar

1/4

Cup

Granulated Brown Sugar

1

Tbsp

Granulated Garlic

1

Tbsp

Granulated Onion

2

Tbsp

Paprika

2

Tbsp

Chili Powder

2

Tbsp

Black Pepper

2

Tsp

Cayenne

1

Tbsp

Thyme Leaves

1

Tbsp

Ground Cumin

1

Tsp

Ground Nutmeg
Instructions
Combine all ingredients, mix well, and store in an airtight container.
These are our favorite ribs, we'd love to know what your favorite rib recipes are in the comments or by tagging us on Facebook, Twitter, and Instagram.
You'll also need some tasty sides to go with those ribs. We've got you covered. We share tons of recipes from tailgaters all over the country to help you plan the tastiest menu. We have all your tailgating food needs covered.