Last Updated on 08/18/2021 by Inside Tailgating
Looking for the complement to just about any hearty meat or stew at your next tailgate? Been invited to a tailgate and want to bring something delicious that's going to knock people's socks off? Try this latest recipe from our friends at Stubb's Bar-B-Q Sauce, based out of Lubbock, Texas. They put their own Texas twist on a tailgating staple, taking your corn bread to a whole new level. Check it out:
Jalapeno-Cheddar Corn Bread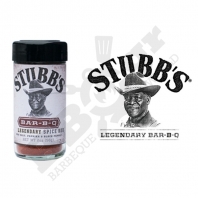 Ingredients:
1 1/4 cups yellow cornmeal
3/4 cup unbleached or all-purpose flour
1 tablespoon sugar
1 teaspoon baking soda
1/4 teaspoon salt
1 cup buttermilk (regular or low-fat)
1/3 cup corn oil or vegetable oil
2 large eggs
1 (15-ounce) can cream-style corn
2 jalapeños, stemmed, seeded, and finely chopped
1 cup grated Cheddar cheese
1/2 tablespoon Stubb's Bar-B-Q Spice Rub
Paprika for garnish
Cooking Instructions:
Preheat the oven to 350°F. Grease a 7 x 11-inch baking dish
Combine the cornmeal, flour, sugar, baking soda, Bar-B-Q Spice Rub and salt in a large mixing bowl and stir well.
Measure the buttermilk into a 2-cup measuring cup, measure the oil on top of it, then add the eggs. Beat the eggs into the liquids with a fork. Pour the liquids, creamed corn, jalapeños, and 1/2 cup of the cheese into the cornmeal mixture. Stir just until mixed. (Do not over beat, or the bread will be tough.) Pour the batter into the prepared baking dish. Sprinkle on the remaining 1/2 cup of cheese and paprika. Bake for 35 to 40 minutes, until a toothpick poked in the center comes out clean. Cool slightly, slice into squares, and serve.