The Super Bowl is just around the corner, which means it's time to throw the best tailgate party of the year. A key component of a successful Super Bowl tailgate is the food. However, we're all pretty busy nowadays, so we don't really have the time to do it up how we'd like–or do we? With just a little planning, you can make most of your Super Bowl tailgating snacks ahead of time. This will not only ensure that everyone is fed, but that you can also enjoy Super Bowl Sunday. Here are 10 of our favorite make-ahead tailgating snacks to serve at your Super Bowl party.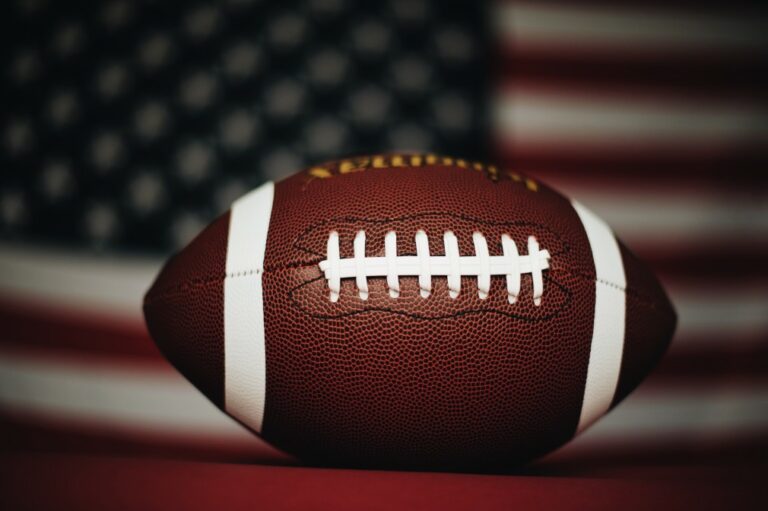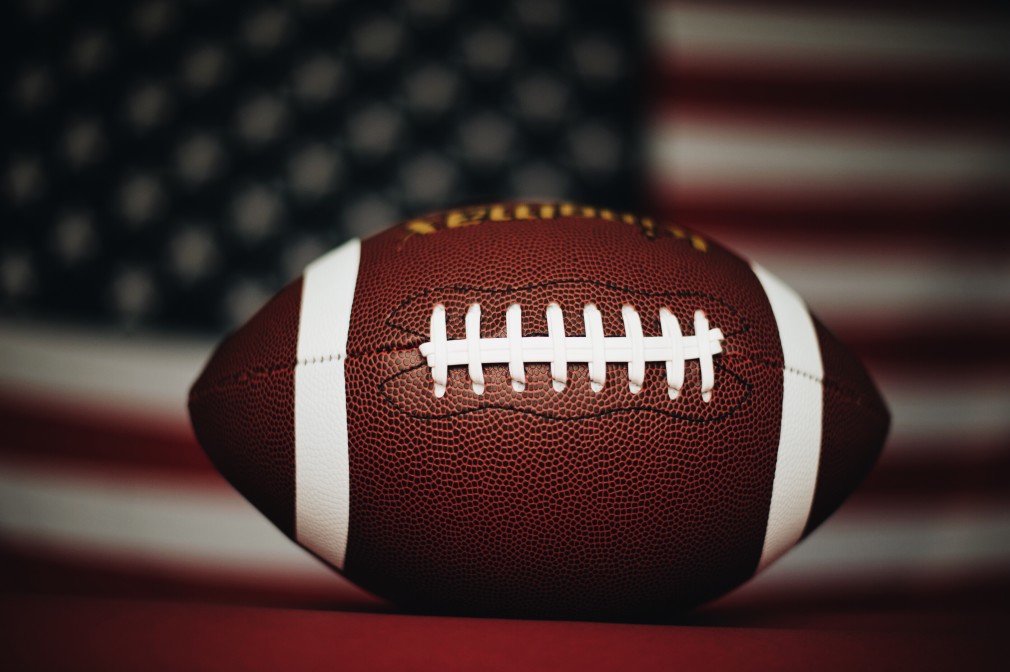 FRANK'S SLOW COOKER BUFFALO CHICKEN DIP
Ingredients
2 – 8

Oz

Cream Cheese, cut into chunks

4

Cups

Shredded Cooked Chicken

1

Cup

Frank's RedHot Original Cayenne Pepper Hot Sauce

1

Cup

Ranch Dressing

1

Cup

Shredded Cheddar Cheese, divided

2

Tbsp

Chopped Green Onions

Blue Cheese Crumbles (optional)
Instructions
PLACE cream cheese in slow cooker. Top with chicken, Frank's RedHot, ranch dressing and 1/2 cup of the Cheddar cheese. Cover.

COOK on HIGH 1 1/2 to 2 hours or until heated through. Stir until well-mixed; top with remaining 1/2 cup cheese and sprinkle with green onions. Cover. Cook 15 minutes longer or until cheese is melted. Serve sprinkled with blue cheese crumbles, if desired.
To kickoff, we turned to Frank's. Beyond being the ultimate Buffalo Sauce, they also have tons of great tailgating snacks on their website like this buffalo chicken dip. Spicy, rich, and tasty, this crockpot recipe is super easy to make the night before. Simply dump all the ingredients into your crockpot, set it and forget it until it's time to serve. You can serve this with chips, garlic bread, or veggies.
CHIPOTLE LIME POPCORN WITH SWEET & SPICY CASHEW CLUSTERS
Ingredients
Popcorn
1/4

Cup

Unpopped Popcorn Kernels

2

Tsp

Coconut Oil
Chipotle Lime Drizzle
1

Tbsp

Coconut Oil

1/2

Tsp

Lime Juice

1/4

Tsp

Chipotle Chile Powder

1/4

Tsp

Sea Salt
Sweet & Spicy Cashews
1

Cup

Raw Cashews, broken in pieces

2

Tbsp

Honey

2

Tsp

Coconut Oil

2

Tsp

Lime Juice

1/2

Tsp

Chipotle Chile

1/2

Tsp

Sea Salt

Few Dashes Cayenne Pepper

Couple Dashes AllSpice
Instructions
Use an air popper to pop your popcorn kernels, or heat coconut oil in large stock pot over high flame. When oil starts to sizzle, add kernels in an even layer across the bottom of the pan.

Shake a few times to turn the kernels over in the oil, then cover with a lid. Let sit till they begin to pop, then keep your eye on them.

Once the popping has slowed and the pot is almost full, reduce the heat.

When popping slows way down, remove from heat and immediately pour popcorn into a large bowl. Set aside.

In a small pot, melt ingredients for chipotle lime drizzle over low heat. Stir vigorously to combine. After about 30 seconds, remove from heat. Drizzle over popcorn slowly, turning popcorn as you go in order to distribute evenly.

Preheat oven or toaster oven to 400º Place cashews on a baking tray and roast for 3 minutes. In that time, mix all remaining ingredients for sweet & spicy cashews in a bowl until fully incorporated.

Remove cashews from oven and pour the honey spice mixture over them completely, turning to thoroughly coat. Return to oven for 2-3 minutes, until the honey begins to sizzle brown. Remove from oven and use a spoon or spatula to turn cashew clusters in the liquid, making sure as much of the honey coats them as possible. Place in freezer to cool, at least 15 minutes.

After cooling, remove cashew clusters from freezer and break into chunks. Toss in with your popcorn. Enjoy!
Popcorn and nuts are both great for munching during the game. We love this recipe because it combines both into an easy to make snack for gameday. The spicy blend of chipotle and lime makes this also a very addictive snack. The best part is that you can make it a couple days before the game (though you may end up making a second batch because it's hard not to be tempted to eat it all).
Tex-Mex Taco Beef Sliders
Ingredients
2

Lbs

Lean Chuck Roast

2

Tsp

Taco Seasoning

1

Cup

Chopped Onion

1/2

Cup

Low-Sodium Beef Stock, or unsalted

12

Slider Rolls

1

Cup

Cheddar Cheese, shredded

1/4 – 1/3

Cup

Sour Cream

1/4

Cup

Chopped Fresh Cilantro, optional

6

Tbsp

Taco Sauce, divided

1/4

Cup

Finely Chopped Red Onion

1/4

Cup

Sliced Pickled Jalapeno Peppers

2

Tbsp

Butter, melted

1/4

Tsp

Garlic Powder

1/4

Tsp

Chili Powder
Instructions
Slow Cooker Or Stovetop Shredded Beef
Put the chuck roast in a slow cooker with the taco seasoning, chopped onion, and beef stock. Cover and cook on HIGH for 4 to 5 hours, or until the beef is very tender. Alternatively, cook the beef in a large Dutch oven or saucepan on the stovetop — you might need extra liquid — over low heat until very tender, about 2 hours.

Remove the beef and chop or shred. Refrigerate until you are ready to assemble the sliders and bake.
Sliders And Baking
Spray a large sheet of heavy duty foil — large enough to wrap the rolls — with nonstick cooking spray.

Slice the rolls in half horizontally. Place the bottom rolls in the center of the prepared foil. Separate the bottoms but keep them close together.

Spread sour cream over the bottoms and then sprinkle with cilantro, if using.

Top the sour cream layer with the cooked chopped or shredded beef.

Drizzle 4 to 5 tablespoons of taco sauce over the beef layer and then top with the chopped red onion.

Top with sliced pickled chile pepper rings.

Overlap the cheese slices over the chile pepper layer.

Place the top of the rolls over the cheese. If desired, separate the tops slightly or wait until they come out of the oven.

Combine the melted butter with the remaining 1 tablespoon of taco sauce, 1/4 teaspoon of garlic powder, and 1/4 teaspoon of chili powder. Brush the mixture over the tops of the rolls.

Wrap the foil over the top; seal the top and ends. Place the foil package on a baking sheet.

Bake in the preheated oven for 20 minutes. Uncover the tops and bake for 5 minutes longer to brown slightly.

Remove from the oven and carefully cut and separate to make individual sliders.
Can't decide between serving tacos and sliders? You don't have to with these Tex Mex Taco Beef Sliders. These are great because you can put the whole thing together the night before and stick it in the fridge. Then just throw them in the oven right before serving. What's cool is that as these sit overnight, the flavors will blend making them even tastier. If you're not a huge face of Tex Mex, you can also make these classic cheeseburger sliders ahead of time.
Bacon Macaroni and Cheese Bites Need No Hard Sell
Ingredients
1/2

Lb

Elbow Macaroni

1 1/2

Tbsp

Unsalted Butter, plus melted butter for greasing the tins

1/4

Cup

Freshly Grated Parmigiano-Reggiano Cheese

2

Tbsp

All-Purpose Flour

3/4

Cup

Whole Milk

4

Oz

Cheddar Cheese, shredded

4

Oz

Deli-Sliced American Cheese, chopped

1

Large

Egg Yolk

1/4

Tsp

Smoked Spanish Paprika

2

Slices

Thick-Cut Bacon, cooked and chopped
Instructions
Preheat the oven to 425°F. Brush the wells of four 12-cup, nonstick mini muffin tins with melted butter. Sprinkle with 2 tablespoons of the parmesan cheese, pressing it up the sides of the wells.

In a large pot of boiling salted water, cook the macaroni until al dente, about 5 minutes. Drain, shaking off the excess water.

Meanwhile, in a large saucepan, melt the 1 1/2 tablespoons of butter over medium heat. Whisk in the flour and cook for 2 minutes. Whisk in the milk and cook, whisking constantly, until boiling and thickened, about 5 minutes. Add the cheddar and American cheeses and whisk until melted. Off the heat, whisk in the egg yolk and paprika. Fold in the bacon and macaroni.

Fill the wells of the muffin tins to the top with macaroni, using damp fingertips to pack the macaroni into the tins. Sprinkle the remaining parmesan on top.

Bake the mini macs in the upper and middle thirds of the oven for about 10 minutes, until golden and sizzling, rotating the pans halfway through cooking. Let cool for 5 min­utes. Using a spoon, carefully loosen the mini macs, transfer to a platter and serve.
We all love mac and cheese but it's not always the best thing to serve at a tailgate. However, these mac and cheese bites are perfect for tailgating. Using a muffin tin, mac and cheese is baked to make little bite-sized tailgating snacks. Now the recipe calls for mac and cheese from scratch, but you could definitely use your own favorite mac and cheese recipe or even just a box mix and still have a delicious result.
Pickle Poppers
Ingredients
12

Whole Baby Dill Pickles

8

Oz

Cream Cheese, softened

2

Oz

Cheddar Cheese, finely shredded

1-2

Jalapeno Peppers, seeded and finely chopped

1/4

Tsp

Garlic Powder

Salt and Pepper, to taste

12

Thin Slices Deli Ham or Turkey, halved

2

Tbsp

Jalapeno Jam or Hot Pepper Jelly (optional)
Instructions
Preheat oven to 350°F. Halve the pickles lengthwise. Carefully scoop out the centers. Pat dry.

In a medium bowl combine cream cheese, cheddar cheese, jalapenos, garlic powder, salt, and pepper. Transfer cream cheese mixture to a re-sealable plastic bag. Snip the corner of the bag and pipe cream cheese mixture into the pickle halves. Wrap each pickle half with ham and secure with a toothpick, if needed. Place pickles in a foil-lined baking pan. If desired, brush with jam.
Jalapeno poppers aren't the only poppers in the game. These pickle poppers are ideal for pickle lovers. They're also crazy easy to make. You load up the pickle with the cream cheese stuffing, wrap in ham, and you're done. You can make these a couple of days ahead of time as well, just make sure to keep them in the fridge until they are ready to serve to your guests.
Ricotta Meatball Hoagies
Ingredients
1

Large

Yellow Onion, finely Chopped

1/4

Cup

Minced Garlic

3

Tbsp

Olive Oil

2

Eggs, lightly beaten

2 1/2

Lbs

80% Lean Ground Beef

1

Cup

Grated Grana Padano Cheese

15

Oz

Whole Milk Ricotta Cheese

1

Cup

Panko Breadcrumbs

1/2

Cup

Chopped Fresh Flat-Leaf Italian Parsley

1/2

Cup

Chopped Fresh Basil

1/2

Tsp

Salt

1/4

Tsp

Ground Black Pepper

Fresh Tomato Marinara Sauce

Shaved Grana Padano Cheese (optional)

Cooked Pasta or Hoagie Rolls, for serving
Instructions
Preheat oven to 350°F. In a large skillet cook onion and garlic in 1 tablespoon of the olive oil for 8 minutes or until tender. Cool.

In a large bowl combine eggs, onion mixture, ground beef, 1 cup Grana Padano, the ricotta cheese, panko, parsley, basil, salt, and pepper. Mix to form a uniform mass and shape the mixture into 2-inch balls. Test one meatball before starting the next process. If the ricotta is too watery, add more breadcrumbs or ground beef. If it is too dry, add more ricotta.

Place meatballs on two parchment-lined 15x10x1-inch baking pans. Brush with the remaining 2 tablespoons olive oil. Bake 22 to 25 minutes or until 165°F.

In a very large skillet bring the marinara sauce to boiling. Add half of the meatballs to the skillet and simmer, uncovered, 5 minutes or until a nice saucy consistency. Garnish with Grana Padano, if desired, and serve over cooked pasta or on a hoagie roll to make these meatballs a meal.
Meatball hoagies are always a touchdown at Super Bowl parties, add a little ricotta and you're really in for a tasty treat. We love these make-ahead hoagies because they can be made weeks in advance. Once you have put all the ingredients together and roll the balls, all you have to do is freeze them. Then on gameday, reheat, toss on a roll and top with your favorite toppings, then serve!
Make-Ahead Sausage Pinwheels
Ingredients
1

Lb

Regular or Spicy Pork Sausage

1/2

Cup

Diced Sweet Red Pepper

1

Green Onion, chopped

8

Oz

Cream Cheese, cubed

16

Oz

Refrigerated Crescent Rolls
Instructions
In a large skillet, cook and crumble sausage over medium-high heat until no longer pink, 5-7 minutes; drain. Add pepper and green onion; cook and stir 2 minutes. Transfer to a bowl; cool 10 minutes. Stir in cream cheese until blended; cool completely.

Unroll 1 can of crescent dough and separate into 4 rectangles; pinch perforations to seal. Press each rectangle to 6×4-1/2 in.; spread each with 1/3 cup filling to within 1/4 in. of edges. Roll up jelly-roll style, starting with a short side; pinch seam to seal. Roll gently to make logs smooth. Place on a waxed paper-lined baking sheet, seam side down. Repeat with remaining crescent dough. Freeze, covered, until firm, about 1 hour.

Preheat oven to 350°. Cut each log into 10 slices. Bake on parchment-lined baking sheets until golden brown, 15-18 minutes. Serve warm.
We love recipes that you can make ahead and freeze. It makes tailgating planning so easy. Another recipe that is great for making ahead of Super Bowl Sunday are these sausage pinwheels. They are super simple to make but will for sure impress your guests. The best part is you can make a large batch of them and freeze them to serve. Then on gameday, you just stick them in the oven
BEST EVER GUACAMOLE
Ingredients
3

Avocados, ripe

1/2

Small Onion, finely diced

2

Roma Tomatoes, diced

3

Tbsp

Finely Chopped Fresh Cilantro

1

Jalapeno Pepper, seeds removed and finely diced

2

Garlic Cloves, minced

1

Lime, juiced

1/2

Tsp

Sea Salt
Instructions
Slice the avocados in half, remove the pit, and scoop into a mixing bowl.
Guacamole is a staple of Super Bowl parties, however many people think you can't make it ahead of time. Avocado turns brown as it oxidizes and it makes the guacamole a lot less appetizing. However, our friends at Spruce Eats have some recommendations to keep your guacamole green. With a few simple tips, you can keep your guacamole green. That way you can make it ahead of time to serve at your Superbowl party.
Stuffed Pizza Bites
Ingredients
3

Cans

Pullsbury Buttermilk Biscuits

56

Pepperoni Slices or favorite pizza toppings

1

Block

Cheese – Colby, Monterey Jack, or Cheese Stick

1

Egg, beaten

Parmesan Cheese

Italian Seasoning

Garlic Powder

1

Jar

Pizza Sauce
Instructions
Cut the block of cheese into at least 28 squares.

Flatten a biscuit out and stack pepperoni and cheese on top.

Gather up the edges of the biscuit.

Line the rolls up in a greased 9×13 in. pan. Brush with beaten egg. Sprinkle with parmesan, Italian seasoning and garlic powder. Bake at 425°F for 18-20 minutes.

Serve the rolls with warm pizza sauce for dipping.
Pizza bites are always a hit because frankly, who doesn't love pizza. What we love about these pizza bites is not only are they easy to make ahead of time, they use premade dough. So it only takes minutes to assemble them. Once you have put them together, you can stick them in the freezer. Then on Super Bowl Sunday you can just throw them in the oven (or the air fryer) and serve with marinara, ranch, buffalo sauce, or any of your favorite dips.
Mostly Make-Ahead BBQ Ribs
Ingredients
4

Slabs

Baby Back Pork Ribs

2 1/2

Tbsp

Plus 2 Tsp – Kosher Salt, divided

2 1/2

Tsp

Freshly Ground Black Pepper, divided

2

Cups

Tomato Puree

1/4

Cup

Pomegranate Molasses

1/4

Cup

Honey

1/4

Cup

Apple Cider Vinegar

2

Tbsp

Tomato Paste

2

Tbsp

Dijon Mustard

1

Tsp

Smoked Paprika

1/4

Tsp

Cayenne

Canola Oil, for grill grates
Instructions
Preheat oven to 350°F with racks in upper and lower thirds. Place each rib slab on a separate large sheet of heavy-duty aluminum foil (if you don't have heavy-duty foil, double up regular foil). Season ribs on both sides with 2½ tablespoons salt and 2 teaspoons pepper. Fold each sheet of foil around each slab, crimping foil at the sides and top to seal completely. Place 2 rib packets each on 2 baking sheets. Bake until ribs are fork-tender, about 2 hours.

Remove ribs from oven and very carefully unseal each packet (the steam inside will be very hot). Let ribs cool in foil to room temperature, about 1 hour. Pour out any juices in packets, reseal foil, and refrigerate for at least 4 hours and up to 24 hours.

Whisk tomato puree, pomegranate molasses, honey, vinegar, tomato paste, mustard, paprika, cayenne, and remaining 2 teaspoons salt and ½ teaspoon pepper in a medium pot. Bring to a simmer over medium-high. Reduce heat to medium low; partially cover and simmer, stirring occasionally, until slightly thickened and reduced to about 2½ cups, about 15 minutes. Let sauce cool to room temperature, about 1 hour. Use immediately or refrigerate, covered, for up to 24 hours.

Preheat grill to medium-high (400°F to 450°F). Working in batches if needed, remove ribs from foil packets and place on oiled grill grates. Grill, flipping ribs and basting generously with sauce every 3 to 4 minutes, until ribs are hot, well-sauced, and browned and crisped in spots, 12 to 15 minutes total. Remove ribs from grill; let rest for 5 minutes. Slice and serve.
We know that ribs may not be a snack to some people, but to hungry tailgaters, it's definitely the hearty protein stack we need to keep cheering. This recipe is really a time saver for game day. You do all the prep a day in advance, including part of the cooking. Then on gameday, all you have to do is throw them on the grill for about 15 minutes. It makes serving up a hot plate of stick BBQ ribs super easy.
We love these make-ahead tailgating snacks for the Super Bowl. They are all fast, easy to make, and will please a hungry crowd. The best part is that they take a lot of pressure off of hosting. For more easy recipes for your Sunday Super Bowl Sunday tailgating party, check out our additional recipes here. Be sure to follow us on Facebook, Twitter, Instagram and check out our Amazon Storefront as we feature tons of great recipes that are perfect for tailgating and are easy enough anyone can make them.
See you on Sunday sports fans!