Last Updated on 06/24/2021 by Inside Tailgating
The table is set…..well, the Super Bowl matchup is, anyway, with the L.A. Rams gearing up to take on the New England Patriots. (Sorry, Saints fans, we know this is an extremely delicate topic. We understand if you hold a grudge against NFL officials for the rest of your living days.) Inside Tailgating is here to help you with the real table-setting part, with a list of our five favorite party supplies to feature at your upcoming Super Bowl party.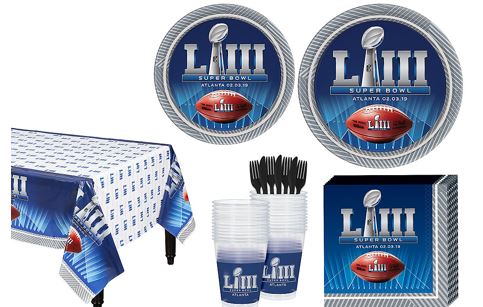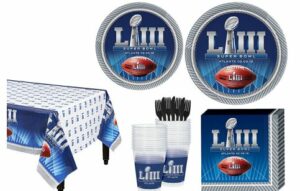 5. Super Bowl Basic Tableware Kit for 18 Guests: Want to look official and well prepared (not to mention guarantee easy clean-up?) order one of these Super Bowl LIII party packs. They include napkins, two sizes of plates, cups, silverware and a tablecloth. It's a great set for for the neutral party-throwers, or if you're a Patriots or Rams fan, Party City offers specific team tableware as well.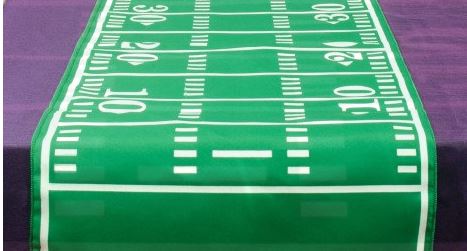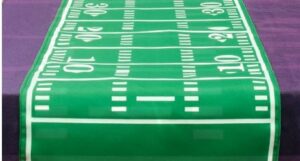 4. Football field table runner: After looking at several of these online, our favorite pick was this one from www.craftoutlet.com. It's polyester, which makes it great for wiping up spills and it's reusable, which means you can use it to tailgate next fall as well.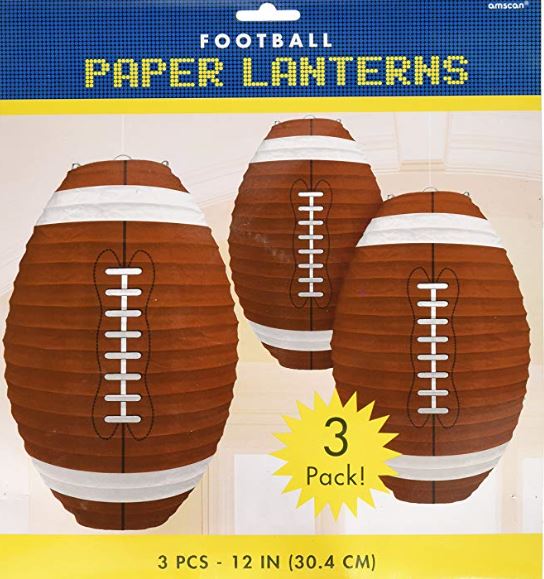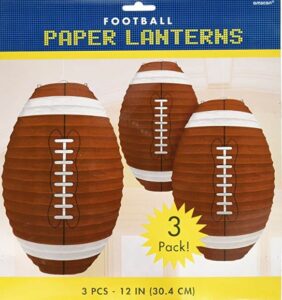 3. Football-shaped paper lanterns: These bad boys hang from the ceiling, which offers an easy way to add a little dimension to your party setup.
2. Game Day Party Pass. As a former sportswriter for a daily newspaper, I got a kick out of these VIP Party Pass lanyards. (I saved a bin-full of my old press passes – something innately cool about them.) Who wouldn't have fun wearing their own VIP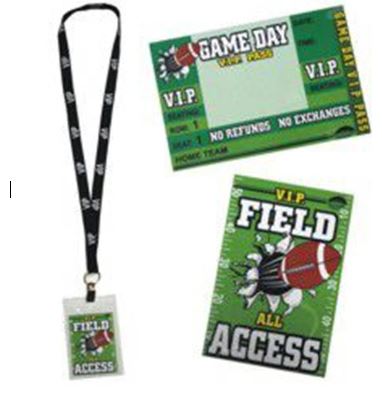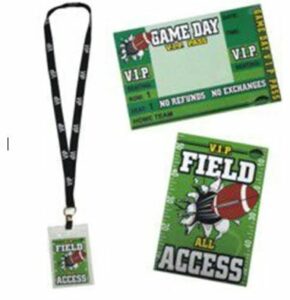 pass to a party? Spread some cheer by sending them out as invitations.
1. Football Snack Stadium Chip and Dip Platter. When else are you going to get away with serving up apps in a plastic football stadium tray? Hey, we think this eight-compartment, football-shaped tray is a hoot and will be a big conversation piece over chips and dip.