Last Updated on 07/08/2021 by Inside Tailgating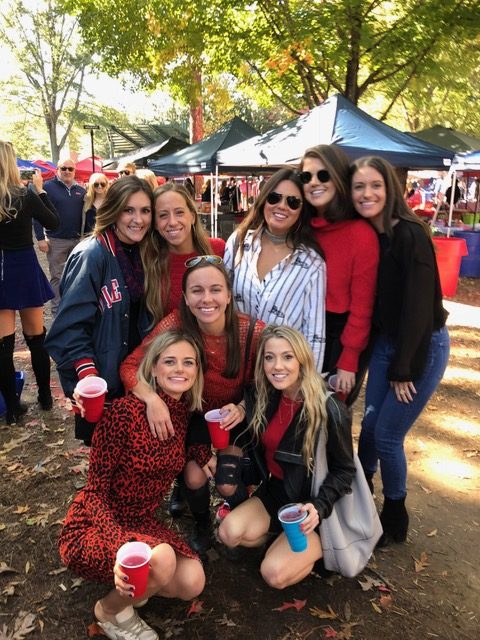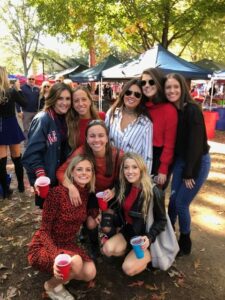 What better way to celebrate Thanksgiving than to spend it with family and friends watching some of the best rivalries in football? Whether you're passing the turkey at home in front of the Cowboys-Redskins game or you're headed out to "The Egg Bowl" in Oxford, Miss, we at Inside Tailgating wish you the best this Thanksgiving holiday!
In honor of the occasion, we'd like to send out a special salute to the fans at Ole Miss, who have built a reputation for hosting one of the best tailgating scenes in college football. No doubt The Grove will be hopping when Mississippi State comes to town for the 7:30 p.m. game Thanksgiving night on ESPN.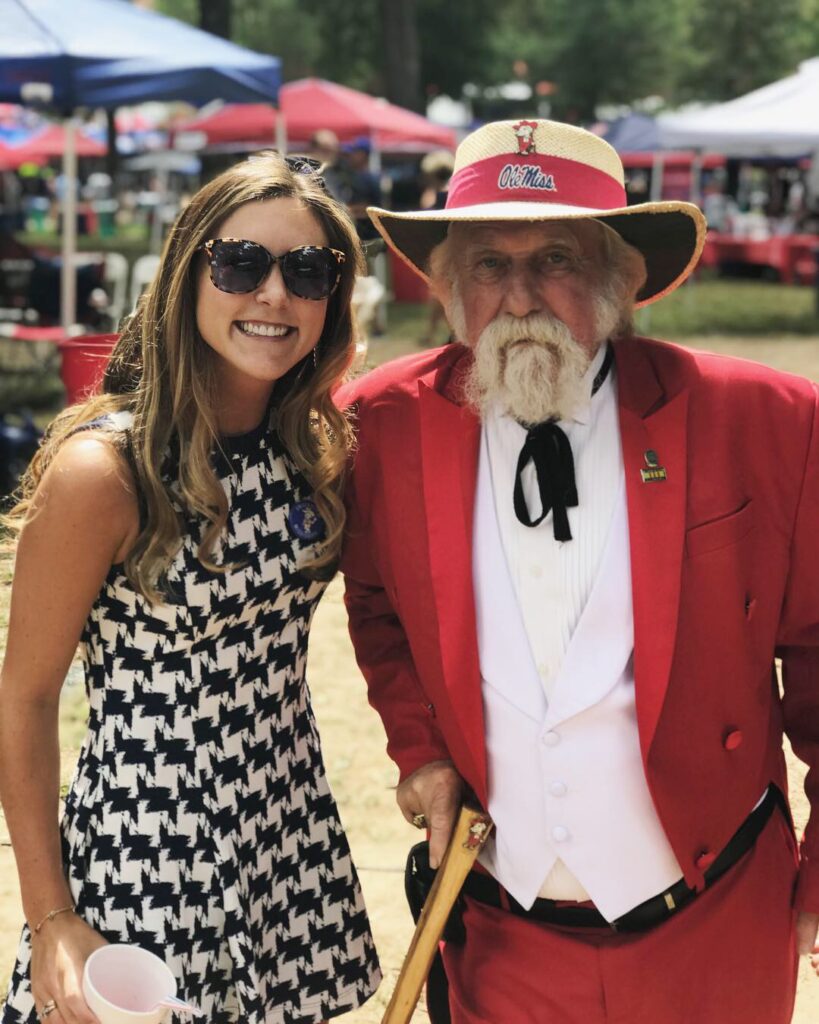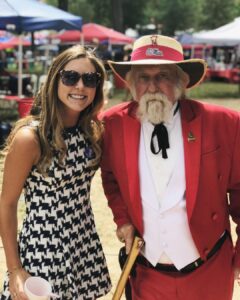 I confess, I've never been to a game at Vaught-Hemingway Stadium, but I am now living vicariously through our family's nanny, Campbell Huddle (left, in adorable houndstooth dress.) She is not only wonderful with my three young sons but gracious about introducing me (and our readers) to what makes going to games at Ole Miss so unique.
Campbell grew up in New Bern, N.C. attending games at N.C. State and North Carolina but says what makes Ole Miss special is the intimacy of it.
"Everybody is in one spot," she said. "It's smaller and it's right beside the stadium. Everybody is really close together; all the tents are back to back."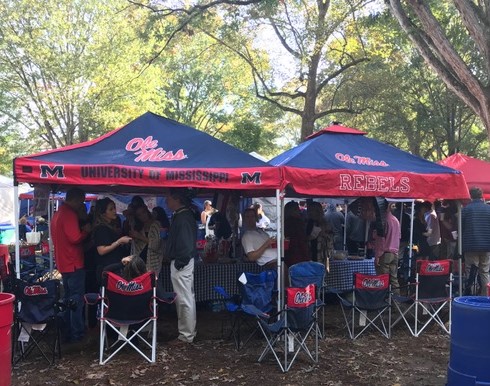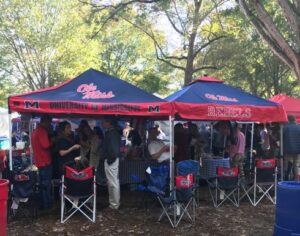 The football team feeds off that energy by making its pregame "Walk of Champions" down a brick path right through the heart of The Grove.
Campbell just graduated from Ole Miss last year and lives in Charlotte, N.C. now but loves making the trek back to Oxford, where her younger brother still attends Ole Miss. She recently joined a group of her college friends there for the South Carolina game and the photos she took (and shared with us here) tell the story of how much fun it is to tailgate at The Grove.
"I feel like it's a really big part of what drives people to go (to Ole Miss,)" she said.