Last Updated on 04/15/2021 by Inside Tailgating
2 tablespoons bourbon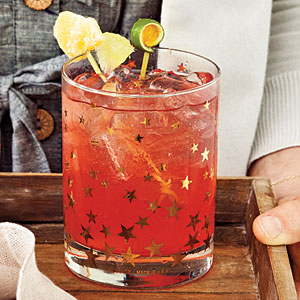 1 1/2 fresh lime juice
10 ounces of ice
6 tablespoons ginger ale or ginger beer
1/4 teaspoons grenadine
Fresh lime slices and or wedges
Preparation-
Combine 2 Tbsp. bourbon and 1 1/2 tsp. fresh lime juice in a cocktail shaker; fill with ice. Cover with lid and shake until thoroughly chilled. Strain into a 10 oz. glass filled with ice. Top with 6 Tbsp. of your favorite ginger ale or ginger beer. Drizzle with 1/4 tsp. grenadine. Garnish with fresh lime slices, peels, and or wedges. Enjoy the spirit of Chucktown!
Occasionally, I get an overwhelming desire to return to the land of pluff mud, paper mills, beach partys, and oyster roasts down by the river. If you ever need to get your 'sweetgrass' fix remedied try this one on for size….it reminds me of the Dark & Stormy's I was enjoying with friend's this past Labor Day weekend North of the Mason Dixon. This is another classic-style cocktail, with only a slightly cooler name. Let's all get on down, to 'Chucktown' baby baby. #Thrilla
recipe contributed by southernliving.com
Join the Inside Tailgating Community For Free Today!